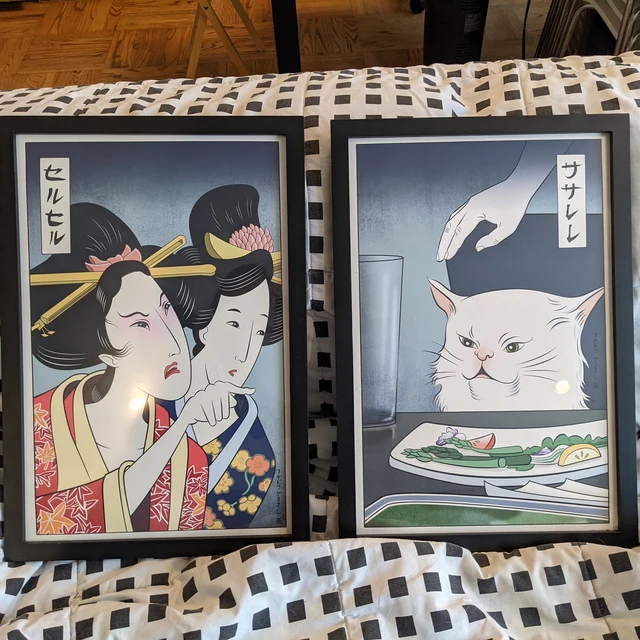 Woman Yelling At Cat Ukiyo-e Meme Poster – The favorite "Woman Yelling at Cat" meme – reimagined in classic Japanese ukiyo-e woodblock print style!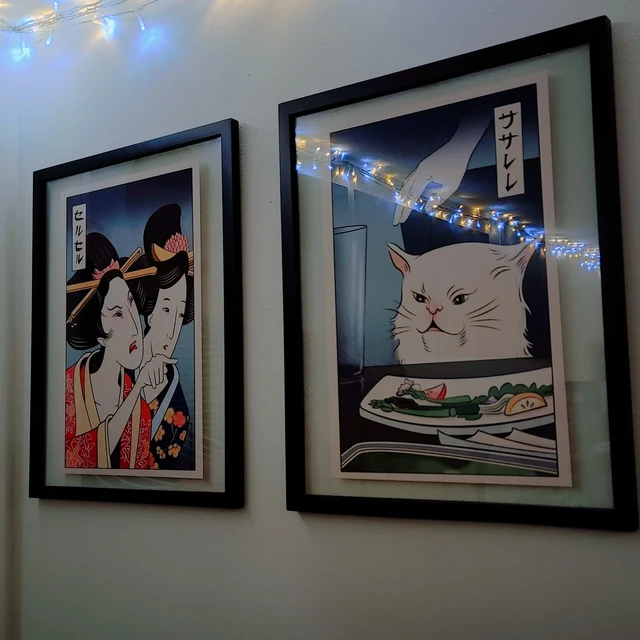 This is a set of two amazing quality 12×18 inch giclee prints.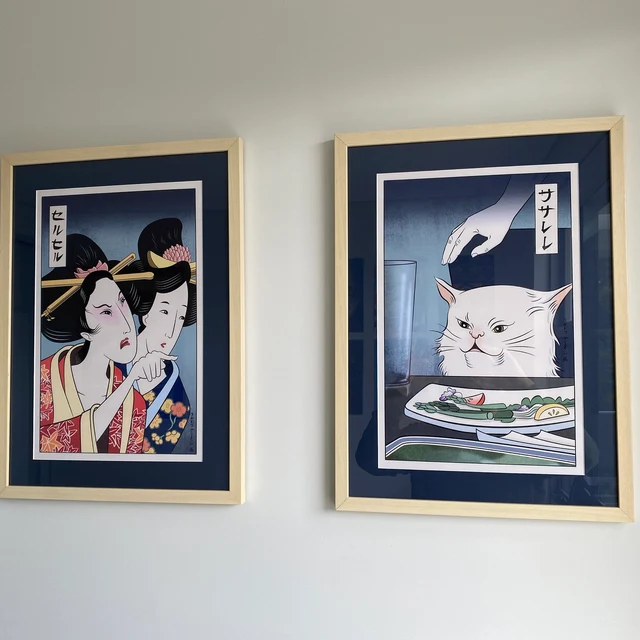 Printed on top-quality paper, the standard 12×18 inch size is perfect for framing and displaying in the geekiest room in your home.