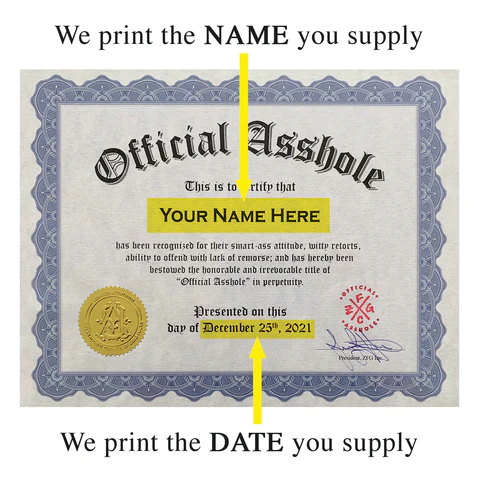 Yes, we've all encountered that one person who seems to have majored in "Jerkology" and graduated with honors. They're the ones who turn every day into April Fools' Day and can irritate a saint faster than you can say "serenity now."
But why let their talent for being a royal pain go unnoticed? That's where the Official Asshole Certificate comes in! With this unofficially official document, you can finally bestow the recognition they truly deserve for their legendary jerkiness.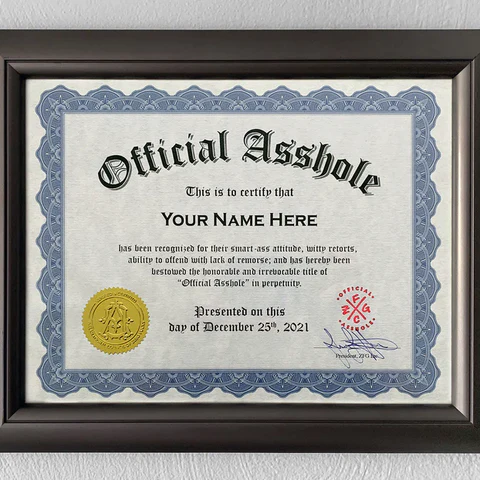 Customize this award-winning masterpiece to suit your jerk's style, print it out, and watch as they proudly display their newfound title for all to see. It's a hilarious reminder that life's too short to take things too seriously, especially when you're dealing with a certified pro at being a pain in the you-know-what.
So, whether it's your troublesome coworker, your neighbor with the yappy dog, or even your cousin who never returns borrowed stuff, the Official Asshole Certificate is here to celebrate their unique talents in all their glory. Cheers to keeping life entertaining, one jerk at a time!
GET IT HERE!