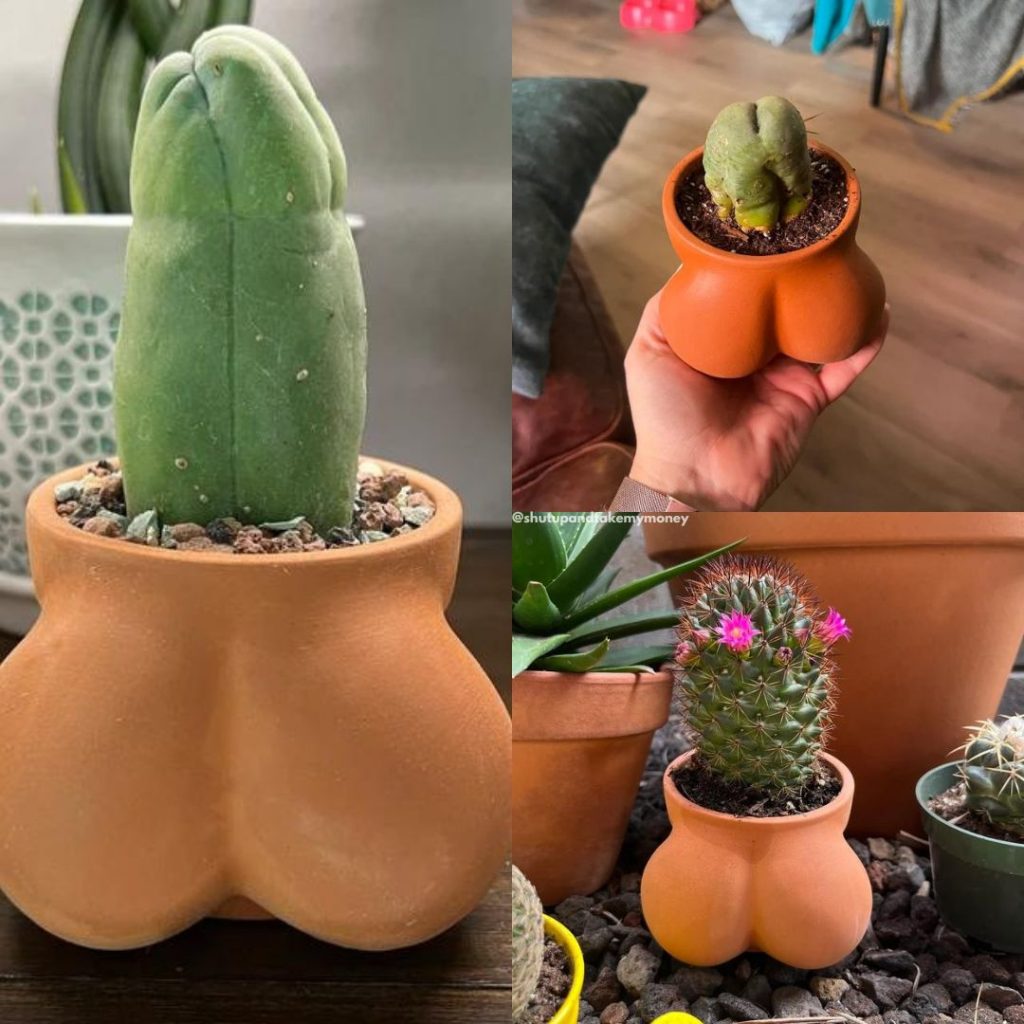 Terracocktus Weenie Shaped Cactus Planter – Stand out and impress your friends with this humorous terracotta pot that is perfect for any home or patio.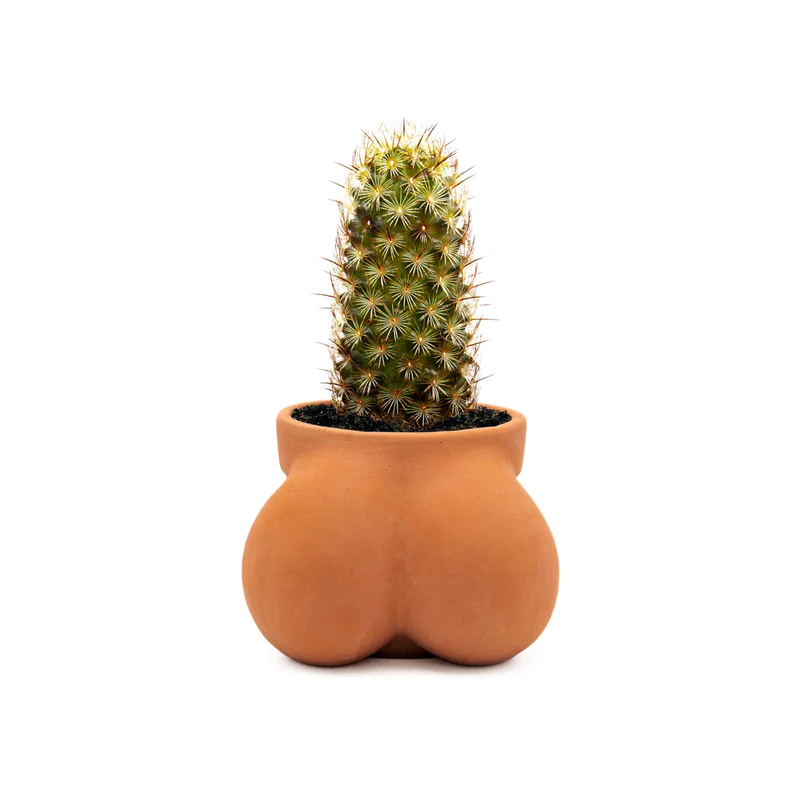 🌵 Unique terracotta pot ideal for bookshelves, windowsills, tabletops, kitchens, patios, or offices. It also makes an excellent gift for new homeowners for housewarming or bachelorette parties. The plant is not included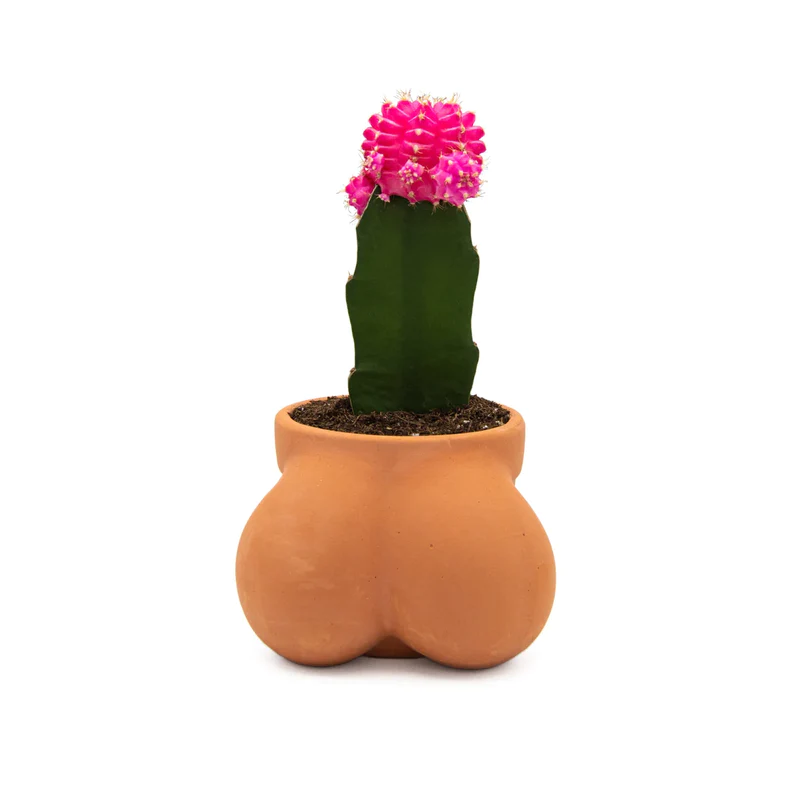 🌵 These perfect-sized pots can fit a standard-sized cactus found at your local garden center. Pairing this pot with a cactus no larger than 4" is recommended. Plant and soil are not included Add porous, well-draining soil to prevent roots from receiving too much moisture.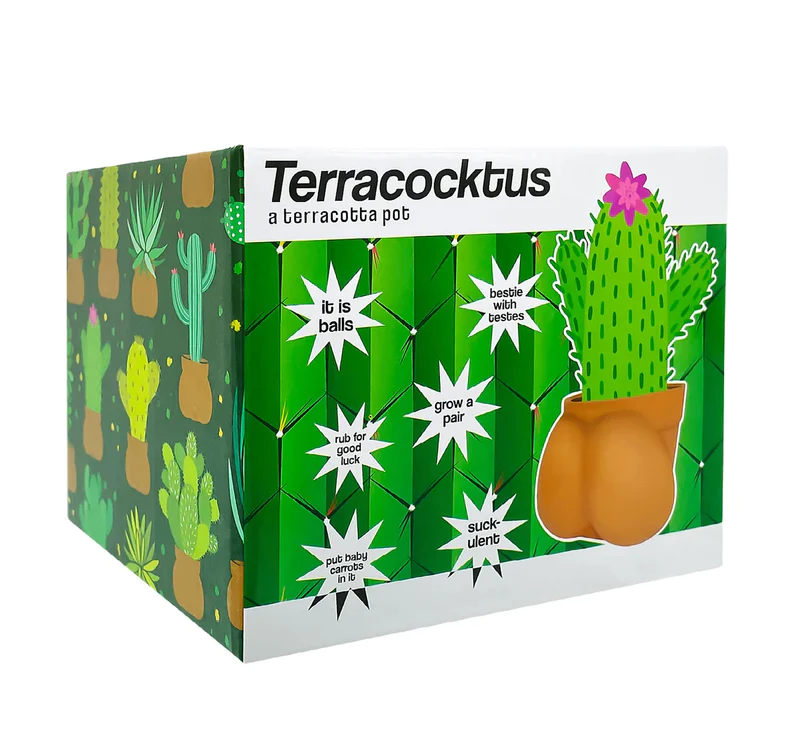 🌵 Each pot is surrounded with foam to prevent any breakage during shipping. Each pot also arrives packed in an outer-designed cardboard box.  
🌵 Small drainage hole (.375") is included on the bottom to provide excellent drainage to keep soil on the dry side.
🌵 Pot size: 3.25″ height, 4.25" width (balls), 3.5″ top lip diameter.