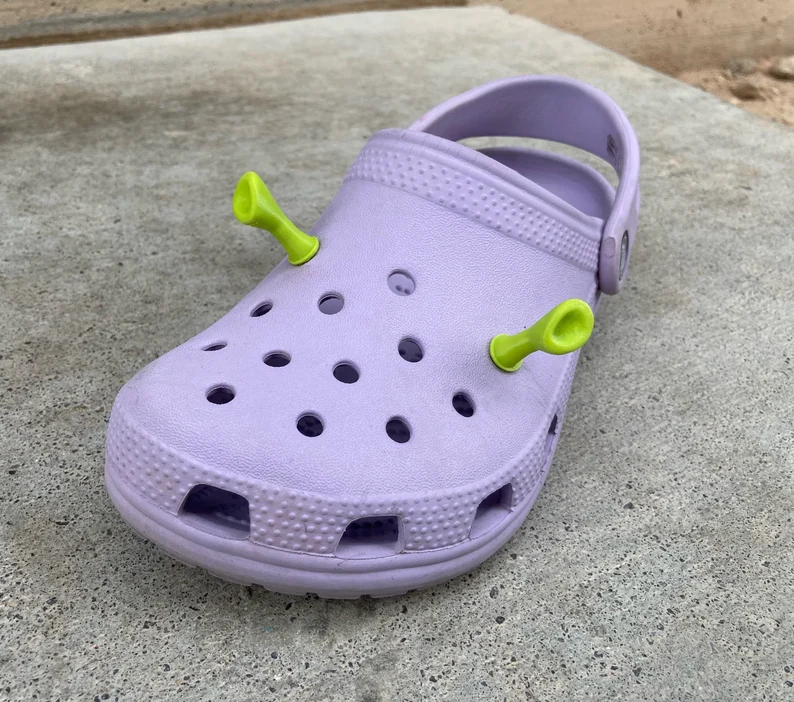 Get ready to turn heads with the latest trend: Shrek Ears Crocs Charm! These magical accessories transform your Crocs into ogre-tastic footwear. Picture green ears sticking out of your feet—it's hilarious!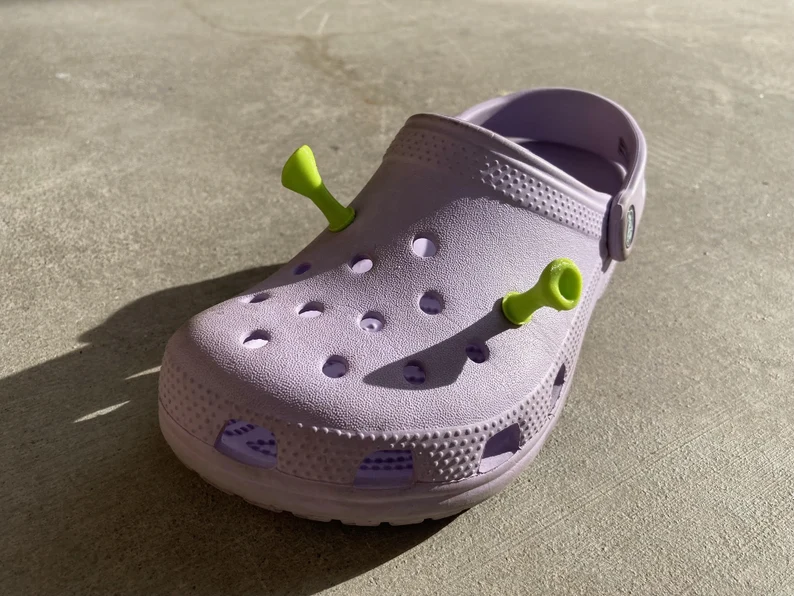 But it doesn't stop at ears. You can add donkey charms, gingerbread men, and even tiny Fionas to complete your ogre ensemble. These charms are perfect for any occasion, and the comfort is unmatched. It's like walking on a bed of onions!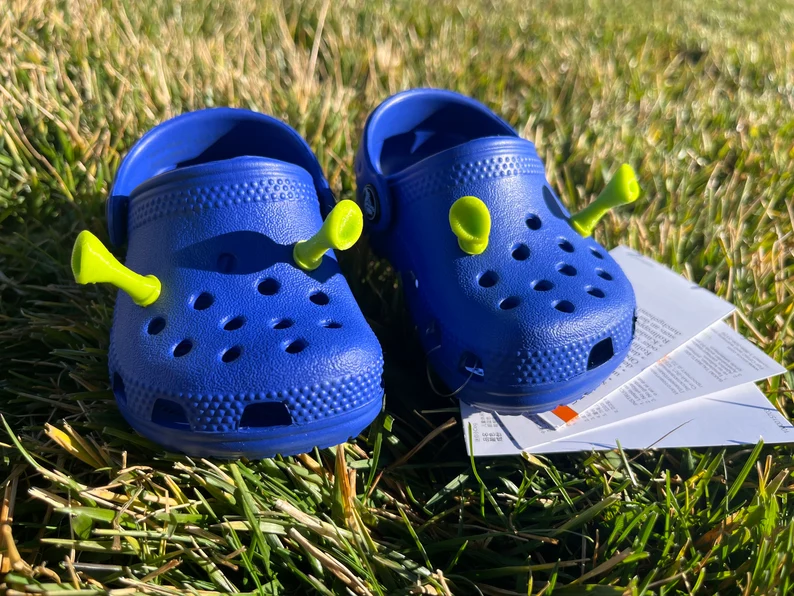 Whether you're a Shrek fan or a fashion risk-taker, Shrek Ears Crocs Charm is the accessory you never knew you needed. So hop on the swamp wagon and grab a pair. Warning: spontaneous bursts of singing and dancing may occur. It's called "Shrekmania." Enjoy at your own risk!