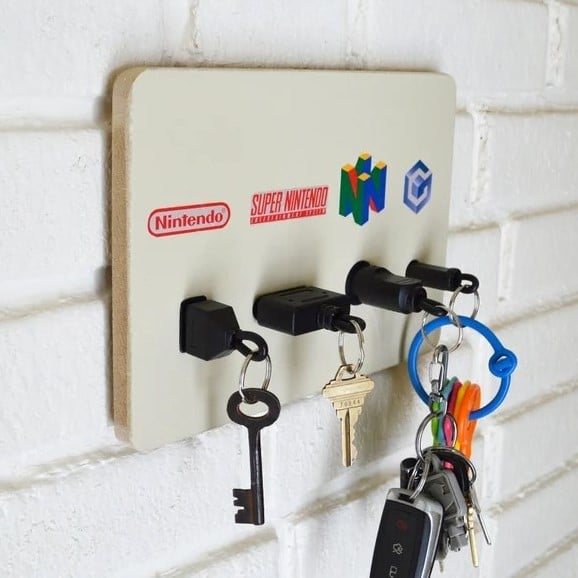 Nintendo Plug Key Chain Holder – Keep your keys organized with this very cool one-of-a-kind hand-made video game plug key holder set!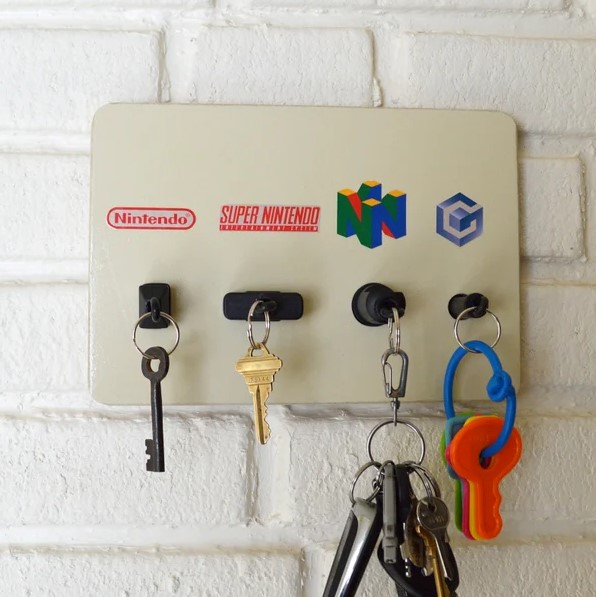 Made using video game plugs from the 4 Nintendo systems that actually had plugs connecting the controllers to the consoles: NES SNES N64 and GameCube. The female plug connectors are embedded very securely into the wood and the male controller plugs have been fashioned into key chains.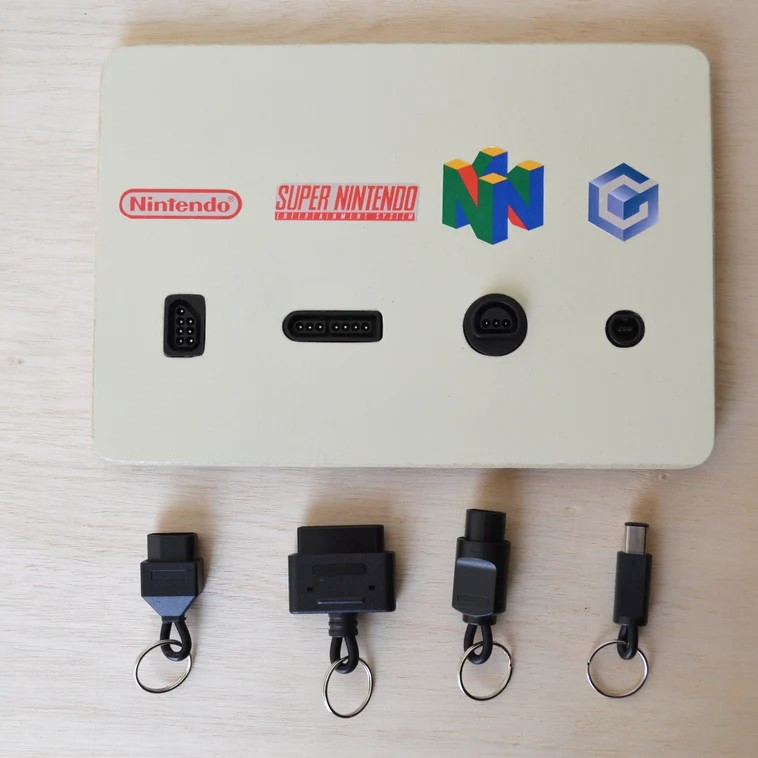 They can each hold a lot of weight and plug-in very snugly, yet can be unplugged with ease for quick convenient access to your keys. All 4 key chains are included (Note: The color and brand of each keychain will vary but you will get 4 keychains made from real controllers.