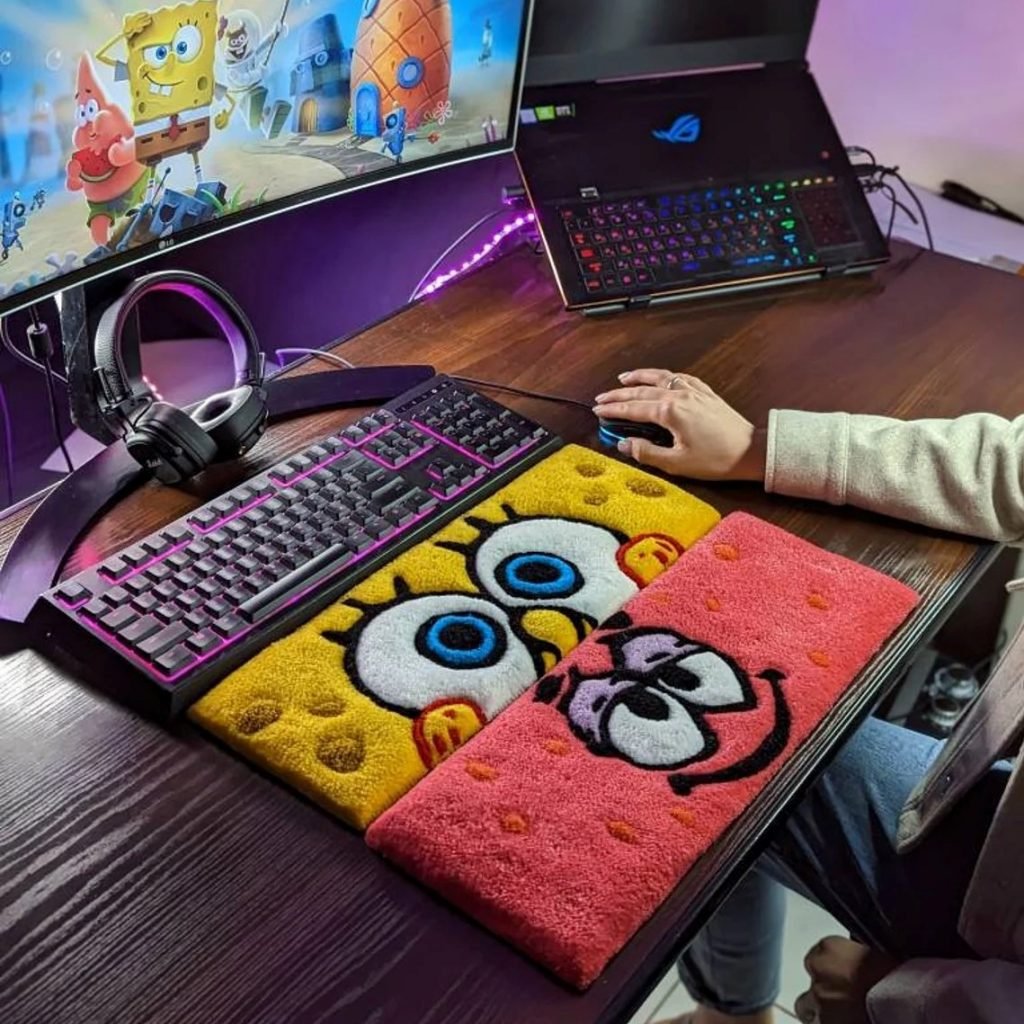 Fluff Keyboard Rug – Say goodbye to boring keyboards and hello to hilarity with the Fluff Keyboard Cover Rug – SpongeBob Edition! This soft and amusing accessory brings a touch of laughter and comfort to your typing experience. Get ready to giggle your way through work or play with SpongeBob, Patrick, and the gang right at your fingertips!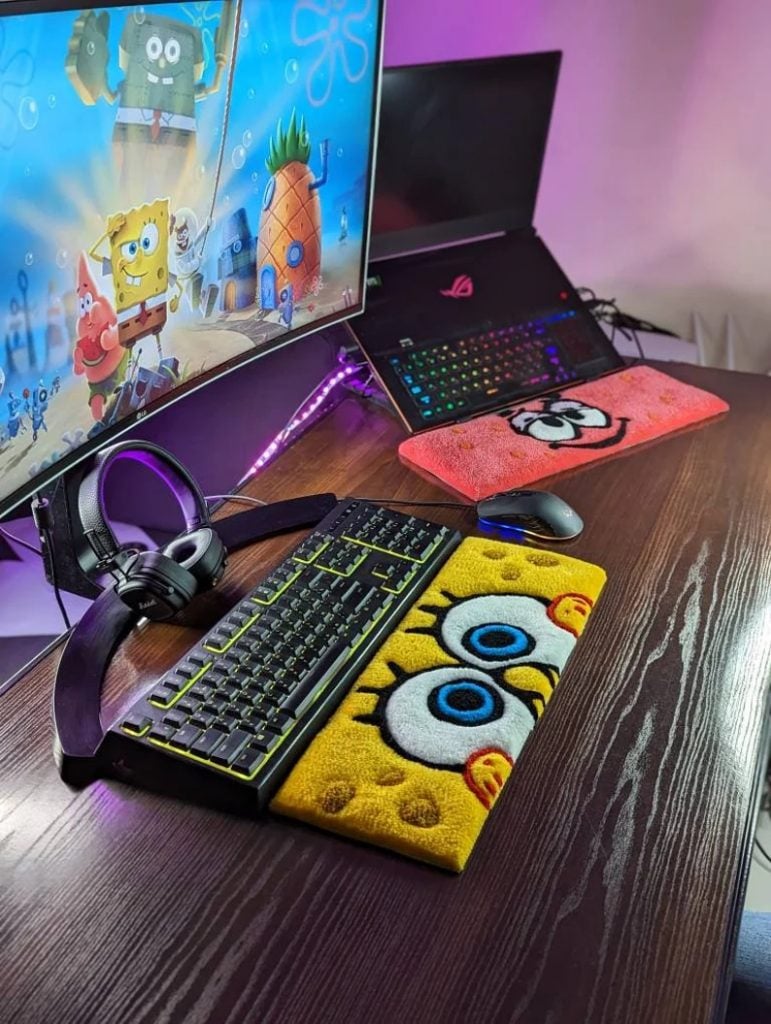 Let SpongeBob and his friends take over your keyboard with their goofy expressions and wacky antics. The Fluff Keyboard Cover Rug adds a dash of humor to your workspace, making typing sessions a guaranteed chuckle-fest. Who knew typing could be so entertaining?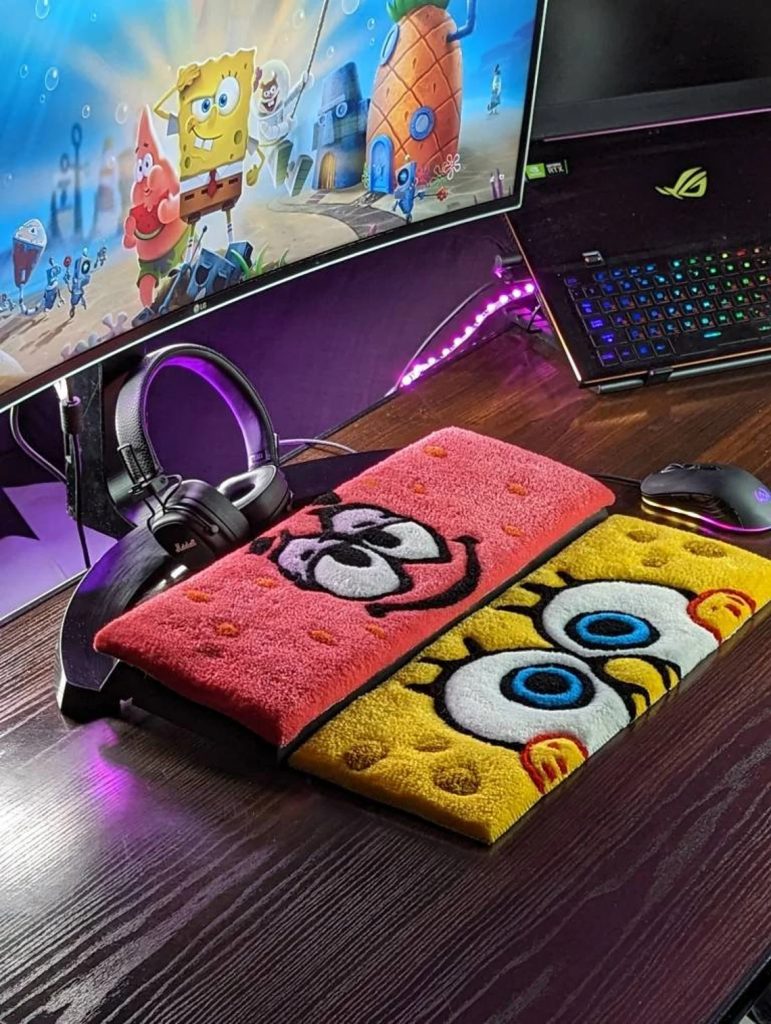 Not only is this keyboard cover rug a laugh riot, but it also offers a plush and supportive typing surface. Say goodbye to hard and uncomfortable keyboards, and hello to a soft and cushioned experience. Your fingers will thank you as they dance across the fluffy landscape of SpongeBob's world.