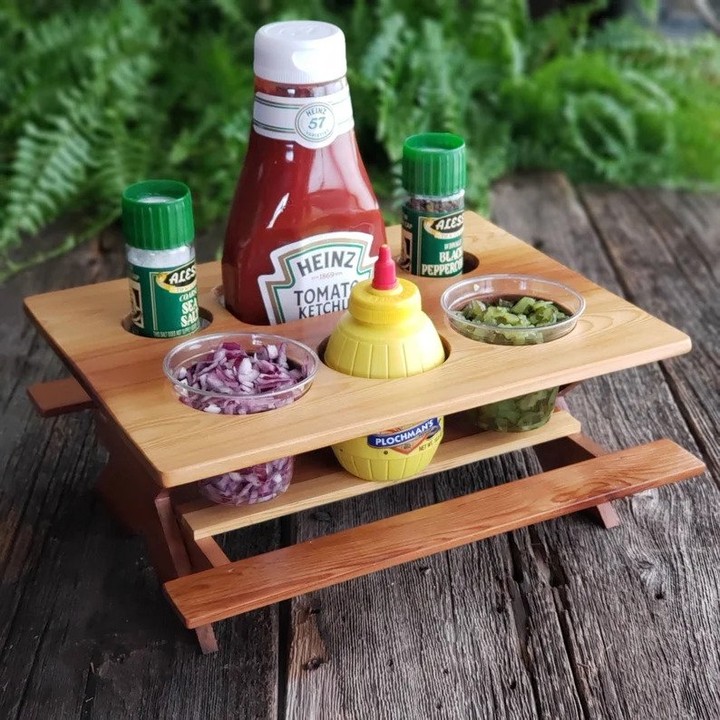 Utensil Picnic Caddy – Handmade, miniature picnic table caddy is handcrafted from Red Cedar and has six cutouts to hold various size condiment containers. Fill with your favorites to add some fun to your summer entertaining!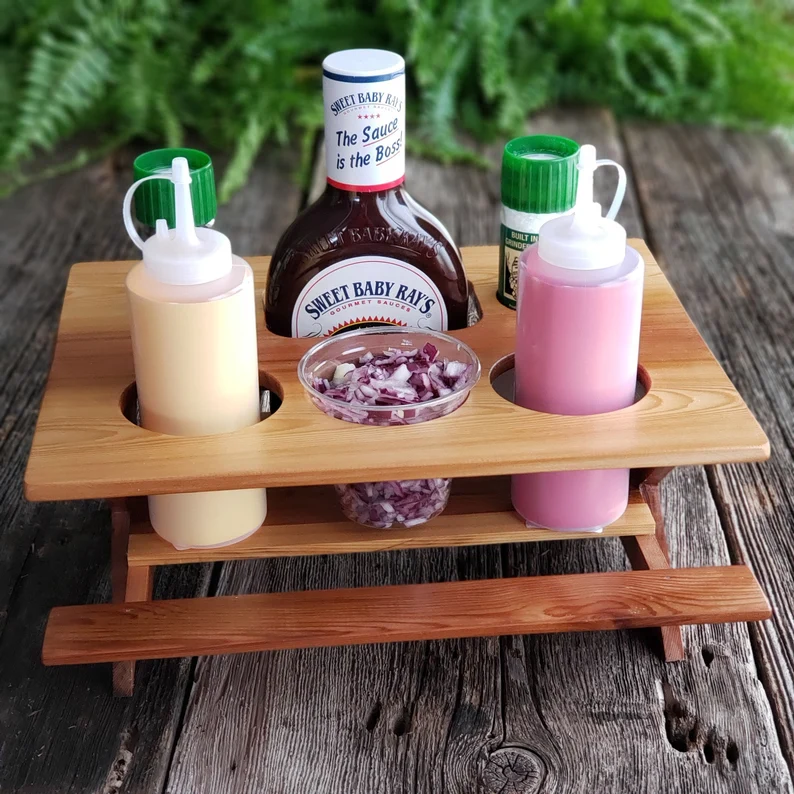 ●SIZE:
• Overall 13″L x 11 .5″W x 5 3/8″H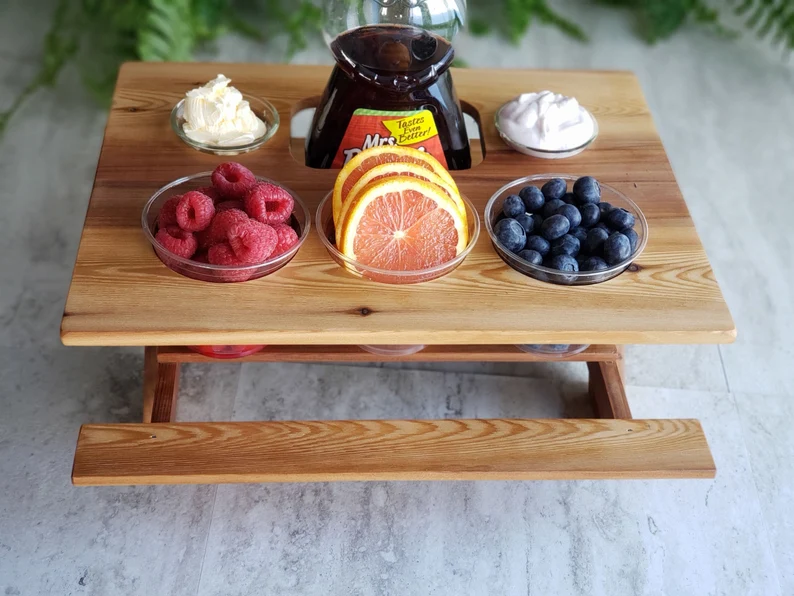 ●SPECS:
• Western Red Cedar
• Hand finished with multiple coats of durable, high quality, polyurethane topcoat.
• Large cutout (3″ x 4 1/2″) fits standard ketchup, BBQ sauce, syrup, etc.
• Two small, 2″ diameter, holes fit salt/pepper and steak sauce.
• Three medium, 3″ diameter, holes fit standard 9 oz. snack cups (three included) and beer/soda cans or bottles.
• Made in USA.