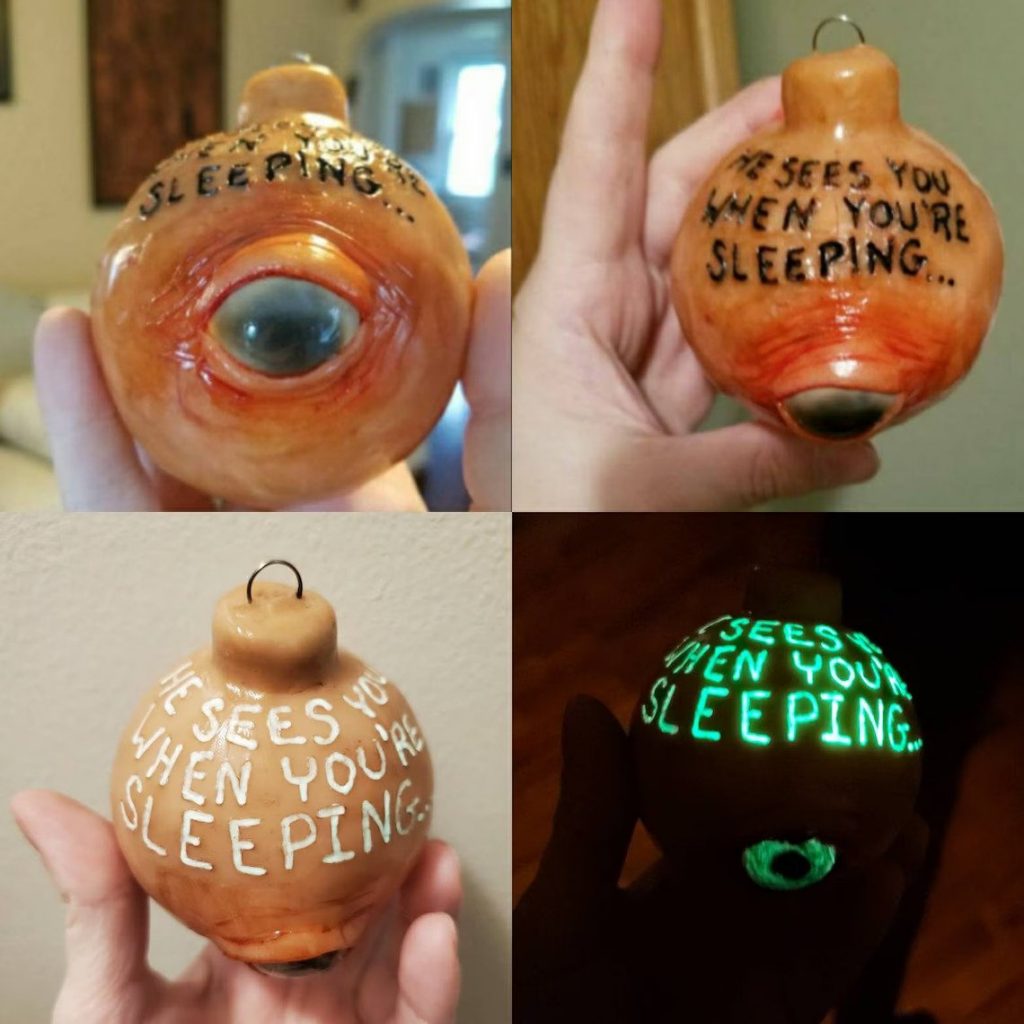 He Sees You When You're Sleeping Horror Christmas Ornament – Santa's always got his cataract-covered eye on you. Watching through the windows. Peeking out of the closet. Tickling your toes from under the bed.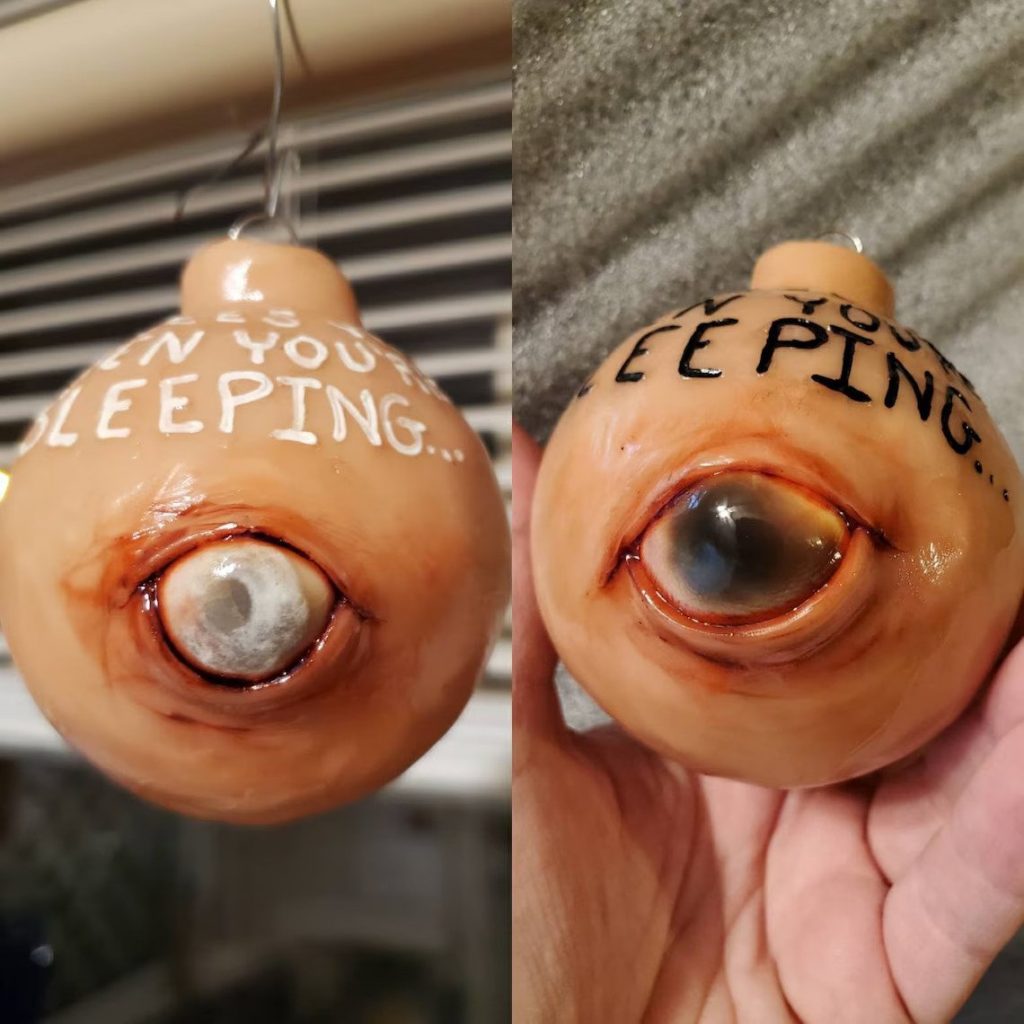 This is a single ornament and is just over 2.75 inches in diameter.
Please allow for slight differences as these are handmade items and you may not receive the one pictured.