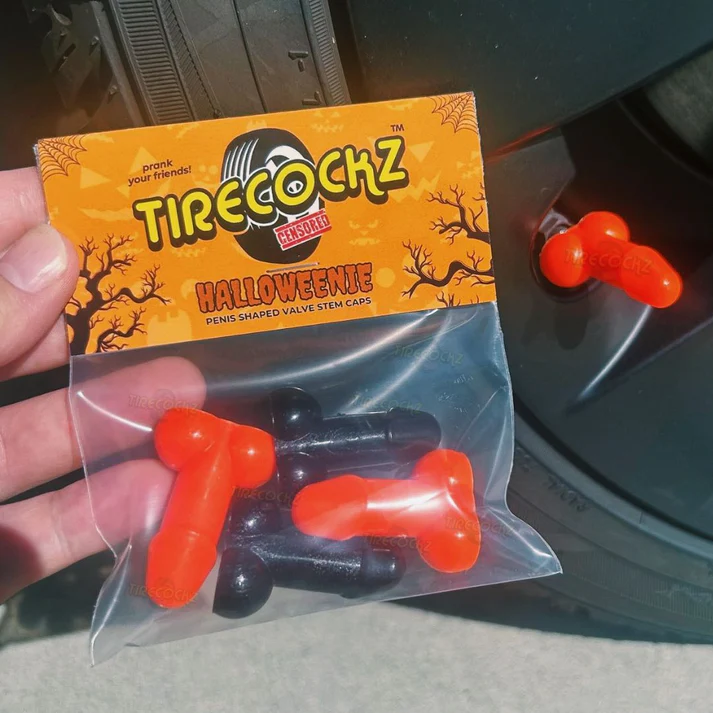 Introducing the Tirecockz Halloweenie – Penis-Shaped Prank Valve Stem Caps, the spooktacular way to add a devilishly cheeky twist to your ride this Halloween season!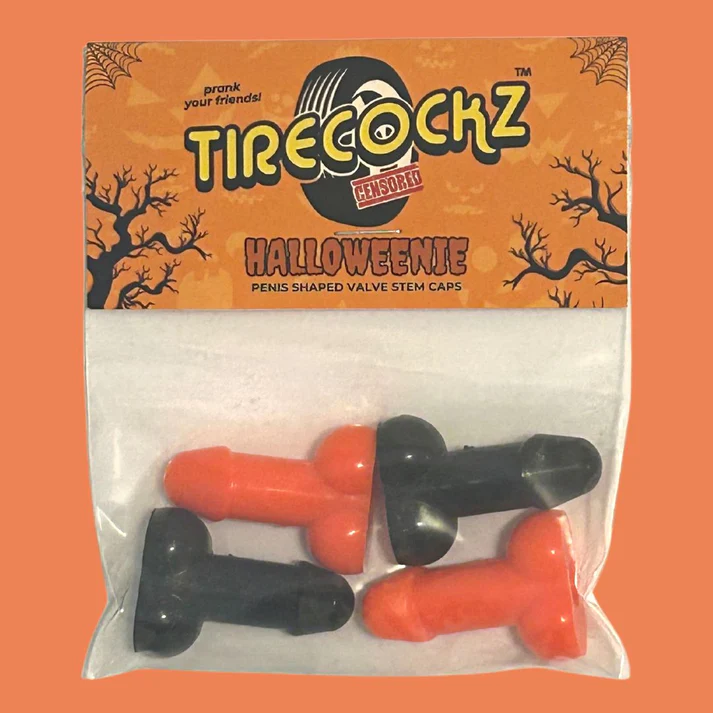 🎃 Trick or Tire-t!
Tired of the same old boring valve stem caps on your wheels? Well, it's time to give your tires a sexy makeover, and we're not just blowing hot air! Our Halloween Edition Tirecockz are here to make your car scream (with laughter, of course) as you hit the streets.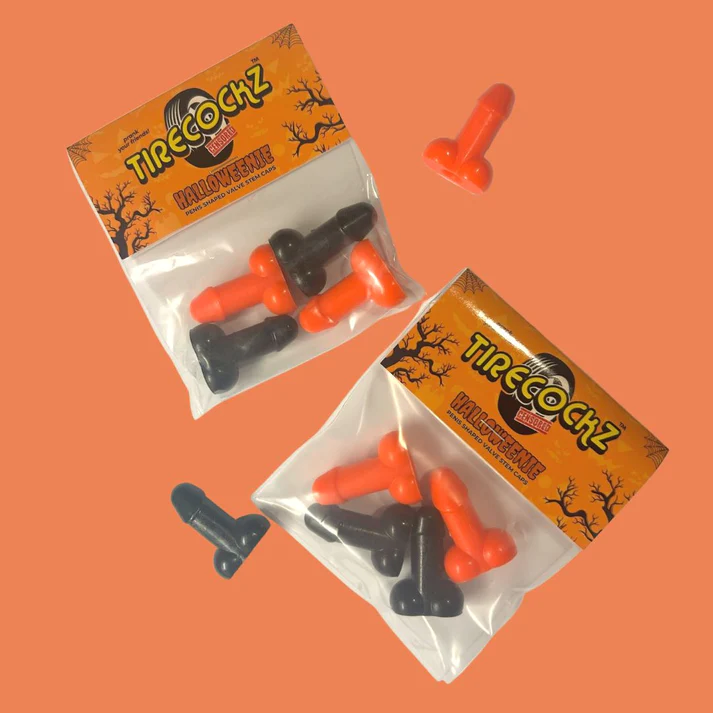 🧙‍♀️ Witch-way to the Party?
Whether you're cruising to a haunted house, a pumpkin patch, or just creeping it real around town, our Tirecockz Halloweenie will turn heads faster than a vampire turning into a bat. It's the perfect way to show your Halloween spirit and your sense of humor!
Disclaimer: These valve stem caps are all in good fun and should be used responsibly. Make sure to remove them before visiting grandma or attending any formal events (unless your grandma has a great sense of humor, of course).
GET IT HERE!