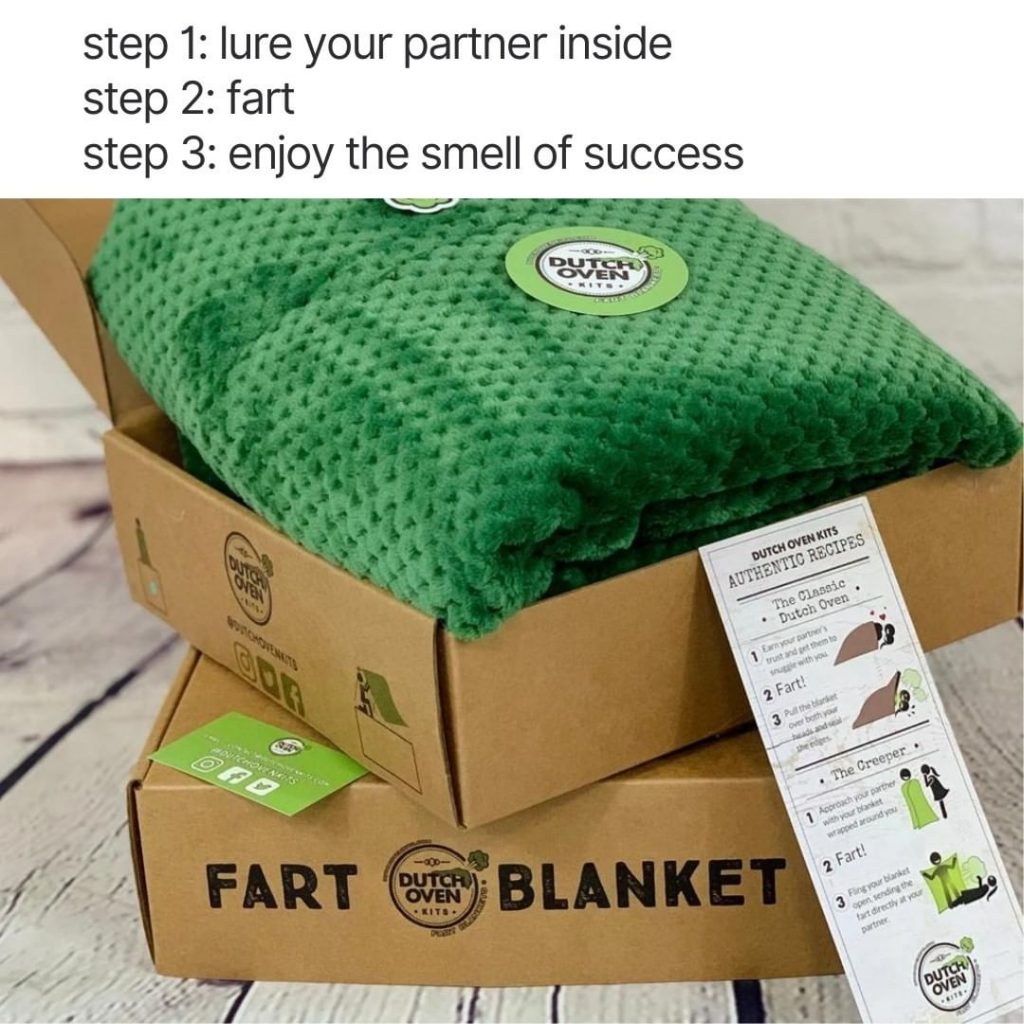 Fart Blanket Gift Box – Dutch Oven Kits Fart Blanket Gift Boxes are a hilarious gift for the Farters in your life. Every Kit comes with a BIG, Soft Throw Blanket, Fart Recipe Card and other goodies!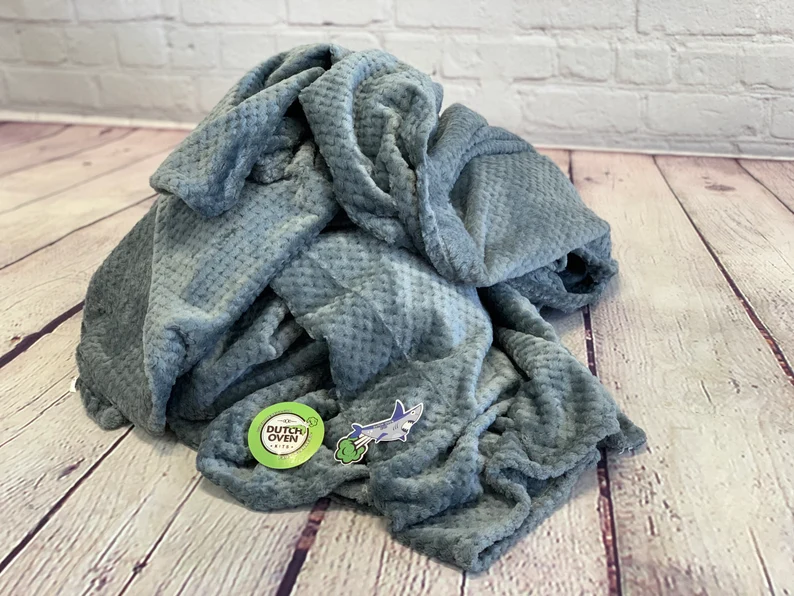 What's in the Box?
A BIG, soft throw blanket. 60″ x 80″ to be exact!
Dutch Oven Kits Recipe Card Featuring The Classic Dutch Oven + 3 more ways to fart on your favorite person!
Stickers!
Farts not included.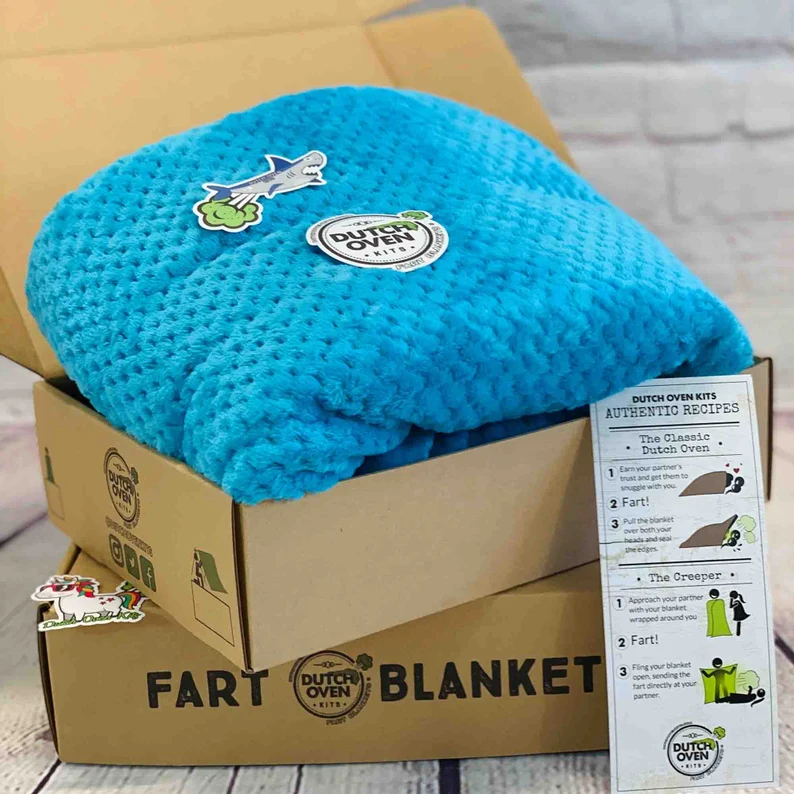 All of our fleece throw blankets are 100% Microfiber fleece, Machine Washable and Tumble Dryable (Just in case)!
Orders are shipped in unmarked bags to keep your gift a surprise!