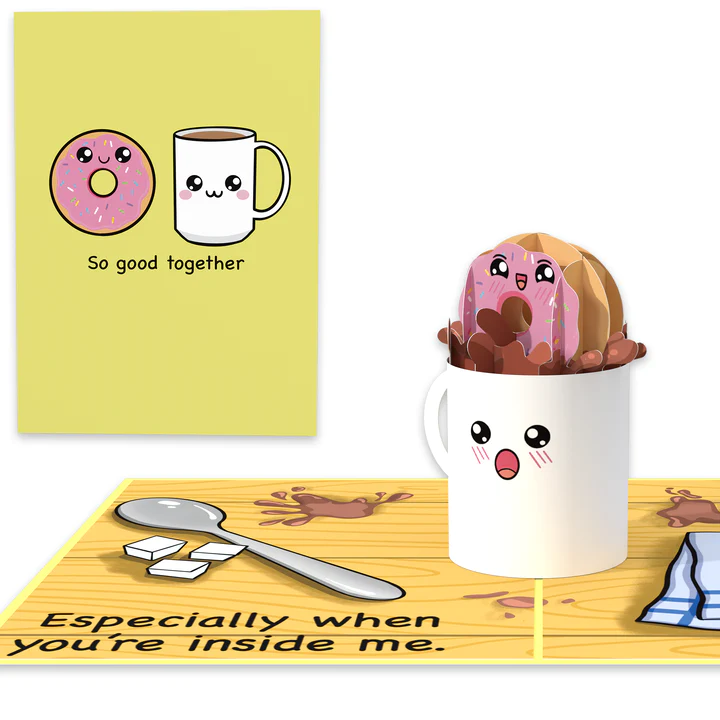 Coffee and Donuts Inappropriate 3D Card – The best part of waking up… is a creamy morning rump!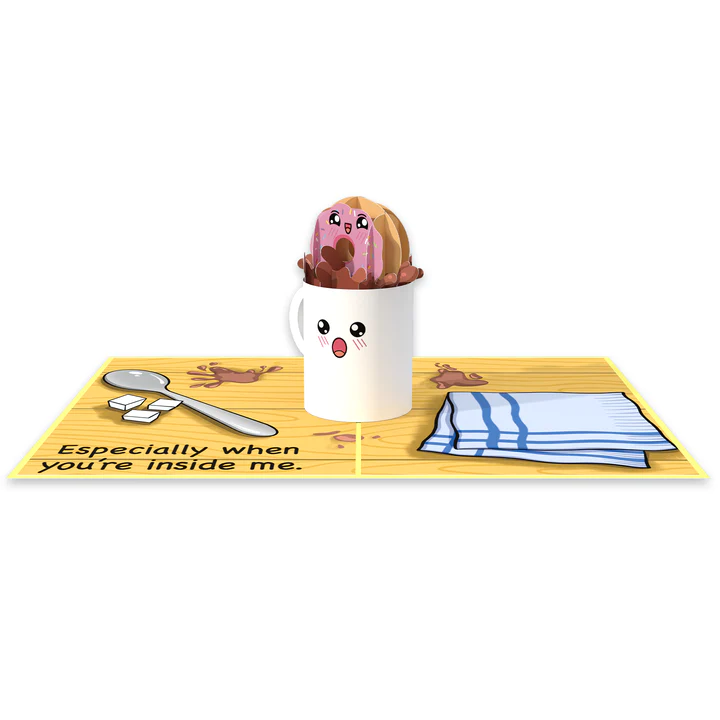 What better way to start your day than by filling your lady cup with a load of gooey goodness? Whether you like 'em frosted to silky smooth perfection or ribbed with sprinkles for added pleasure, this a.m. dip will leave you feeling 'so good' inside. Open up this 3D greeting card for further confirmation that there truly is no better pairing than a bold stimulant penetrating a frothy, glazed hole. Bet you're ready for this jelly now, huh?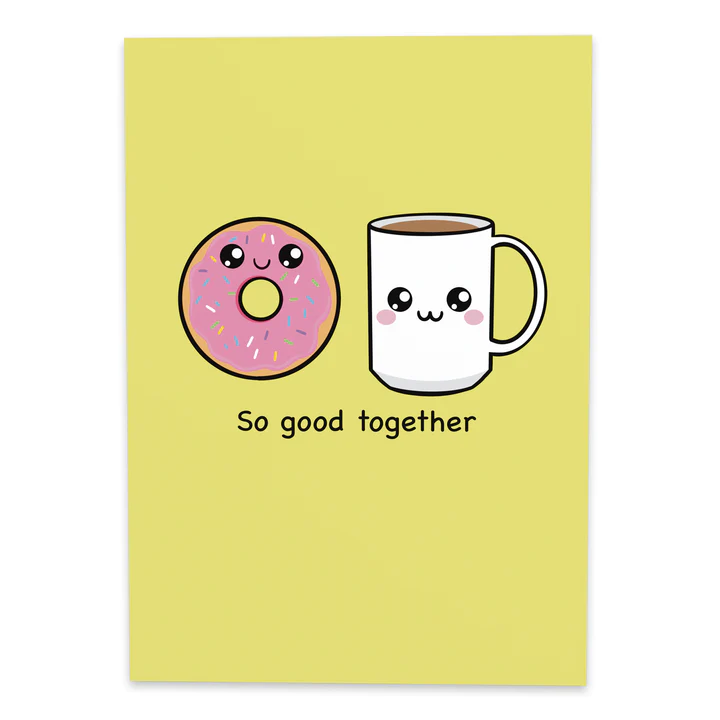 Just remember — a steamy brew calls for a solid blow before dunking right in.