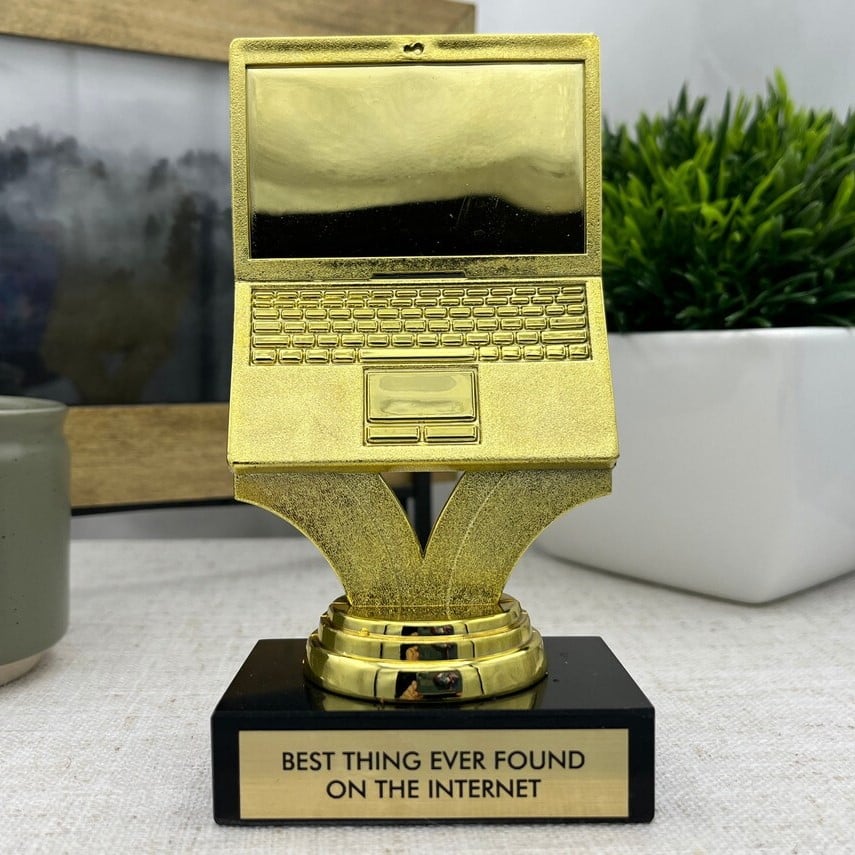 Best Thing I Ever Found on the Internet Trophy – Valentine's Day is here, and the pressure is on to find the perfect gift for your loved one. While you could go the traditional route and get them chocolates, flowers, or jewelry, why not think outside the box and give them a gift that truly captures the essence of your relationship?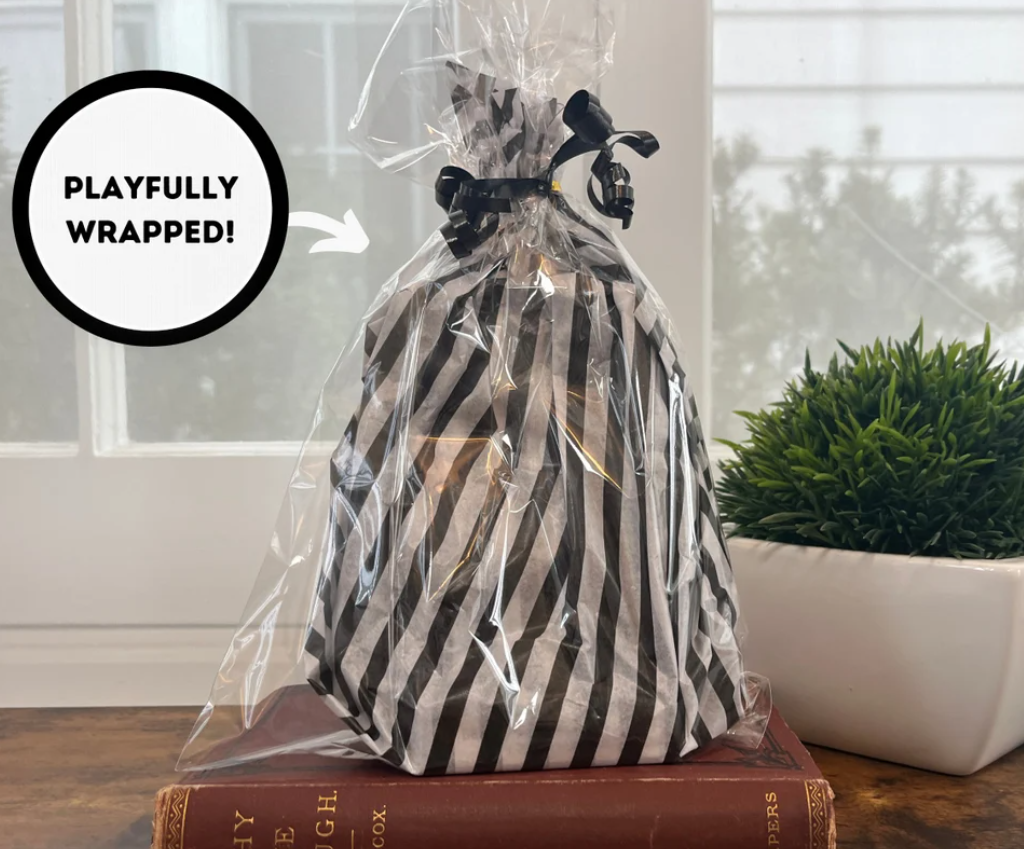 Enter the "Best Thing I Ever Found on the Internet Trophy". This one-of-a-kind trophy is the perfect gift for the tech-savvy couple who loves to spend hours scrolling through cat videos, memes, and hilarious articles together.
You met your special someone online. Commemorate the moment you found them with a trophy declaring that they are the best thing ever found on the internet! Who says trophies are only for athletes and academics?!
This trophy is approximately 6 inches tall and 3.5 inches wide. The base is made of sturdy marble.
So, why is this trophy the perfect Valentine's Day gift? Well, for starters, it's a humorous nod to all the hours you and your significant other have spent scouring the internet for the latest and greatest content. Whether you're giggling over a silly meme or bonding over a touching video, you can now celebrate those special moments with this trophy as a symbol of your love.
Additionally, the trophy is a great conversation starter. Whenever someone sees it on your bookshelf, they'll be curious to know what "Best Thing I Ever Found on the Internet" means to you and your partner. This opens up an opportunity for you to share your favorite online moments and memories, and it's sure to bring a smile to your face every time you look at it.
So, if you're looking for a unique and funny Valentine's Day gift, look no further than the "Best Thing I Ever Found on the Internet Trophy". It's a gift that's sure to make your loved one smile and will always remind them of the silly, quirky, and endearing moments you've shared together online.