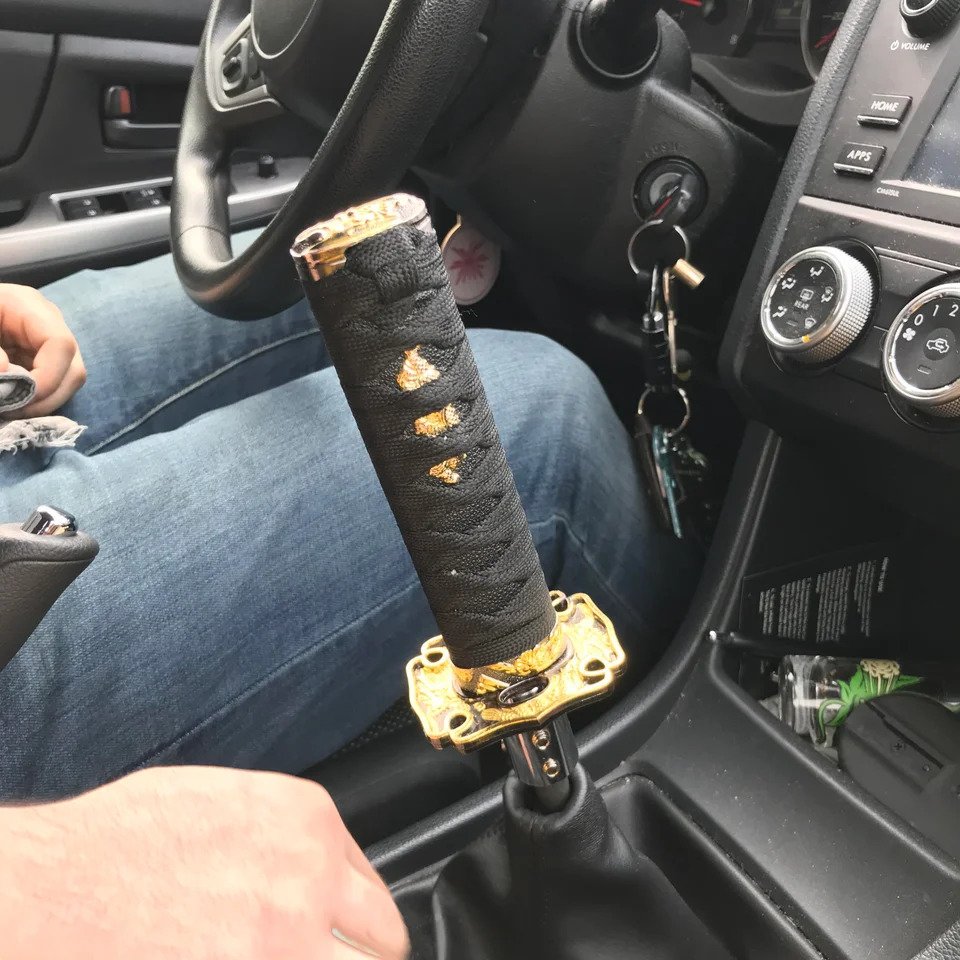 Samurai Sword Shift Knob – The Samurai Sword Shift Knob is entirely constructed of steel for durability, with polyester fabric weave and nickel plated brass accents. These are perfect for those who are ready to hit the track or want to style their show cars!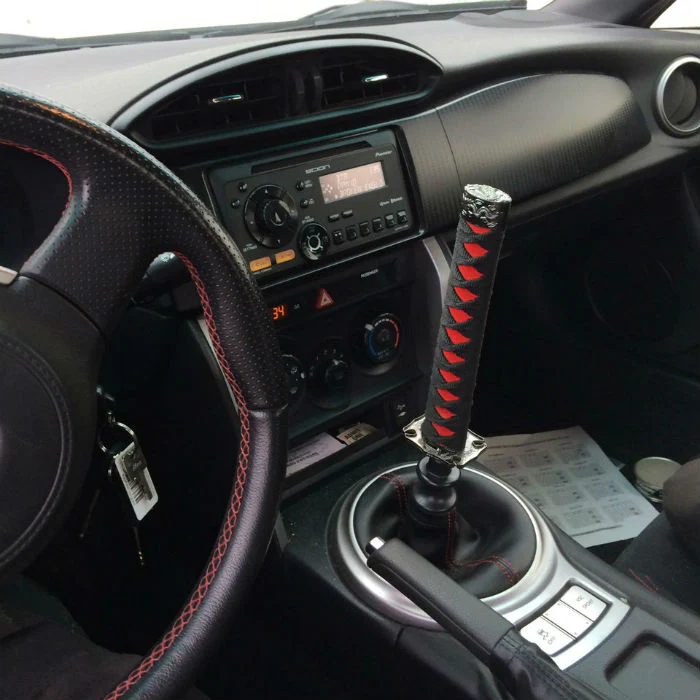 6 inches in height
It weighs about 510 grams
10 x 1.25 inches in diameter
Each shift knob comes with a lock nut!