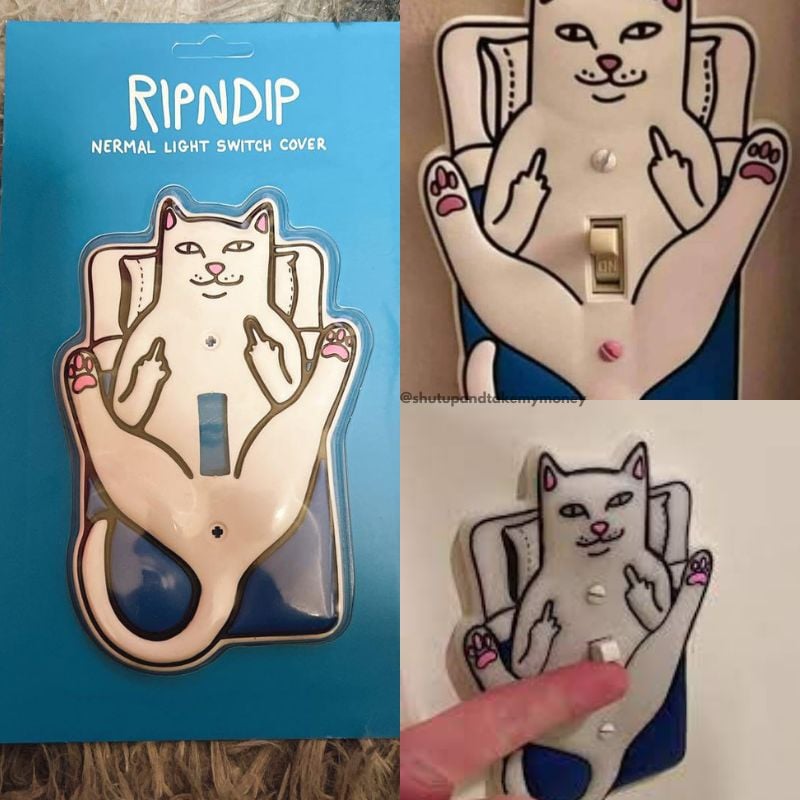 Ripndip Cat Light Switch Cover – Are you tired of boring, plain light switch covers that don't express your true feline-loving personality? Look no further than the Ripndip's Cat Light Switch Cover – the purrfect way to add a touch of sass to any room in your home!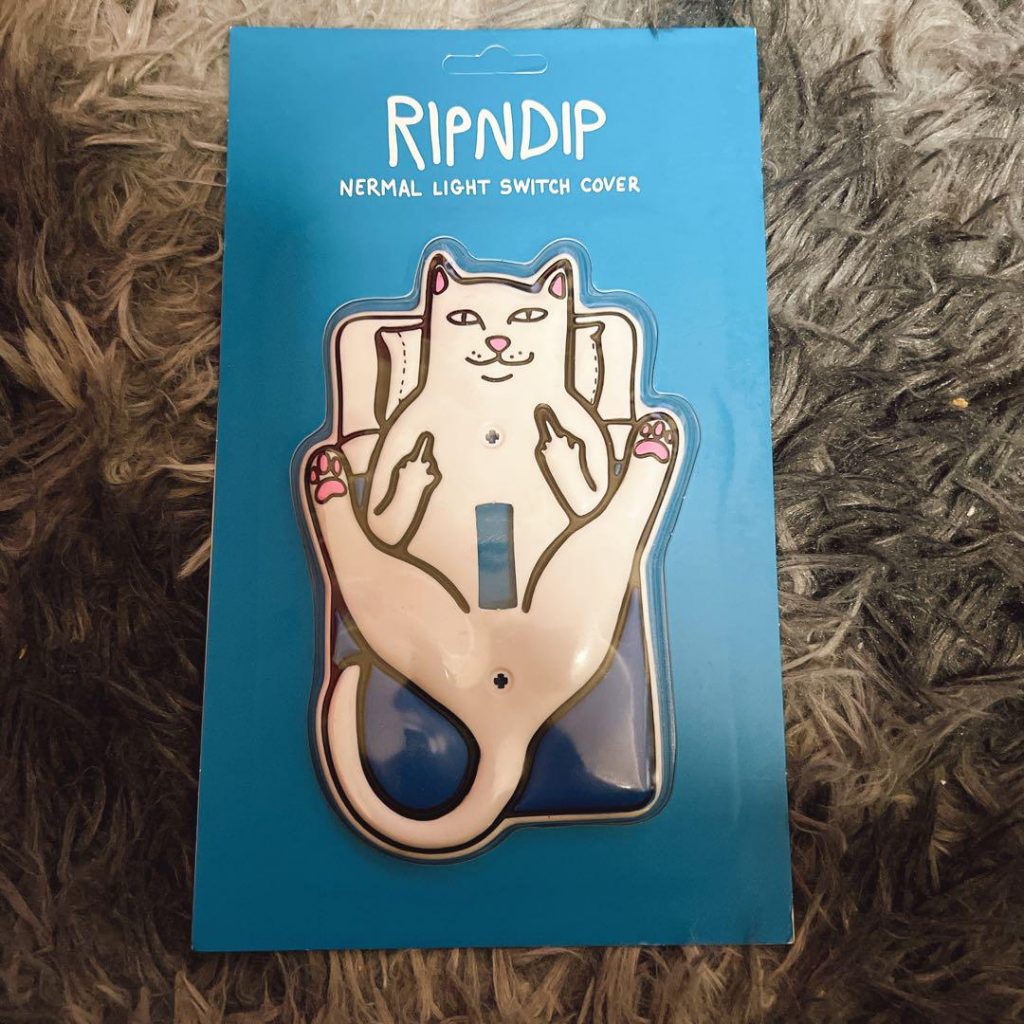 This hilarious light switch cover features a cute little kitty with a not-so-cute attitude – he's flipping the bird! But don't worry, it's all in good fun. This cheeky little feline is just trying to help you let off some steam after a long day.
Not only is this switch cover sure to get a few laughs from your friends and family, but it's also super easy to install. Simply pop it over your existing switch and voila – you've got an instant mood booster!