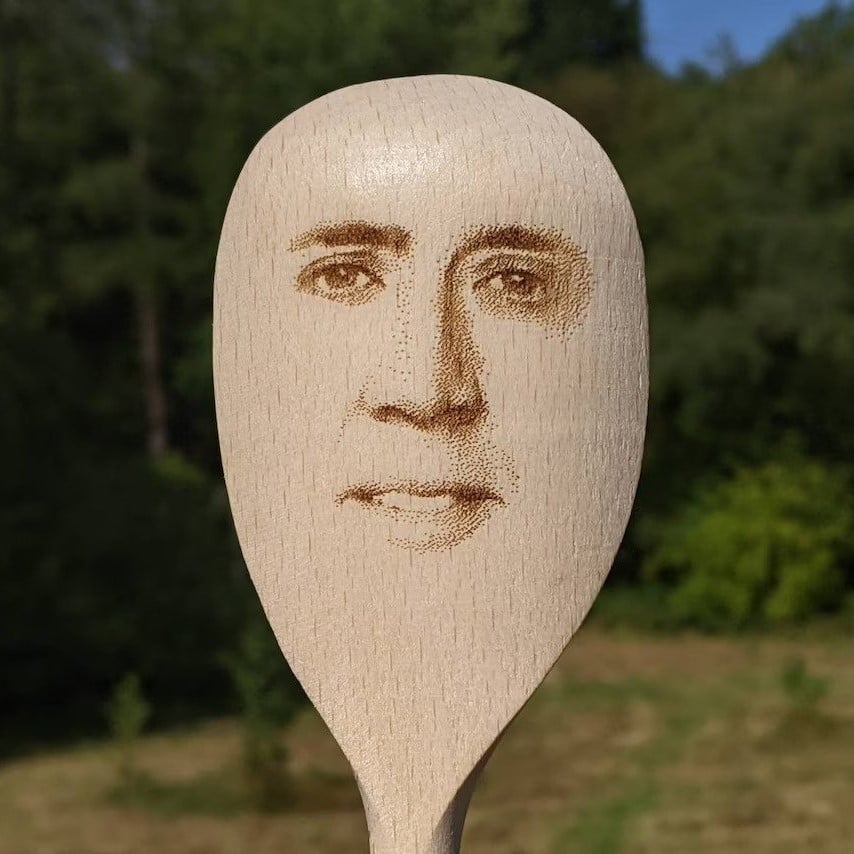 Nicolas Cage Spatula – See Nicolas Cage's Features on a spoon. In your kitchen where people least expect it.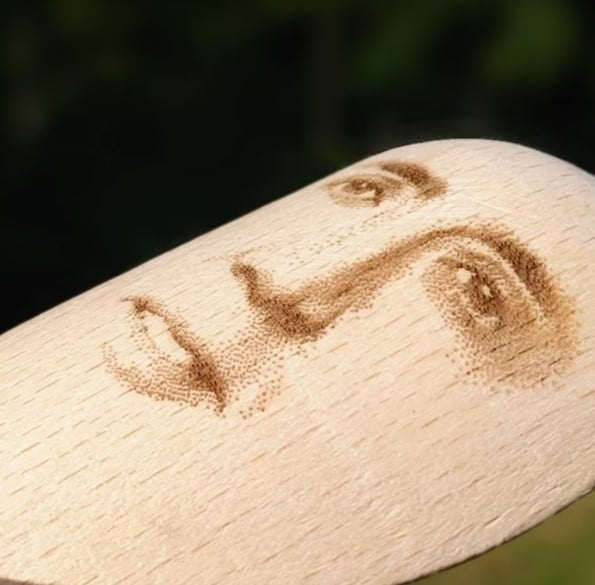 Even though it is just his facial features he is instantly recognizable and the shape of the spoon forms his head.
Meme gift for men or women. A really fun gift for a new student starting university in a new flat.