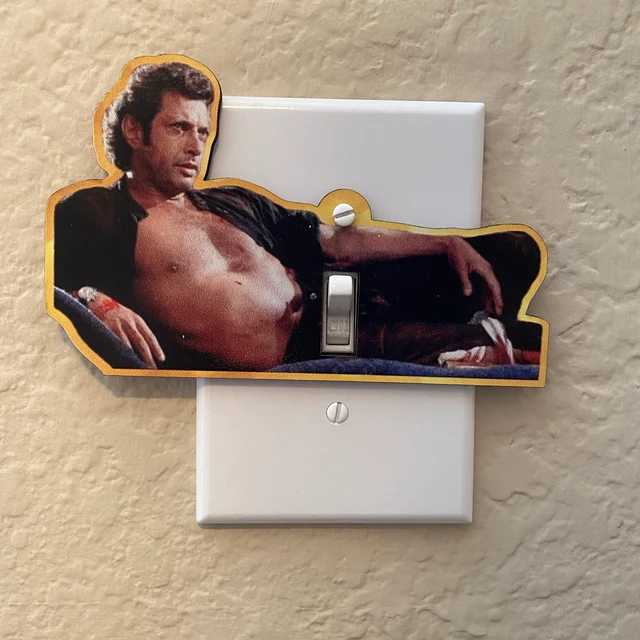 Jurassic Park Light Switch Cover – Tired of boring light switches? Enter our revolutionary creation! Picture this: you walk into a room, ready to flick the switch, and boom! You're greeted by the smoldering gaze of Dr. Ian Malcolm from Jurassic Park. With his shirt slightly unbuttoned, it's a light switch cover that'll make you say, "Hold onto your butts!"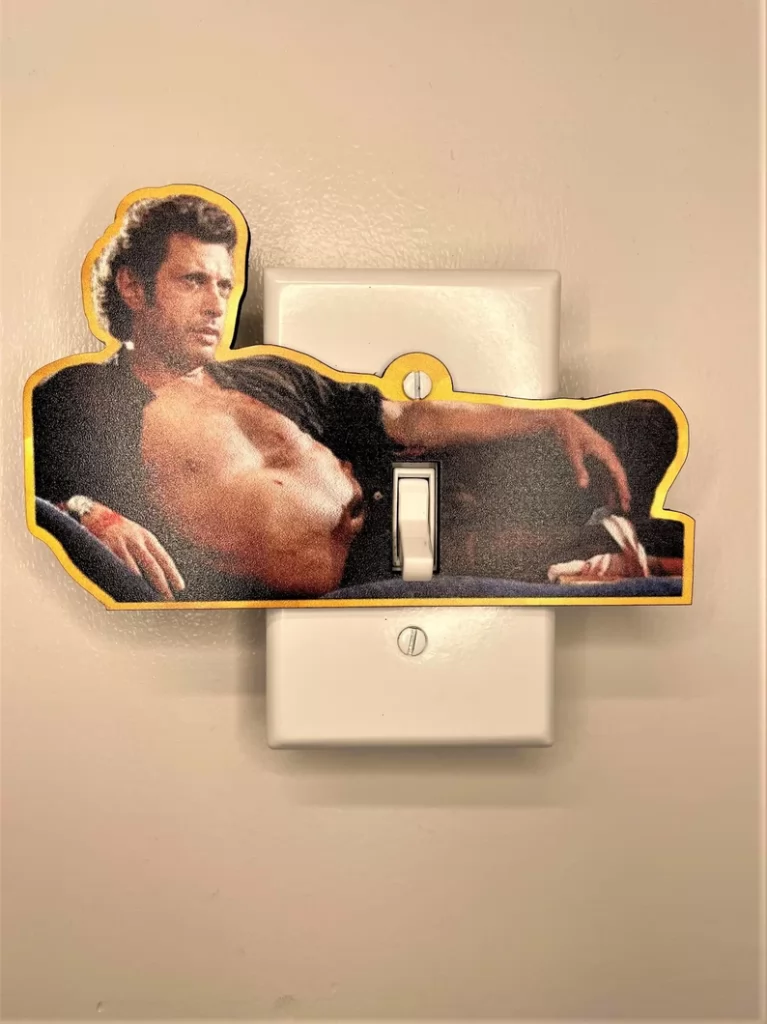 Not only does it add a touch of chaos to your home decor, but it also comes with a built-in audio feature. Imagine hearing Jeff Goldblum's voice saying, "Life, uh, finds a way" every time you turn on the lights. It's like having a sexy chaos theorist narrating your life!
So, say goodbye to dull switches and hello to the Sexy Ian Malcolm Jurassic Park Light Switch Cover. It's the perfect way to add a touch of Goldblum charm to any room. Get yours today and bring chaos theory into your home, one flick at a time!