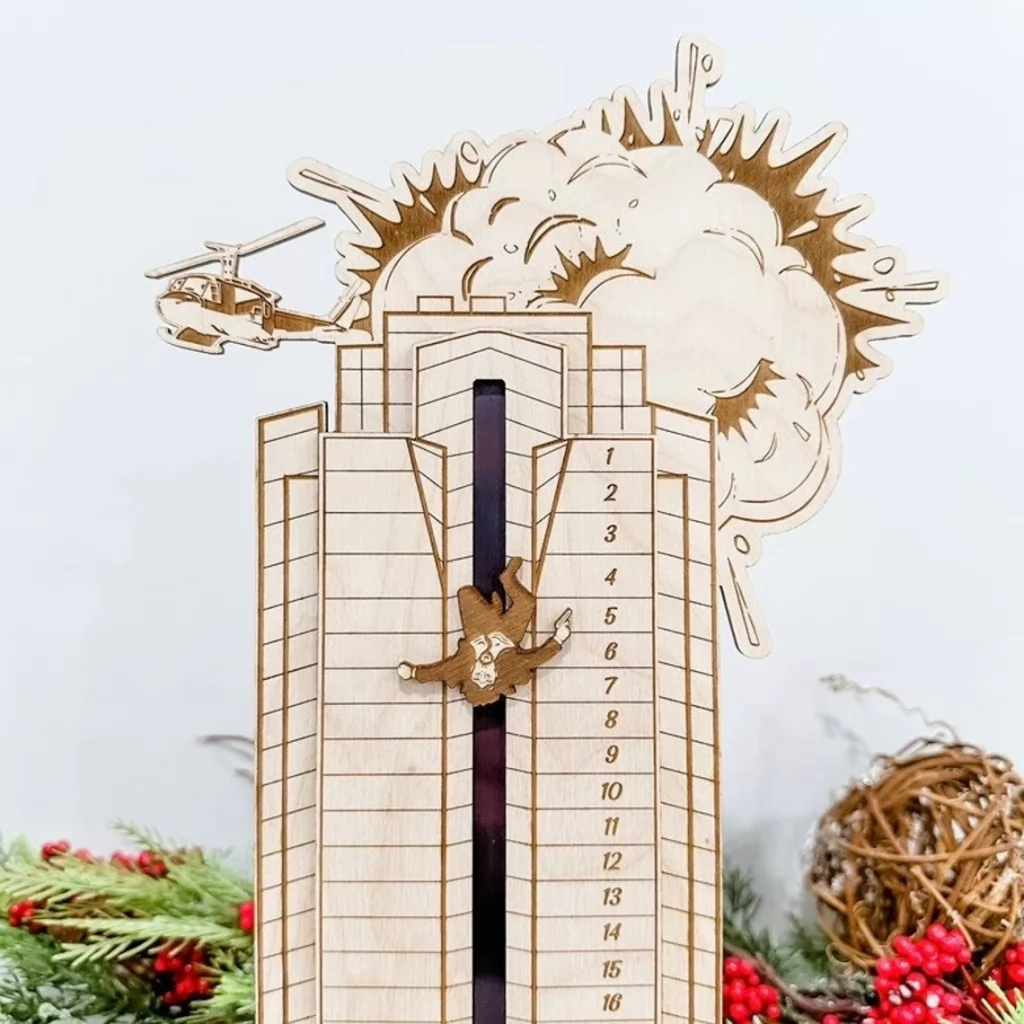 Die Hard Advent Calendar – It's not Christmas until Hans Gruber falls from the Nakatomi Plaza! As each day in December passes, you can watch Hans plummet to his death. The perfect reusable advent calendar for that die-hard Die Hard fan! Yipee Kay Yay MF'er!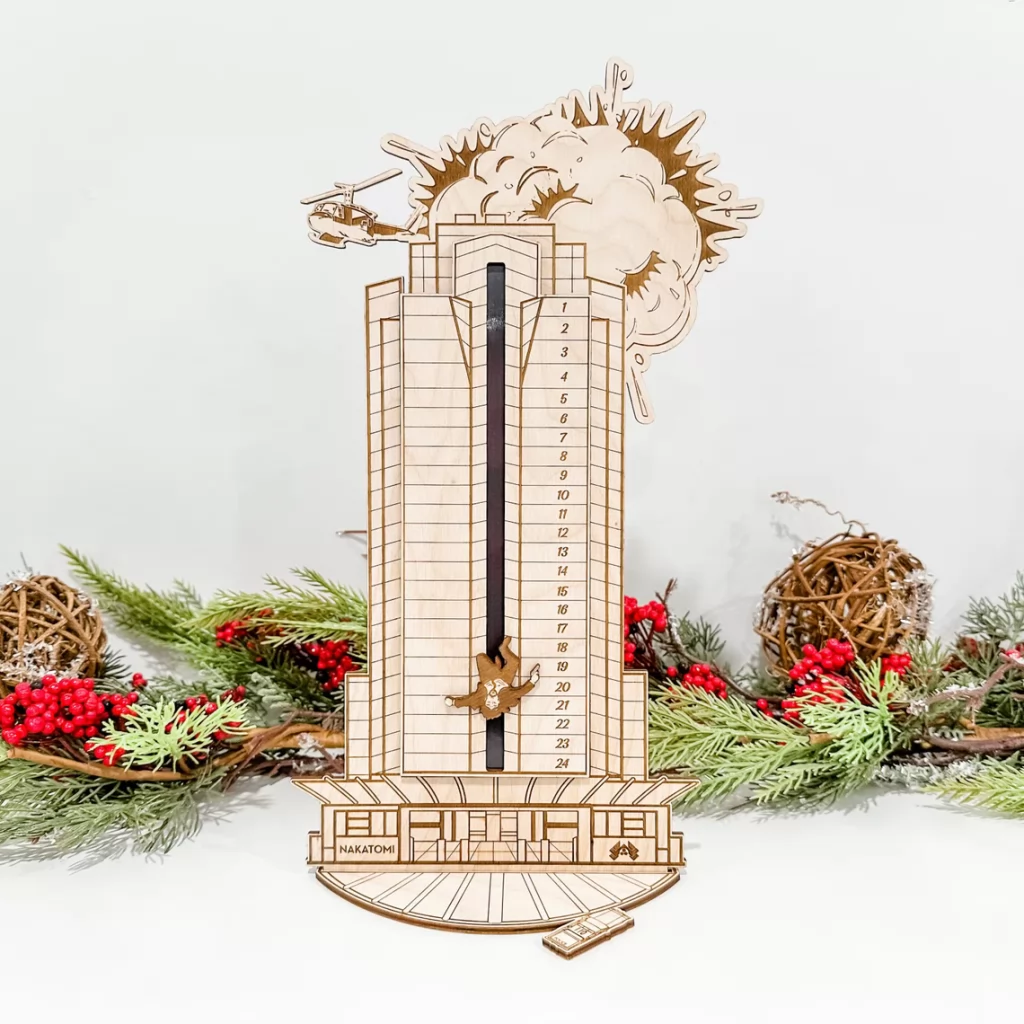 Fun fact, the crew dropped Alan Rickman on the count of one instead of three. With a fear of heights, that look of sheer terror on his face is very real!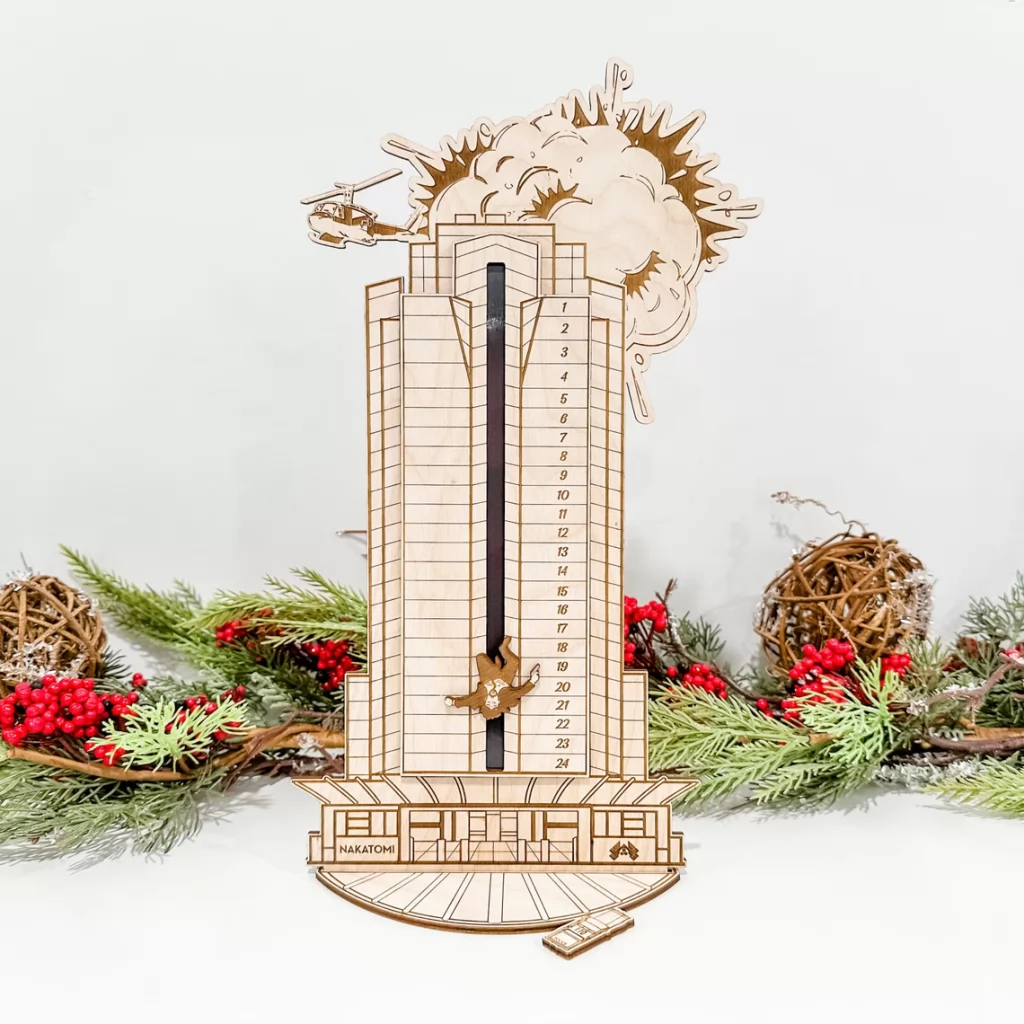 Item Description
1/8″ Natural Birch Wood
9×15″ approx.
Hans is magnetized
An easy assembly that requires no glue (3pcs)
Ships and stores flat!
Please remember that this is made of wood. There may be knots, blemishes, small crevices or a mix of grain, which adds to the charm and character of handmade wooden item