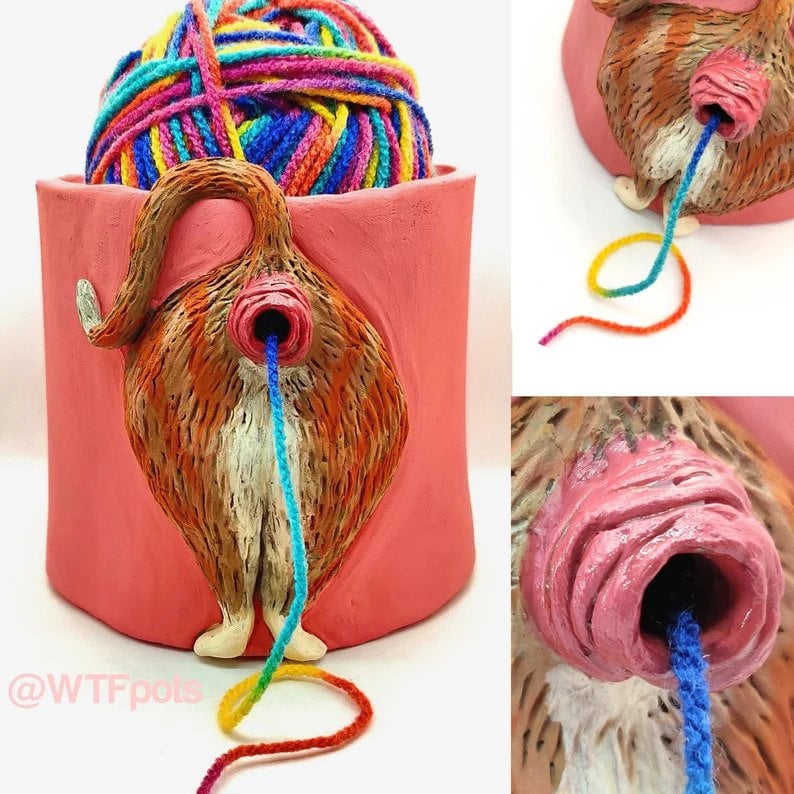 Cat Butt Yarn Pot – Everyone loves a cat butt, no idea why but there you go! Show your love for cars and knitting with this hilarious Cat Butt Yarn Pot!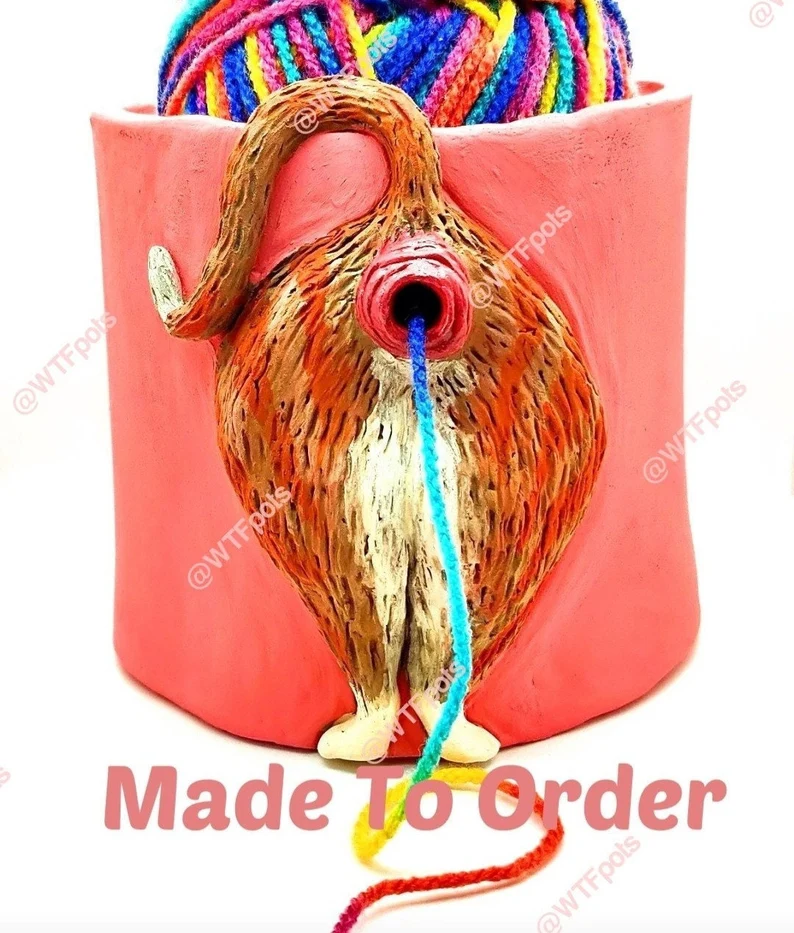 Diameter approximately Diameter 5 inches, Height 5 inches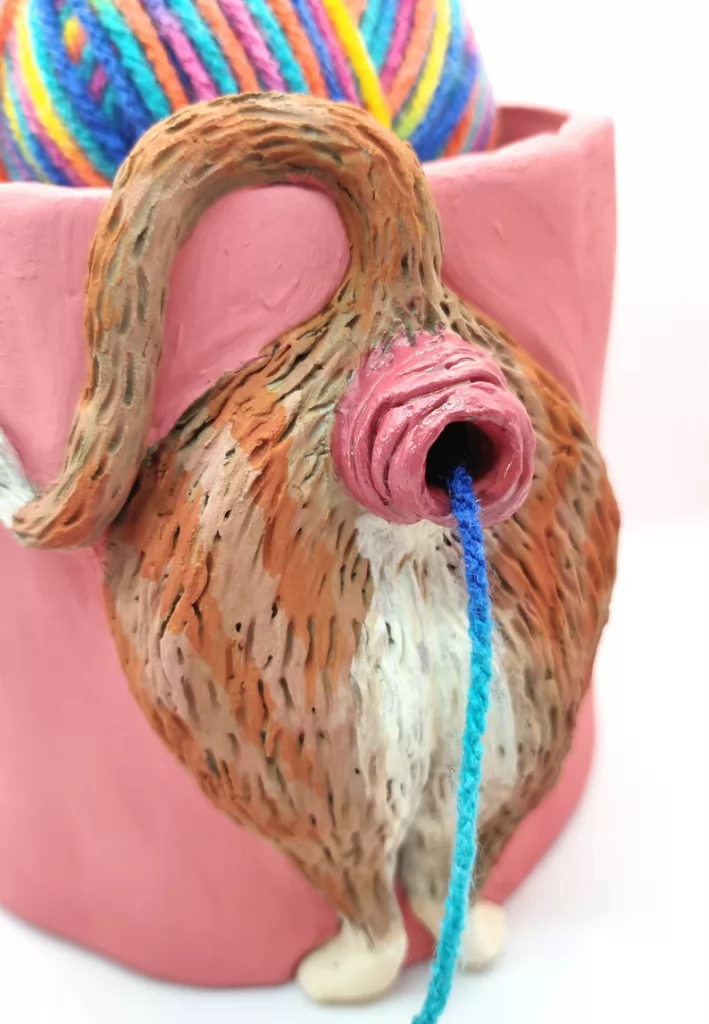 These pots are individually made using air drying clay (no mould casting) so there may be slight variations in pattern and size between each pot.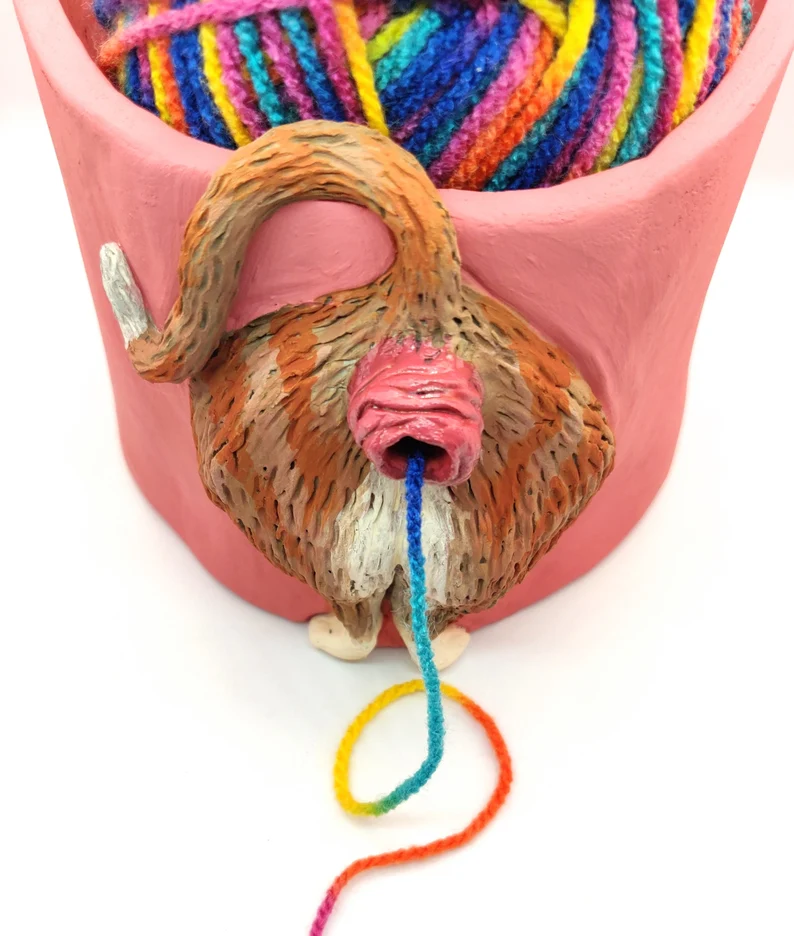 As each piece is handmade and not wheel thrown, the shape won't be perfectly round which gives it a nice handmade feel to it and character.