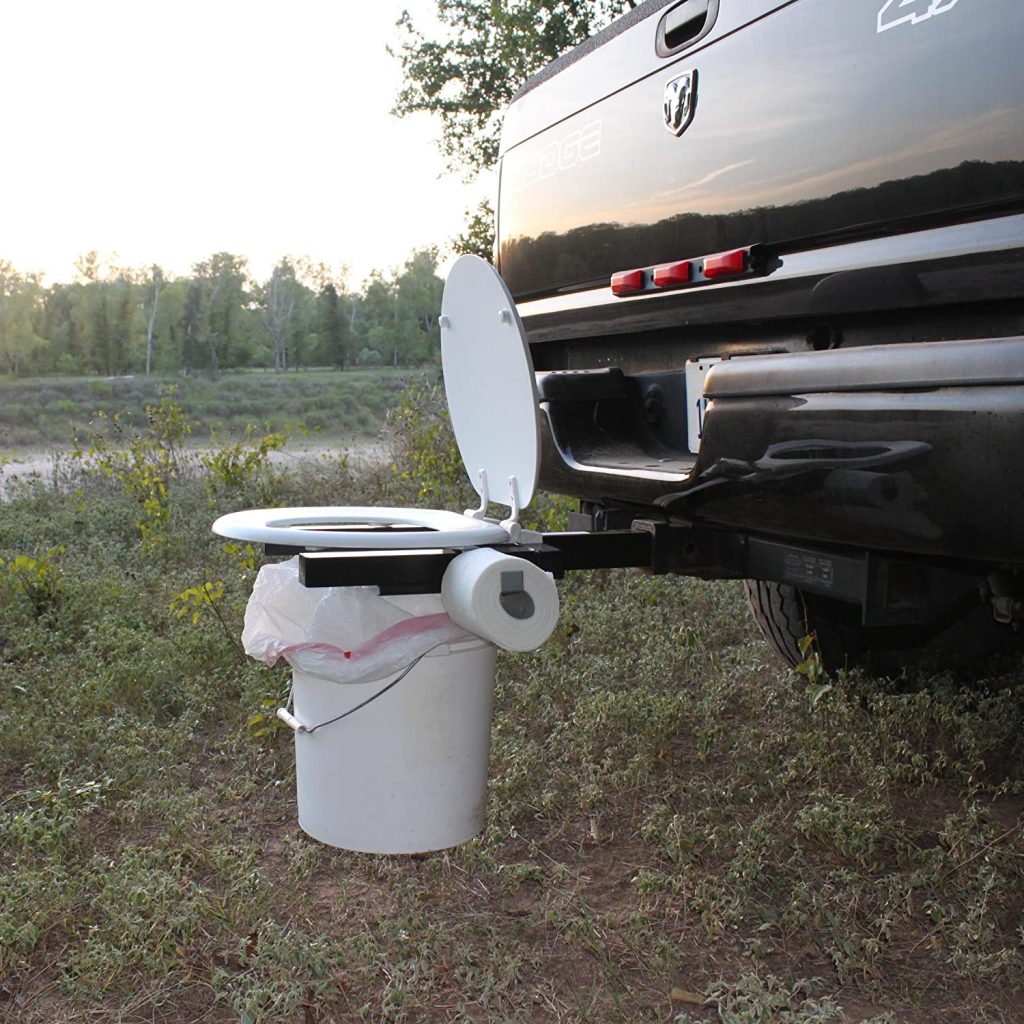 Bumper Dumper – The Original Bumper Dumper is the ultimate portable toilet!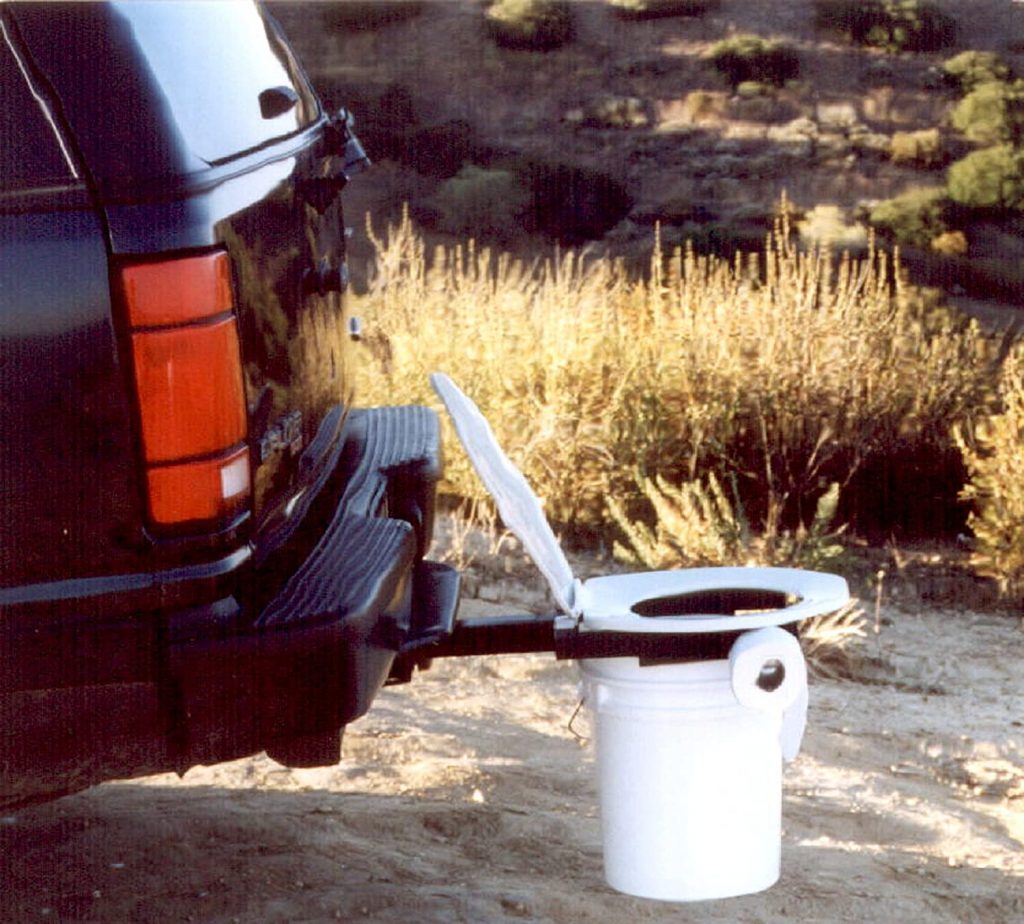 It's easy to store and set up. Unlike cheap imitations the steel powder coated frame can hold over 500 lbs and comes with a standard toilet seat. Just slide it into the 2×2 hitch receiver and you're ready to go.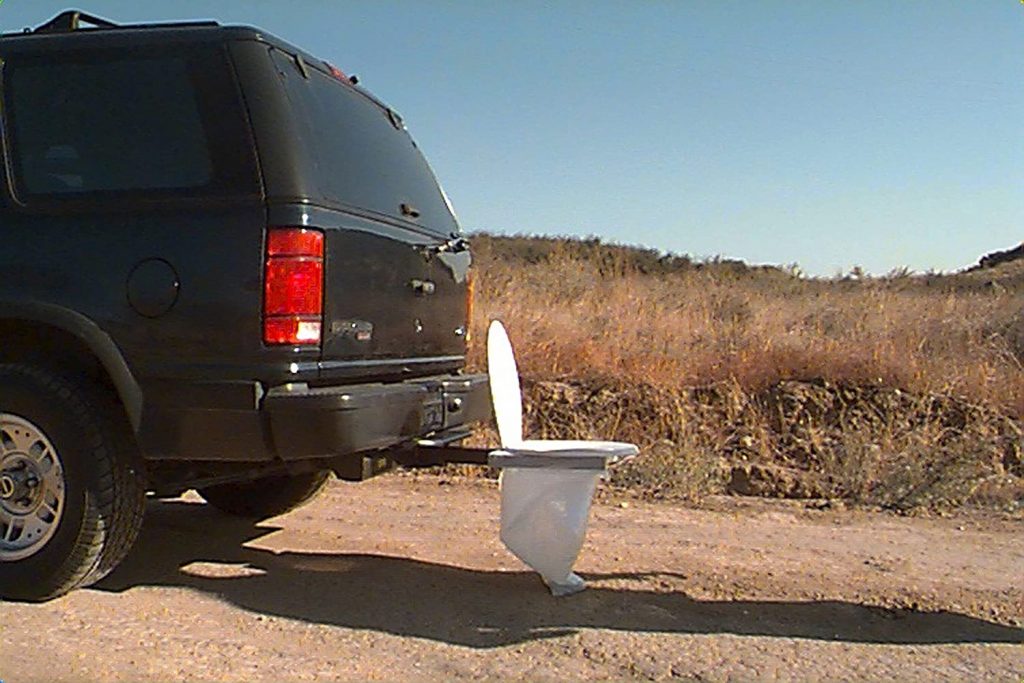 Frame can be covered with a kitchen trash liner bag or has channels for holding a 5 gallon bucket available at most hardware stores. It can also be used as a stand alone unit if mounted on a 5 gallon bucket. (Bucket or bags not included) .