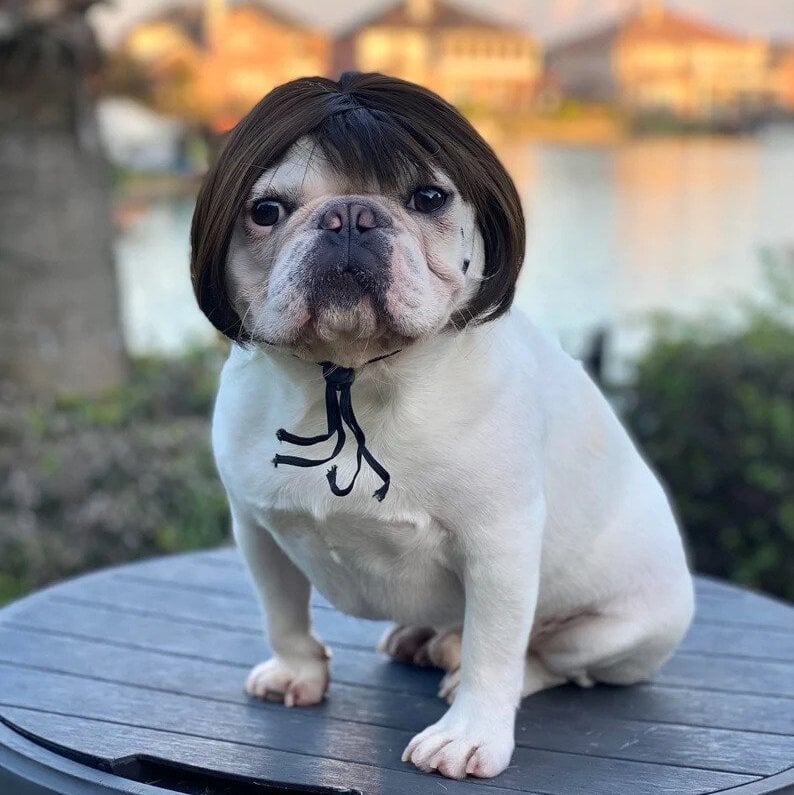 Wig For Pets – Make your pets stand out with this pet wig!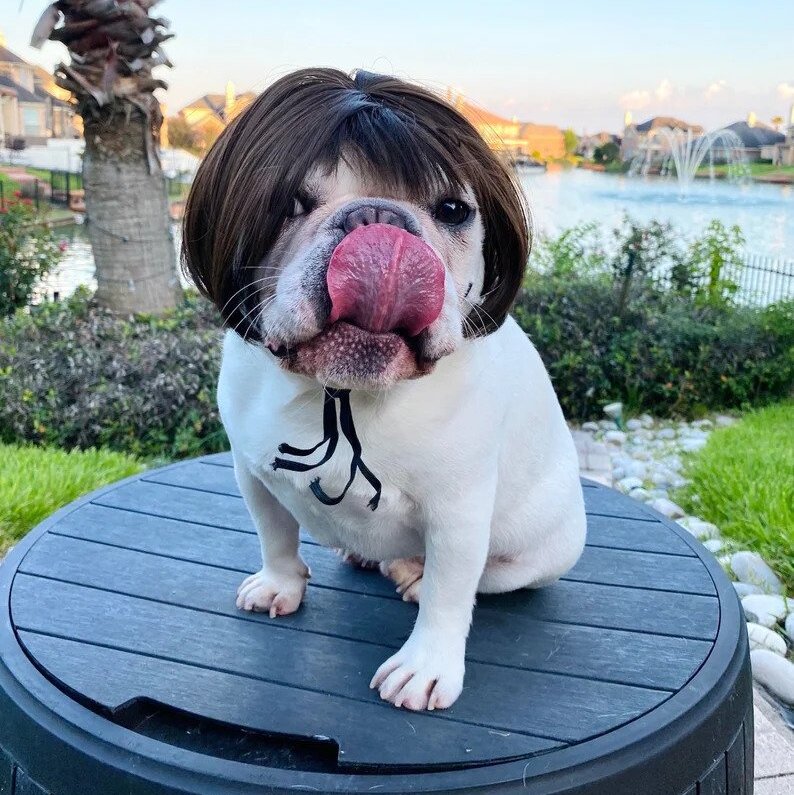 Absolutely cheap thrills! This will be the best eye-catcher costume. It is so simple to wear on.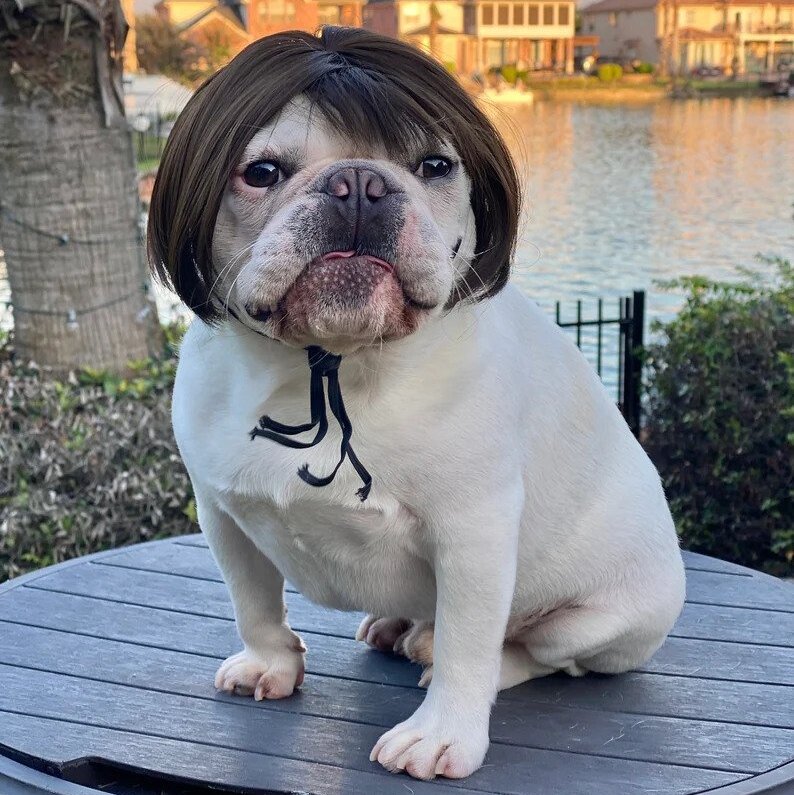 Whether you are looking for something fun for Halloween, Christmas, thanksgiving party, cosplay party, dog show, we are pretty sure this funny headband will grab a lot of attention …..because we tried on our Frenchie and it truly made people's day:)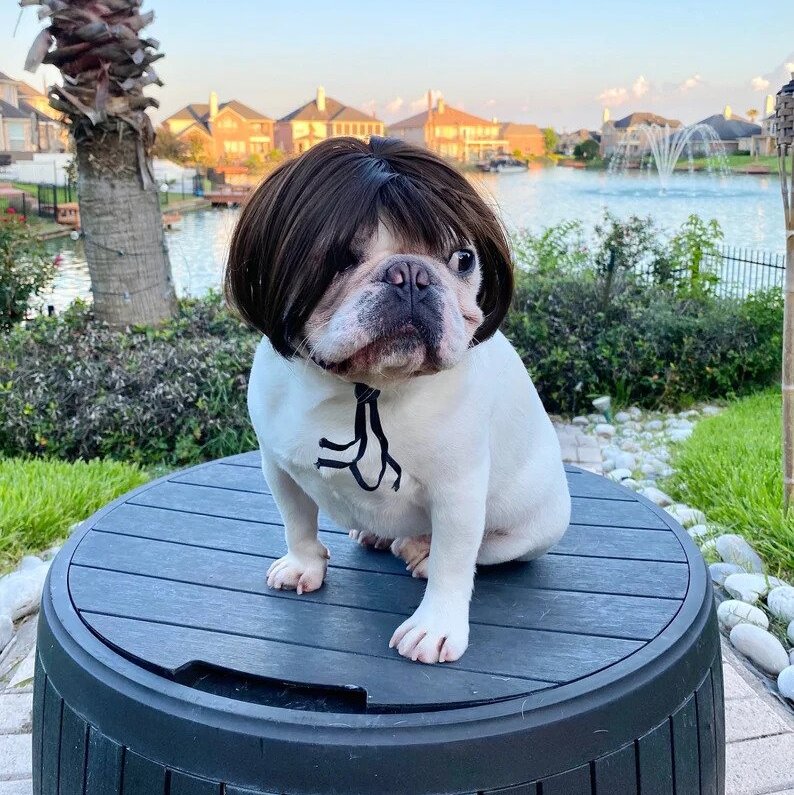 Perfect for greeting trick-or-treaters at the door or for a stroll around the neighborhood.