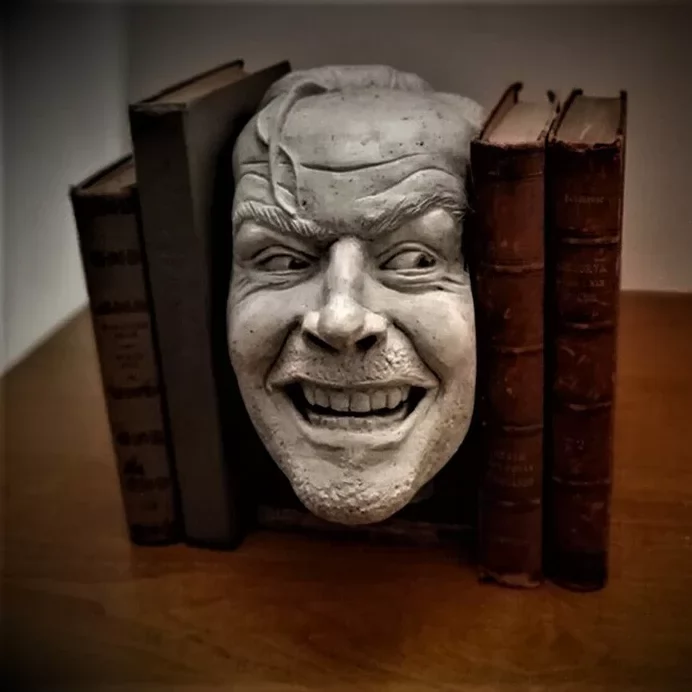 The Shining Bookend – In the famous scene from "The Shining", Jack peeps out of the bathroom door that he has just ripped up with a hatchet, saying Here's Johnny!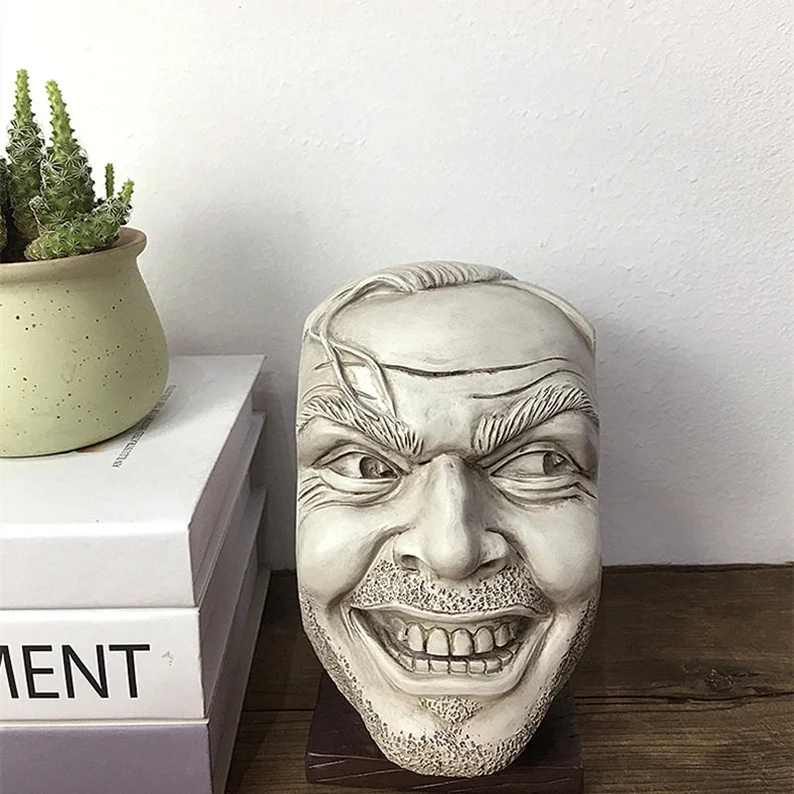 In your home, however, this particular resin sculpture will peek out among the books in your library, arousing great surprise in those who see it!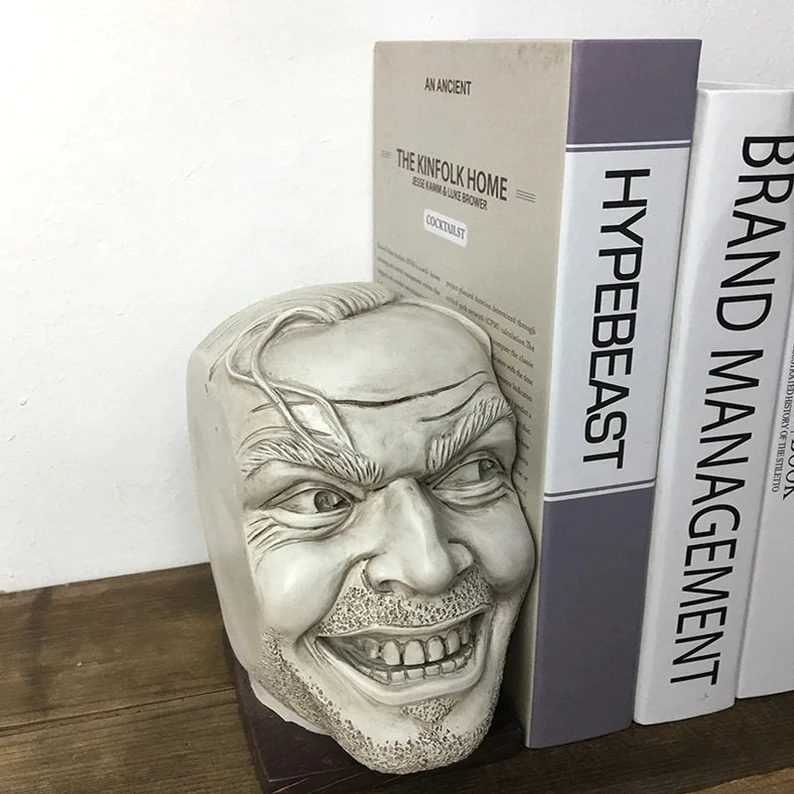 1.Made of high quality material, durable and long lasting.
2.Very, very creative as decoration in a bookshelf. The head is surprisingly heavy and looks sooooo realistic!!!
3.Fine workmanship, lifelike appearance.
4.Best housewarming gift choice for your friends or family.