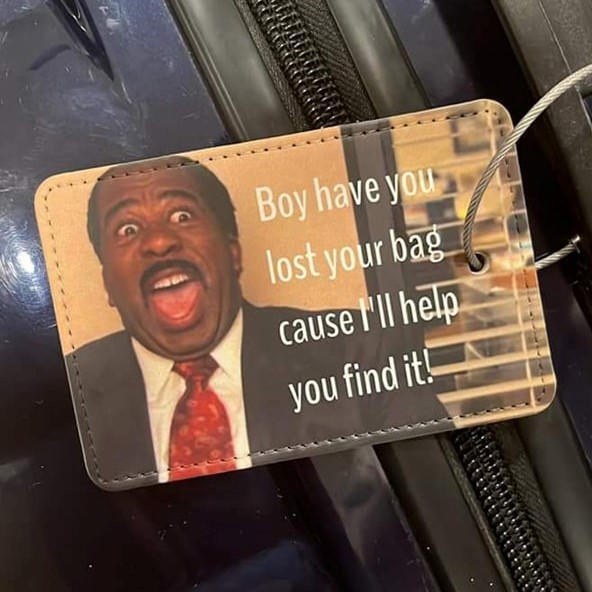 Introducing the Stanley Hudson "Boy, Have You Lost Your Bag?" Luggage Tag!
Are you a fan of The Office's legendary grump, Stanley Hudson? Well, now you can channel his iconic wit and sarcasm with our hilarious luggage tag. Whether you're a frequent traveler or just want to add some humor to your luggage, this tag is a must-have.
Our high-quality luggage tag features a bold design with Stanley's famous catchphrase, "Boy, Have You Lost Your Bag?" It's made from durable materials that can withstand the rigors of travel, ensuring your bag stands out from the crowd.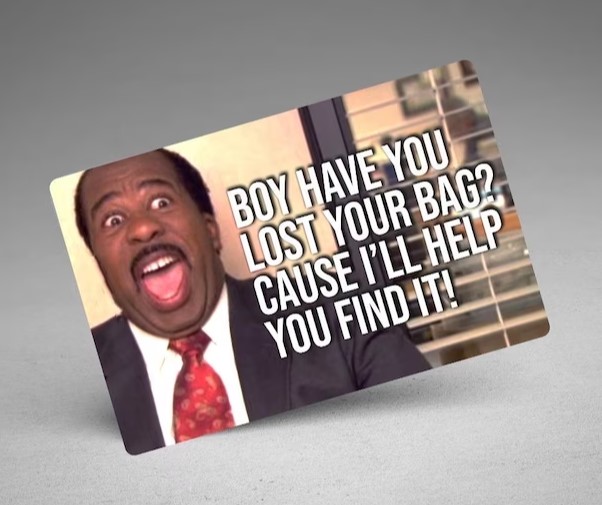 Not only will this luggage tag make it easier to spot your suitcase on the carousel, but it's also guaranteed to bring smiles, chuckles, and laughter wherever you go. Imagine the amusement of fellow travelers as they spot Stanley's witty remark attached to your bag.
But the fun doesn't end there! Use it as a conversation starter, a source of comedic relief during long airport waits, or even a prop for hilarious travel photos. The possibilities are endless when you have Stanley Hudson's humor by your side.
So, if you're ready to infuse your travels with a touch of Dunder Mifflin magic, don't miss out on the Stanley Hudson "Boy, Have You Lost Your Bag?" Luggage Tag. It's the perfect accessory for Office fans, comedy enthusiasts, and anyone who loves to turn life's little mishaps into laughter.
Get yours today and let Stanley Hudson be your witty travel companion! Don't forget to share your hilarious adventures with us using the tag #StanleysLostTag. Happy travels, and remember, boy, have you lost your laughter?