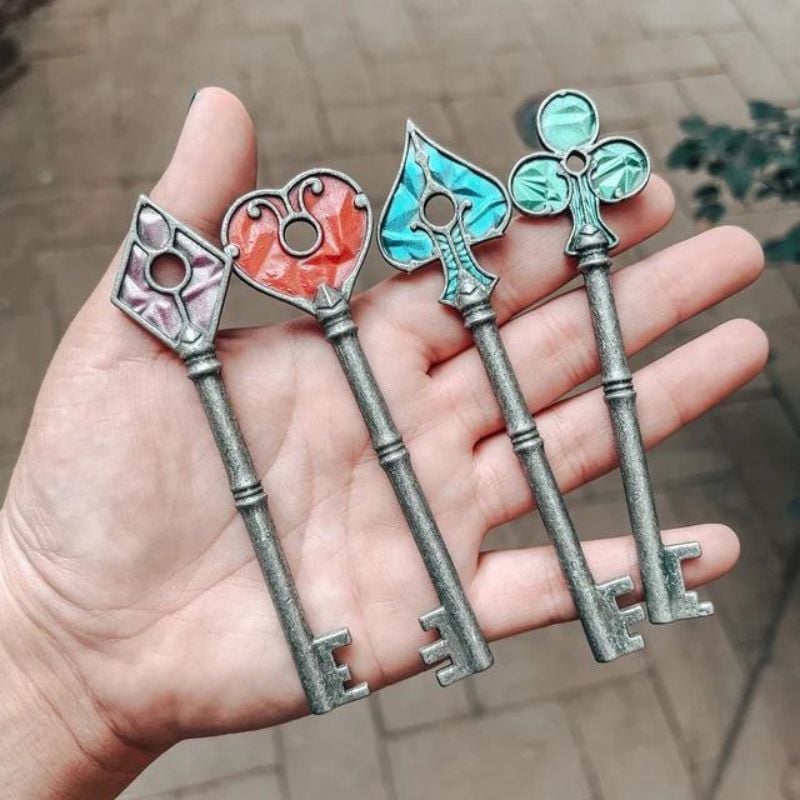 Resident Evil 2 Keys – Now you won't have to search through a dark, infested police station all by yourself. You can find all four Raccoon City Police Precinct Keys right here! These are 1:1 scale replicas of the keys seen in the new Resident Evil 2 video game. They are made from metal and custom plated for an aged appearance.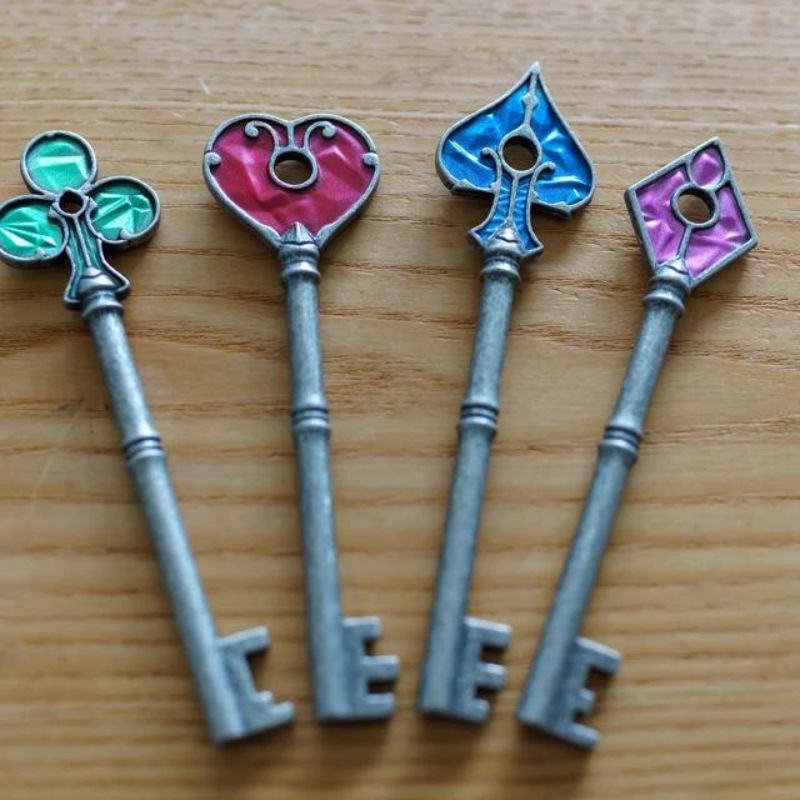 The keys measure 4.25-4.688 Inches (107-118mm) tall. Each key weighs in at about .8oz (23g).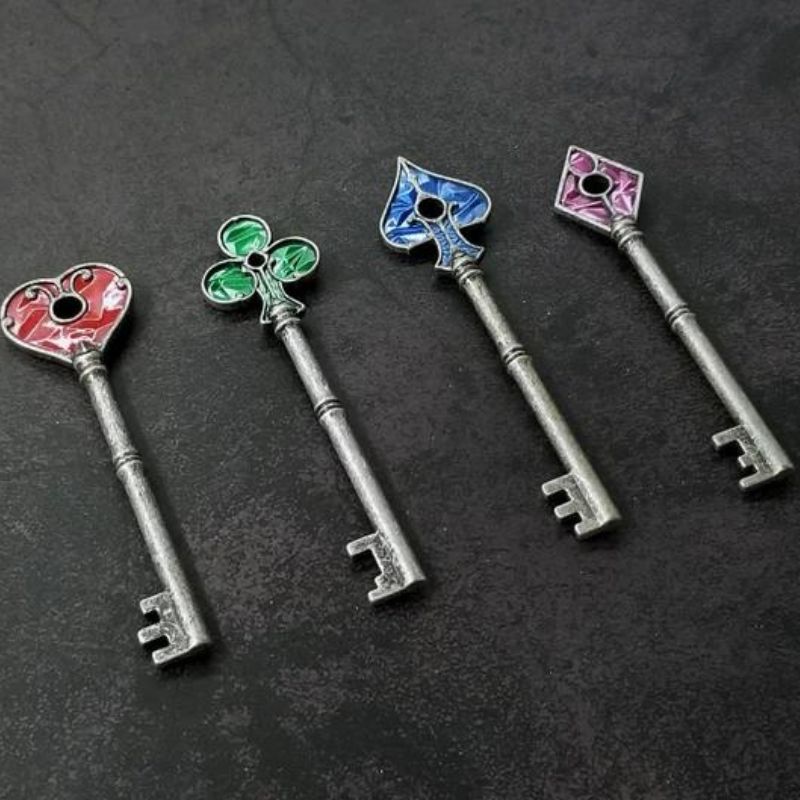 Two months after Resident Evil, most of Raccoon City citizens have been turned into zombies by a leak of Umbrella's T-Virus. At a gas station outside town, rookie police officer Leon S. Kennedy meets college student Claire Redfield, who is looking for her brother Chris. After being separated in Raccoon City, Leon and Claire agree to meet up at the Raccoon police department. The building is infested by zombies, and other monsters including the T-00, or "Tyrant", dispatched to hunt down and kill any survivors. The creatures and various obstacles prevent Leon and Claire from actually reuniting as they are forced to navigate through the police station, unravel the mystery, and escape Raccoon City.