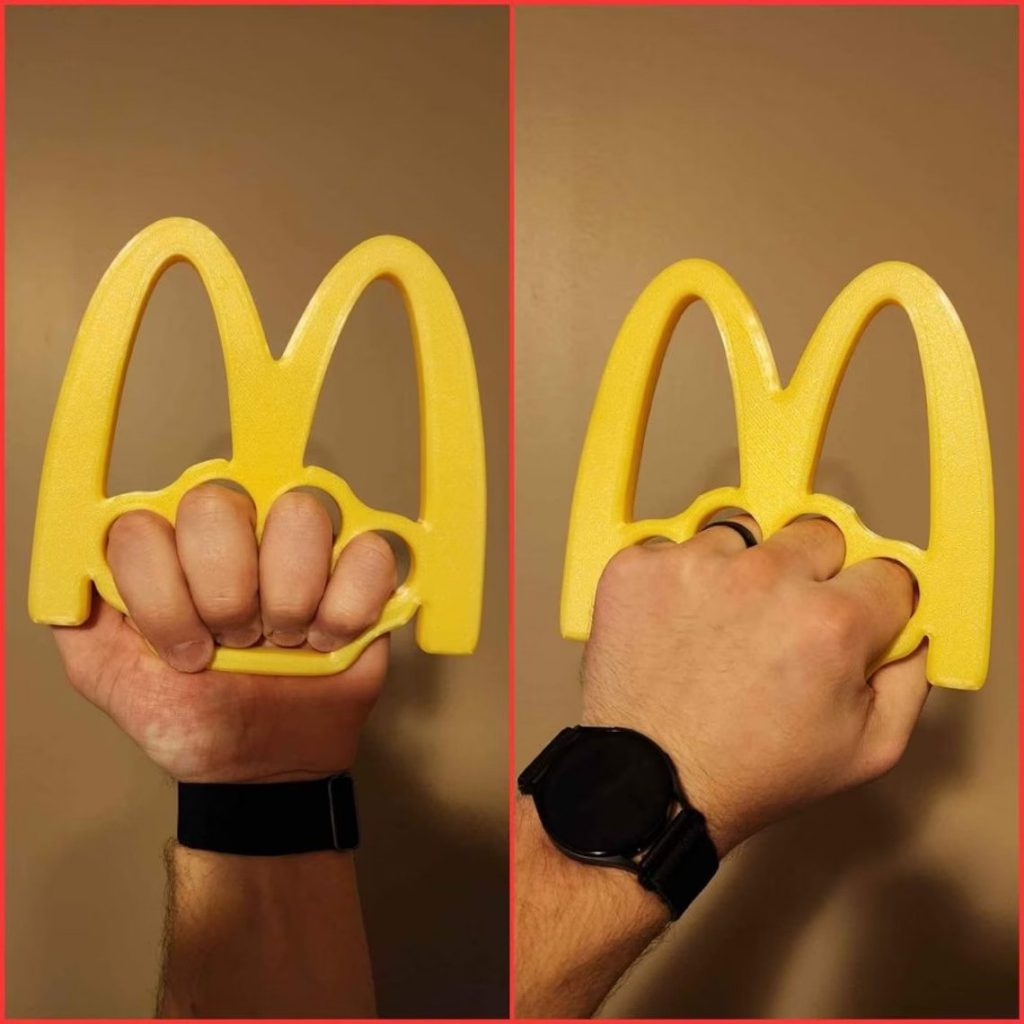 McKnuckle Duster – Introducing the McKnuckle Duster – the brass knuckles shaped like McDonald's. Because why settle for boring old brass knuckles when you can have a weapon that says, "I'm lovin' it!"?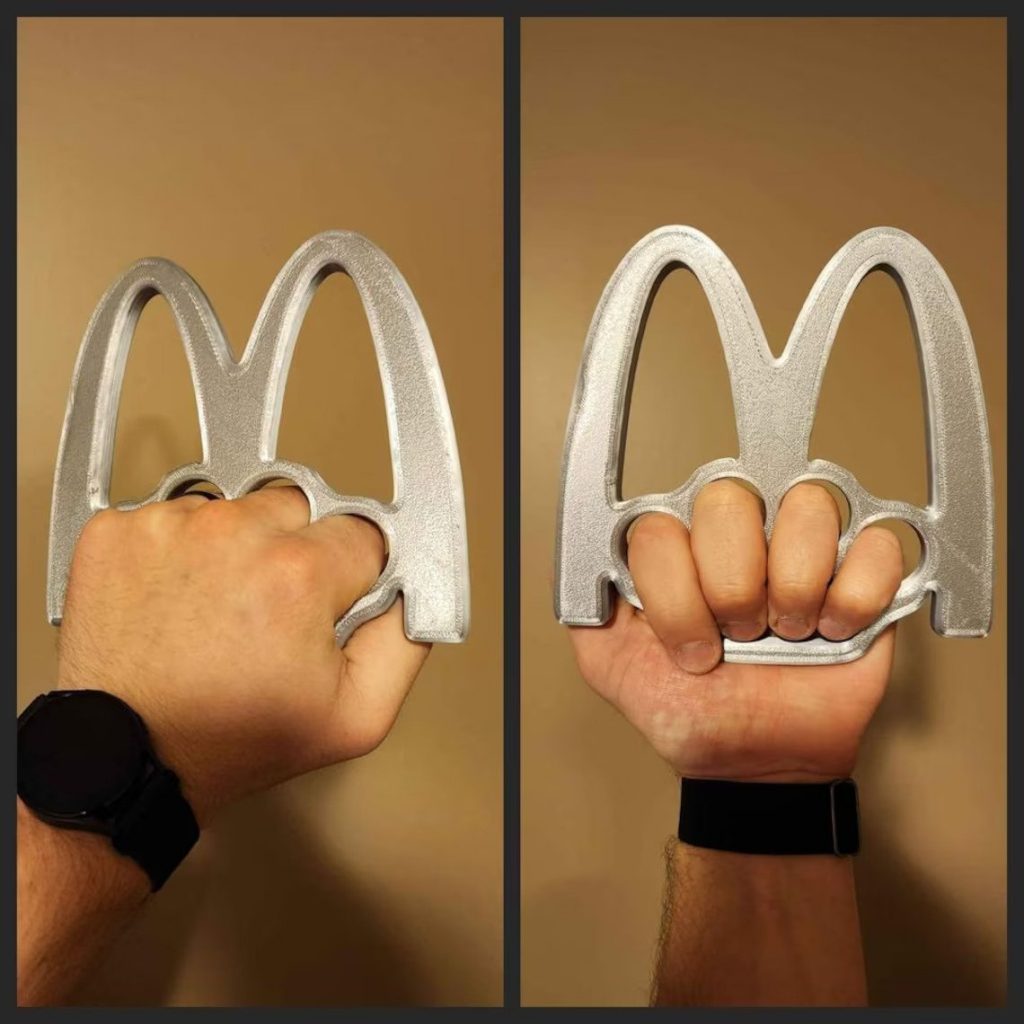 Protect yourself in style and show off your love for fast food. It's a conversation starter, a fashion statement, and a way to tell your attackers that you mean business – and that business is burgers and fries.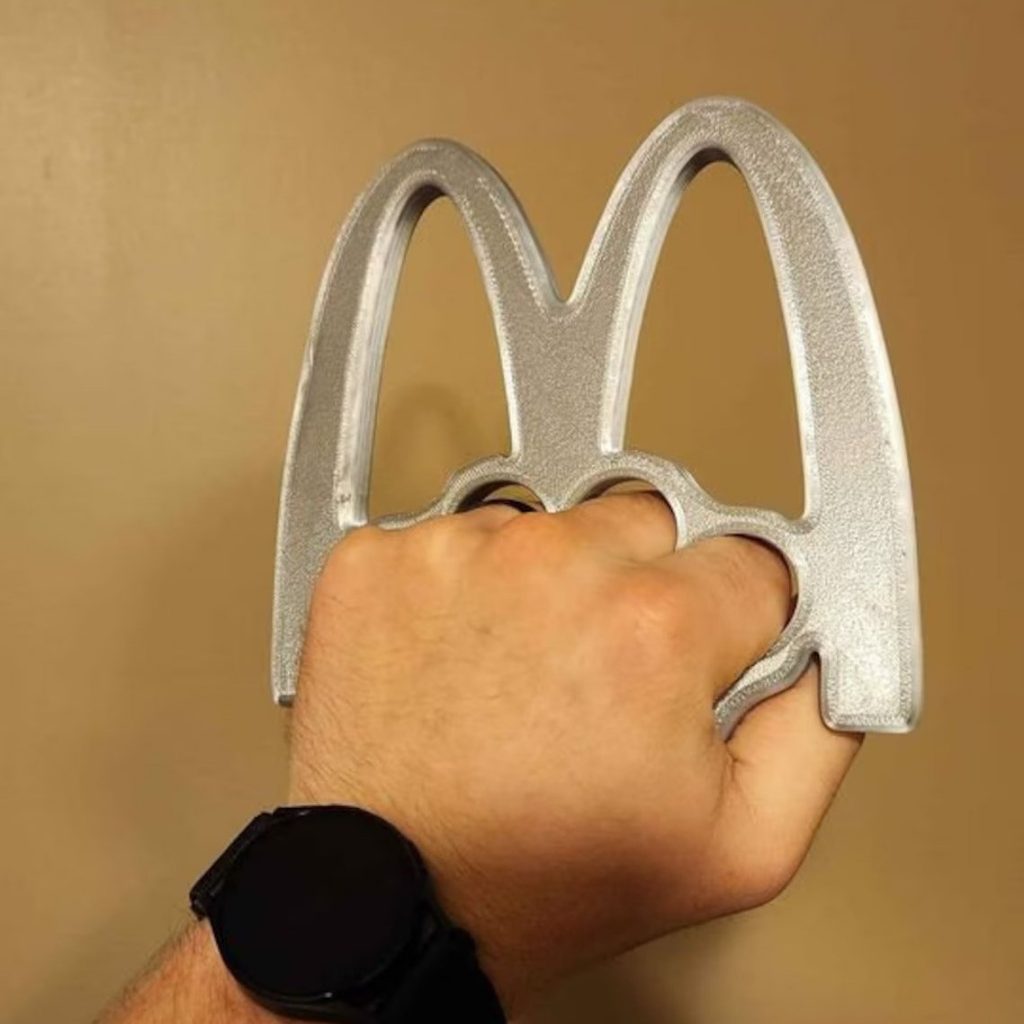 So join the ranks of stylish self-defenders everywhere and order your McKnuckle Duster today. Because when it comes to self-defense, you deserve a break today.