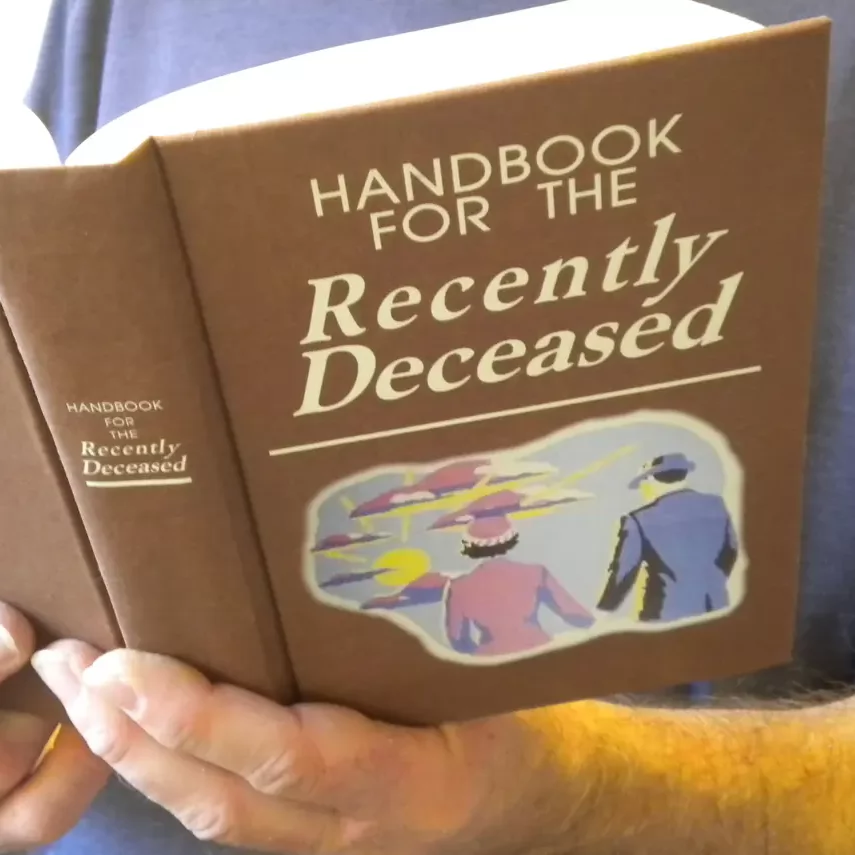 Handbook for the Recently Deceased – Celebrate your love of Beetlejuice with this Handbook for the Recently Deceased replica!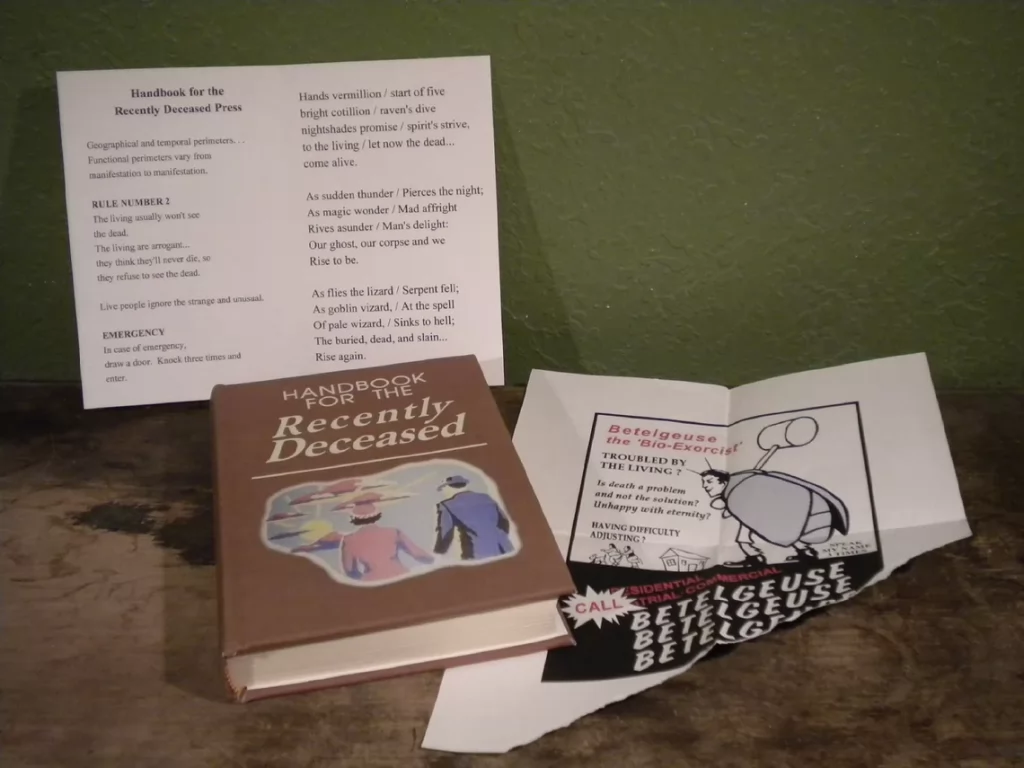 The Handbook for the Recently Deceased is a guidebook for spirits new to the afterlife. A copy appeared at the Maitland residence after they passed away.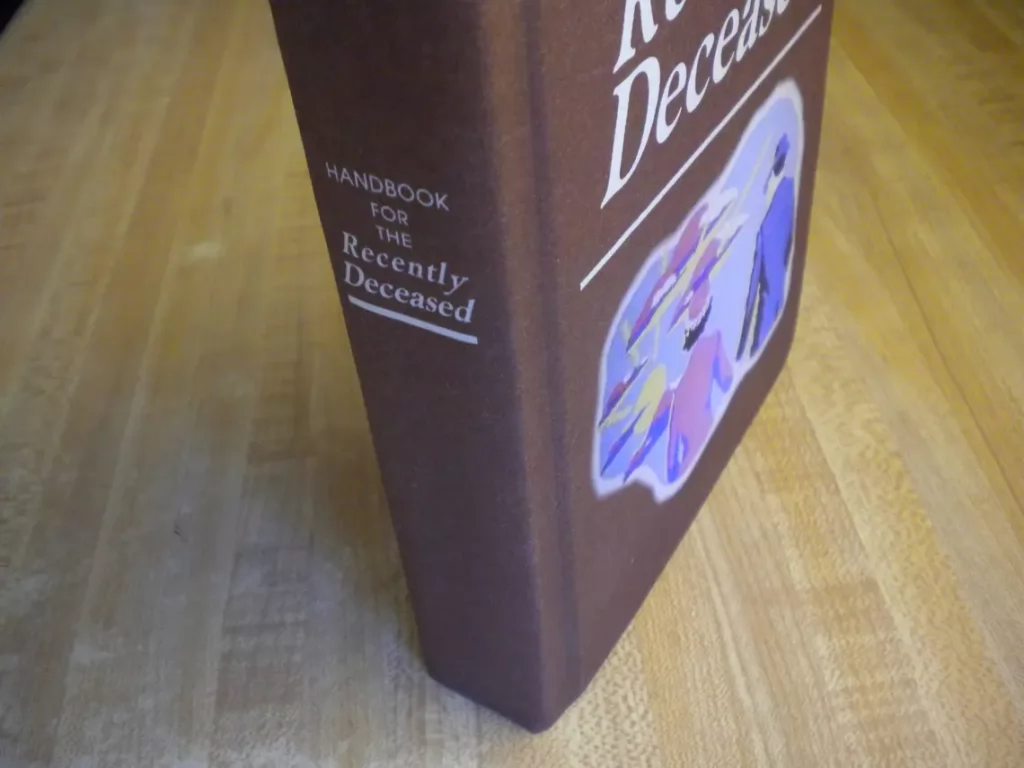 Instructions
In case of an emergency, draw a door and knock three times.
There is also instructions for a seance that really works on ghosts, but unless the living being reading it is smart enough to change a car tire (let alone notice what part of the incantation is better left out) a side effect of it leads the summoned ghost(s) to exorcism, which is death for the dead! All that's needed is a personal object that the dead used in life, and to display them while using a chant that goes "Hands vermillion, start of five. Bright cotillion, raven's dive. Nightshade's promise, spirits strive. To the living let now the dead come alive"
There is an intermediate interface chapter on haunting, which is apparently easy to understand.