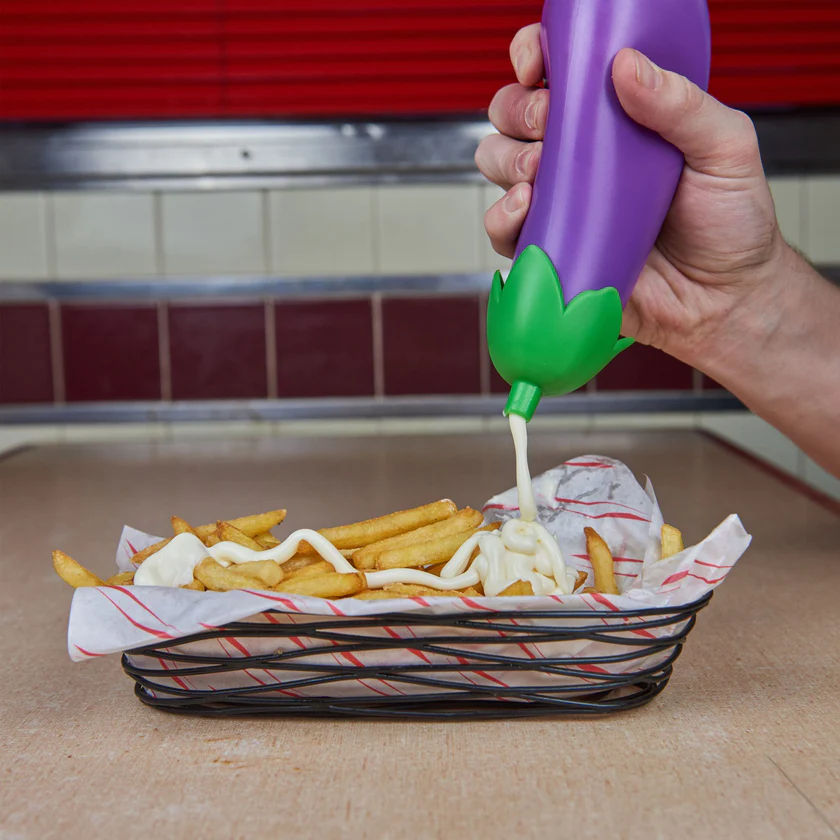 Eggplant Sauce Bottle – Do you love eggplants and emojis? Well, now you can combine your two passions with the Eggplant Sauce Bottle – the perfect addition to your kitchen decor.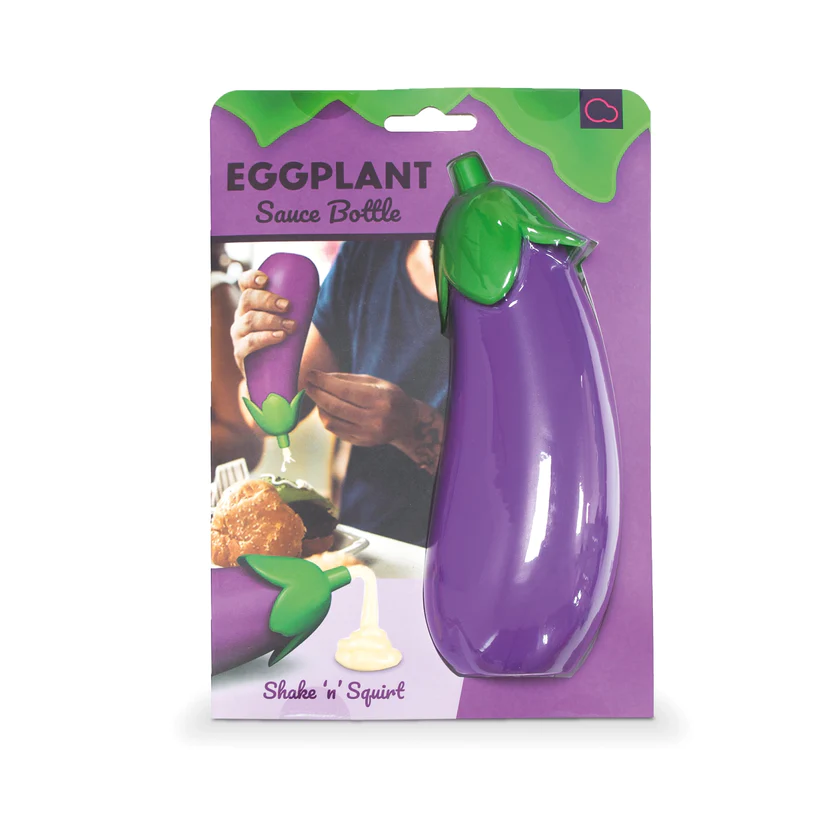 This hilarious bottle looks exactly like the eggplant emoji, and is sure to make all your friends laugh (and maybe even blush a little). But it's not just about the looks – this bottle is also a great way to store and dispense your favorite sauces and condiments.
Whether you're using it for ketchup, mustard, or even hot sauce, the Eggplant Sauce Bottle is the perfect way to add some fun and flair to your dining experience. Plus, it's easy to fill up and clean, so you won't have to worry about any messy spills or stains.
And let's be real, who doesn't love a good eggplant joke? The Eggplant Sauce Bottle is a great way to show off your sense of humor and add some playful vibes to your kitchen. It's the perfect accessory for any foodie who loves to keep things lighthearted and fun.
So, whether you're hosting a dinner party or just want to spice up your daily meals, the Eggplant Sauce Bottle is the perfect choice. It's practical, hilarious, and will make all your guests smile (and maybe even want to take a selfie with it). What more could you ask for?