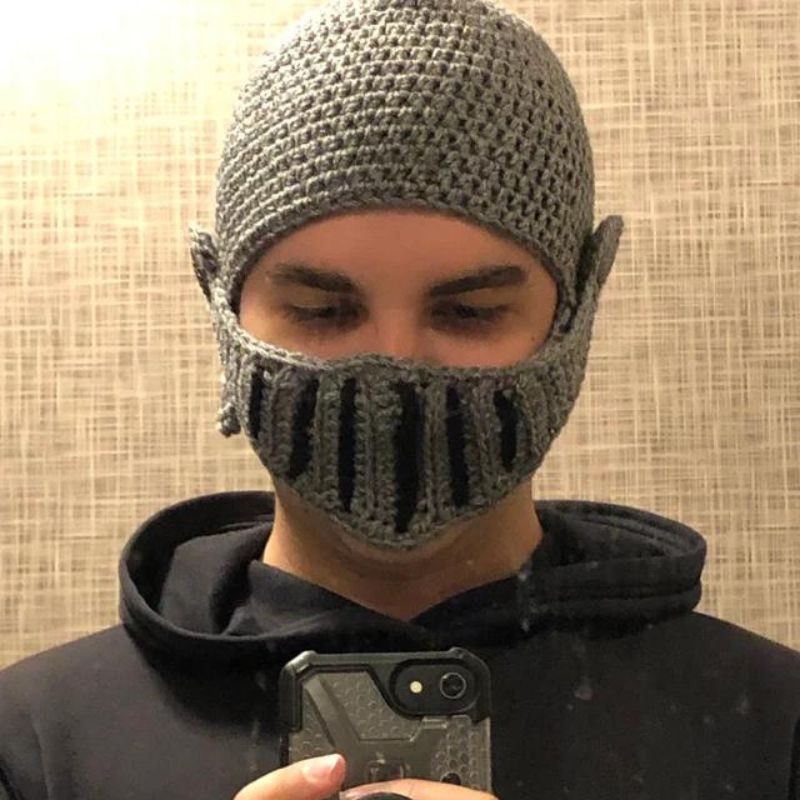 Crocheted Knight's Helmet – This hand-made Crocheted Knights Helmet is perfect for Halloween, Renaissance Fairs, or any costume party!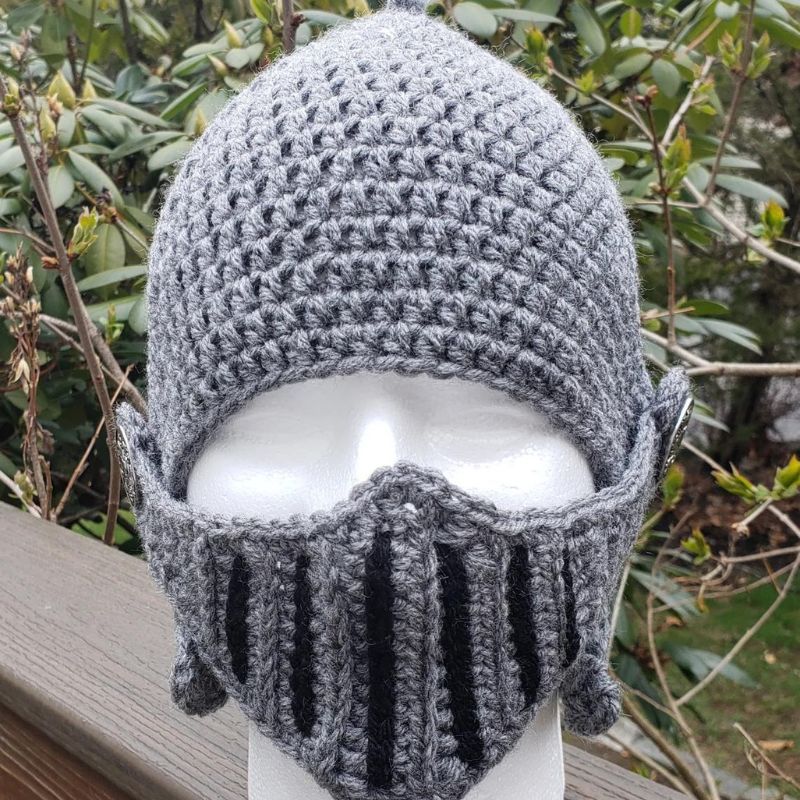 Our favorite feature is that the visor moves up and down to guard your face.
Perfect for sledding, tubing, boarding, skating, skiing, general chivalry, grocery shopping, dog walking…
It is also removable.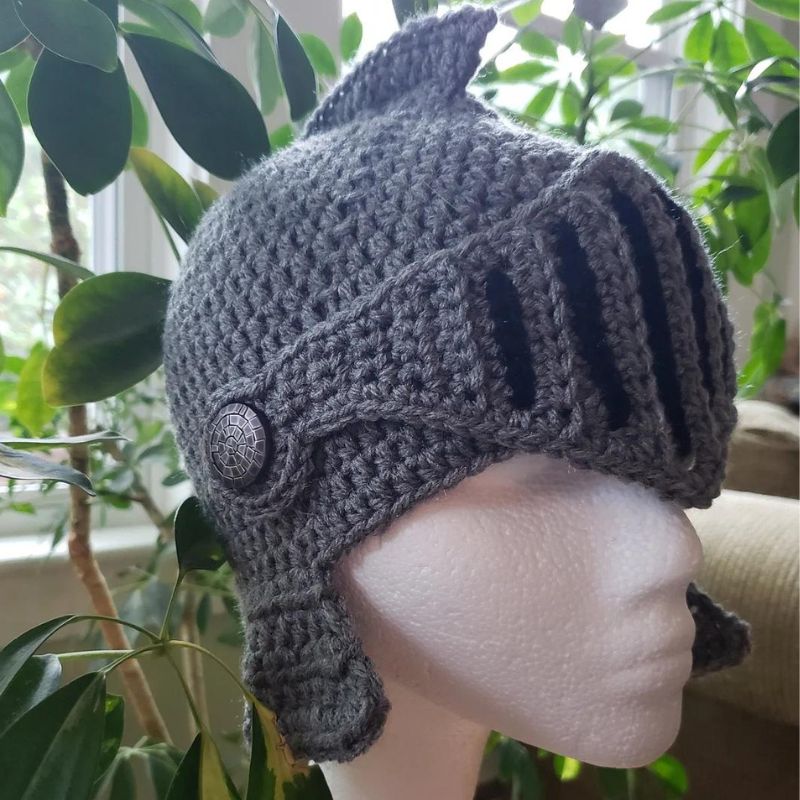 The maker of this crocheted helm always scouring the button ailses and button bins for the perfect buttons that will give them an authentic look. Lending to the air of a Knight in shining armor!
(They probably won't protect you from the plague, but slap a filter behind the viser and you won't be spitting on your opponents in battle🤣✌)