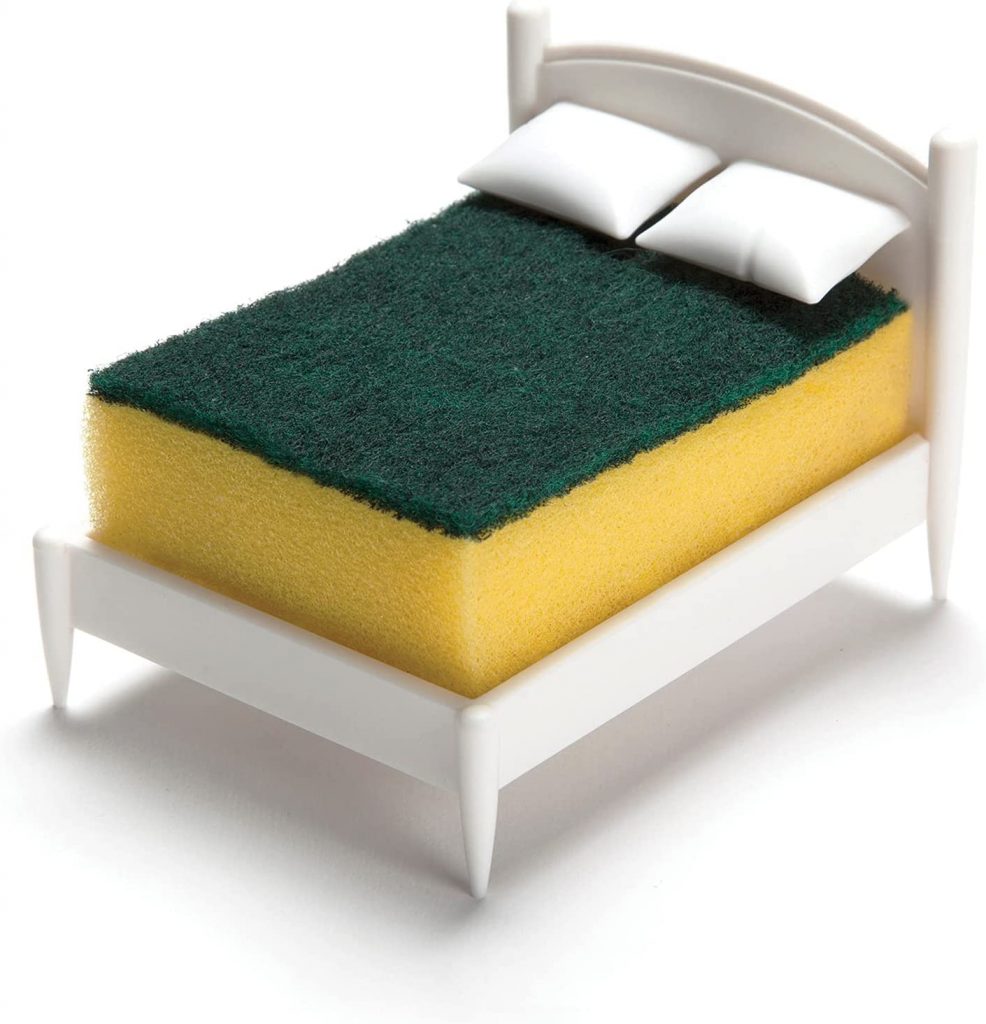 Clean Dreams Kitchen Sponge Holder – Once the dishes are clean and bright, lay your sponge in its bed and let it sleep tight. Design Awarded OTOTO Studio brings you Clean Dreams, a dish sponge holder for kitchen sink – so cozy, your scrubber goes lucid! Who says your sponge can't have a nice, comfy bed after working all day? These quirky gifts comes complete with two pillows for a snug tuck, which fits all standard brush sizes. It's fun, it's functional, it's what dreams are made of!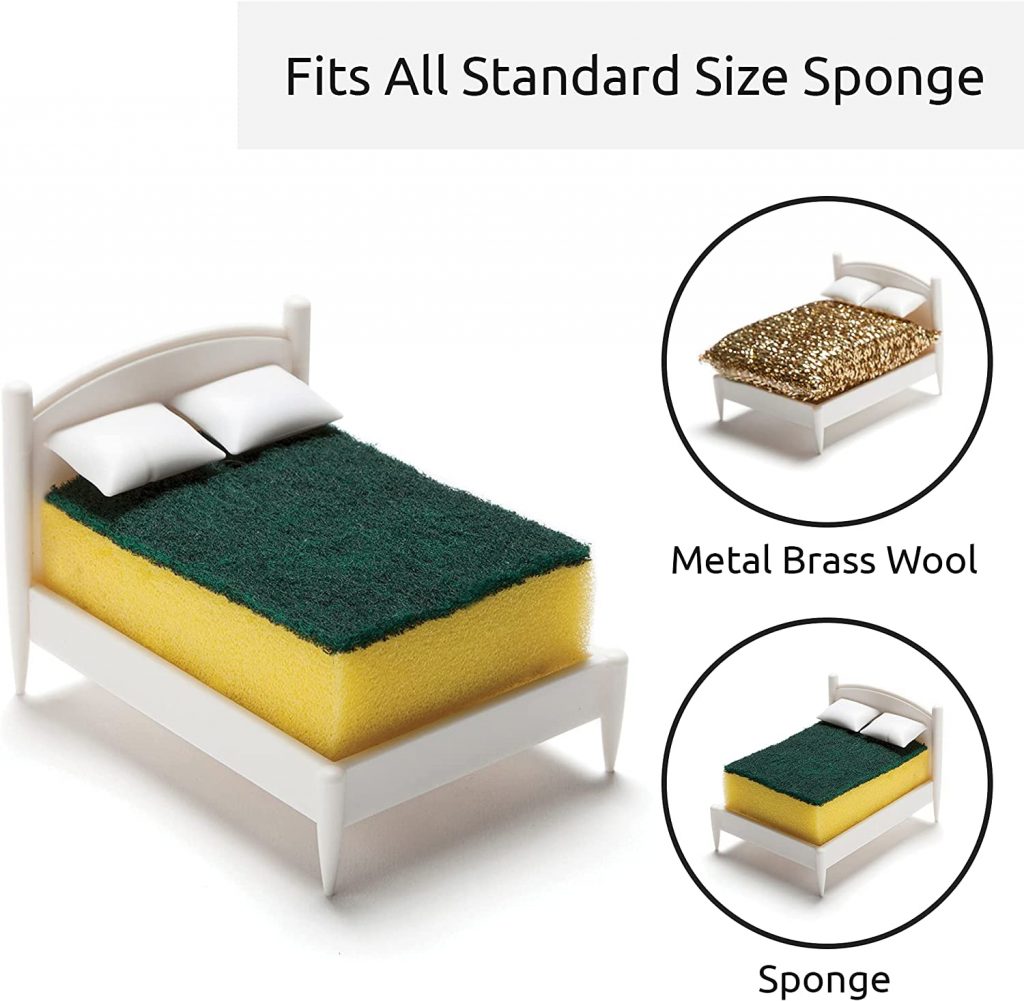 Looking for new home gift ideas or housewarming gifts? For something that's unique and useful, this kitchen sink sponge holder holds the key. If you're a fan of funny kitchen gadgets, this one of a kind item is a must-have. It's a cute present that will surely lighten up anyone's mood. Perfect for that friend with a knack for organizing or a family member who loves adorable home gizmos. It's quirky, it's perky, it's extraordinary!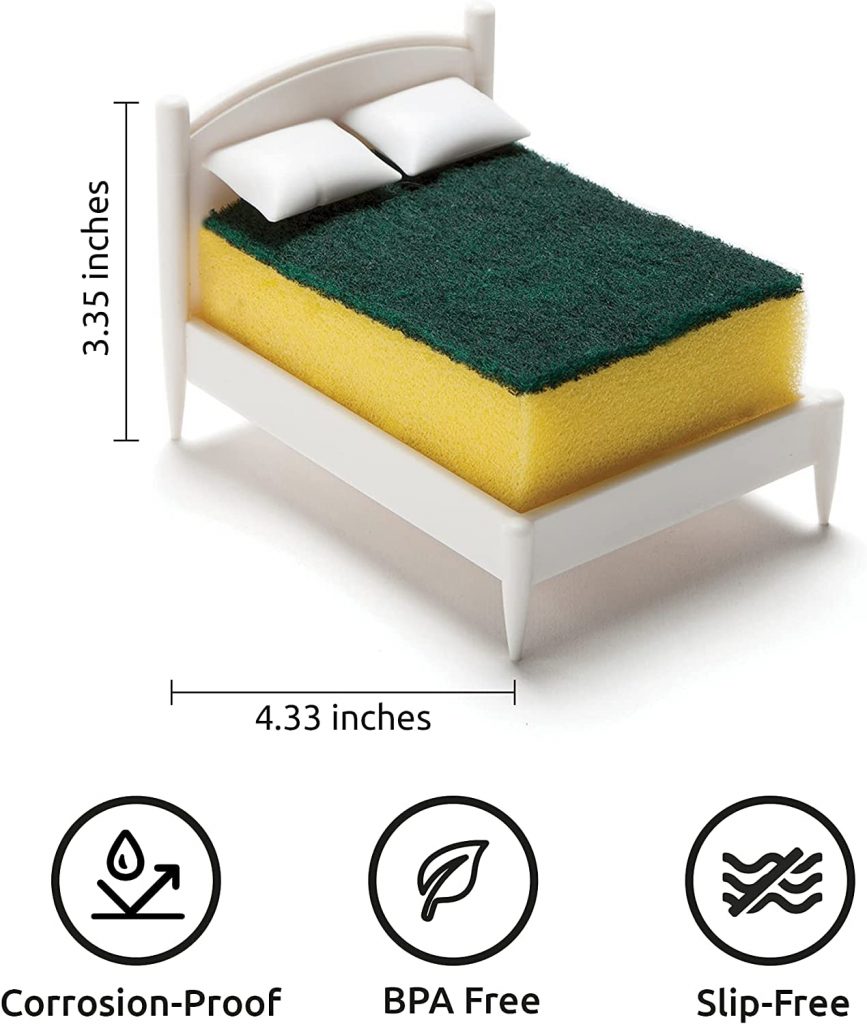 Huge baskets are out, teeny scrubby beds are in! This kitchen sponge holder for sink saves you space with its simple and minimalistic design. Place it beside the sink, behind the faucet, on your kitchen counter shelf, or even on your dish drying rack. Don't worry about drops of water accumulating. This sponge holder is intricately designed to drain the water and air-dry the sponge while it takes a good night's rest. Sweet dreams, scrubby!