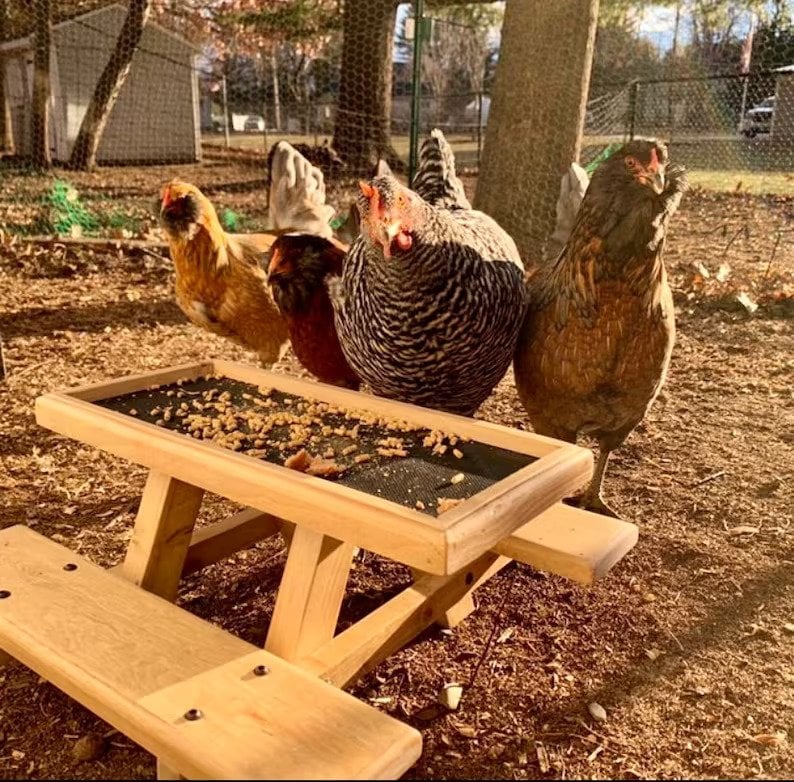 Chicknic Table – The real reason all the neighborhood chickens crossed the road, to dine on a handmade Chicknic table.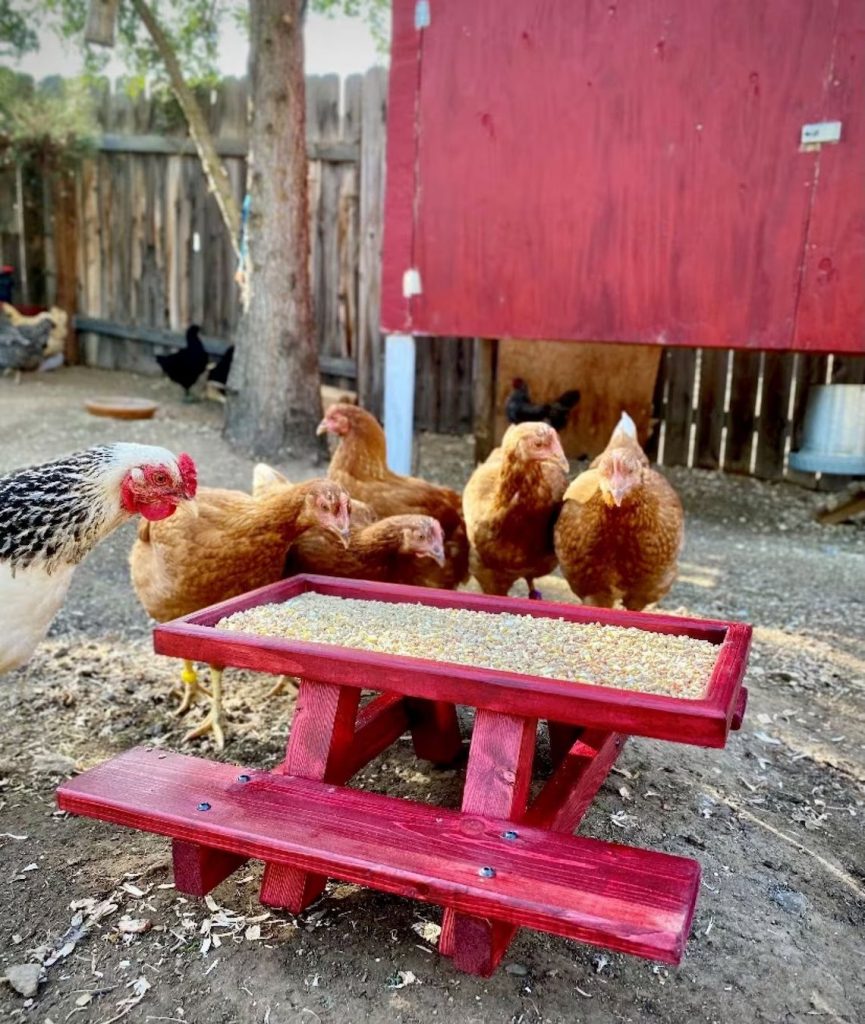 Hand crafted from high-quality, eco-friendly pine. Fully assembled and then shipped so they are ready for suppertime, right out of the box.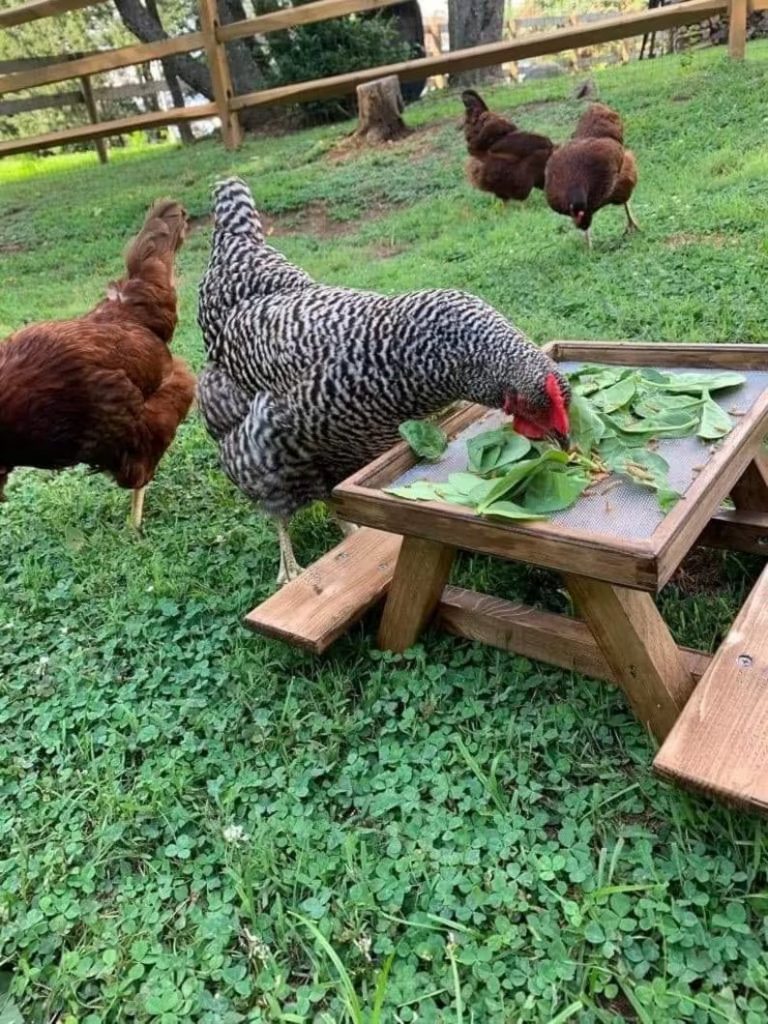 Custom drain holes prevent feed from getting soggy as well as a screen to prevent feed from dropping through and clogging the drain holes. They are the only shop that offers this unique touch.