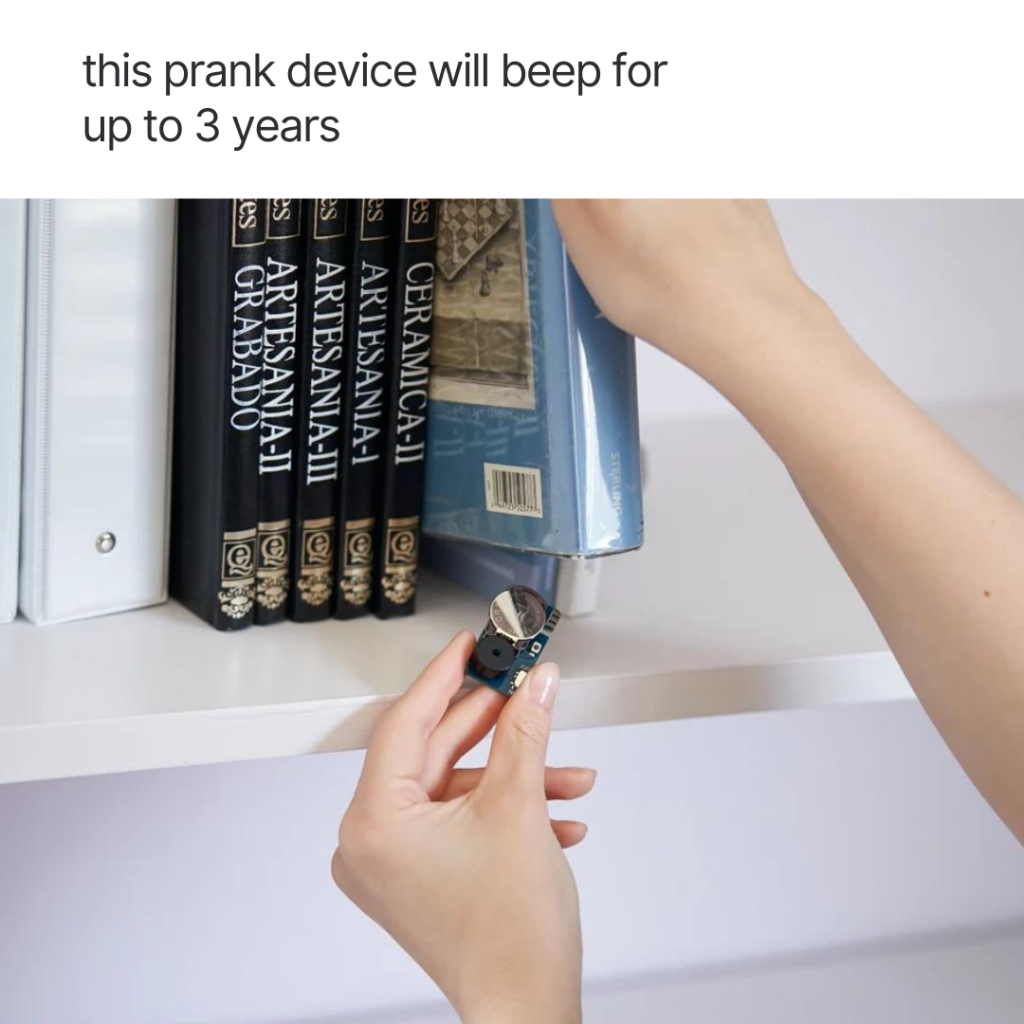 Annoying Beeping Device – This annoying beeping device is a prank device that beeps for up to 3 years!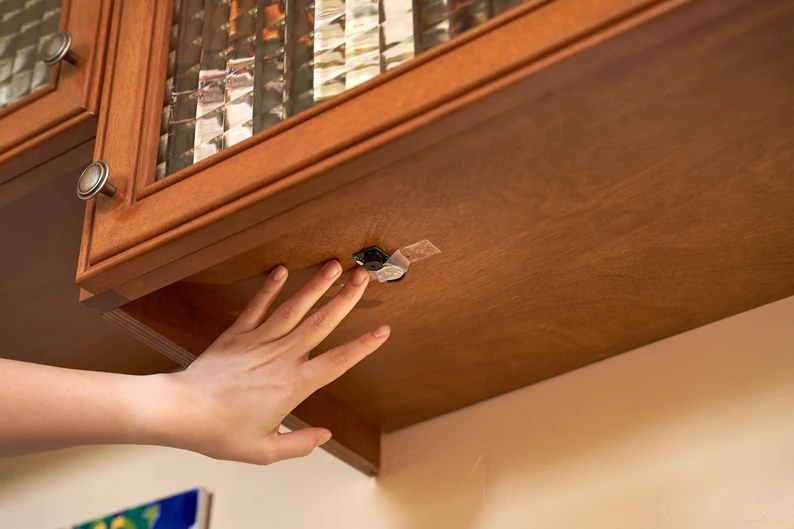 Attention- Annoying PCB will not be held responsible for insanity, divorce, complaints to HR, unnecessary fire alarm battery replacement, or children cleaning their rooms trying to find what's beeping.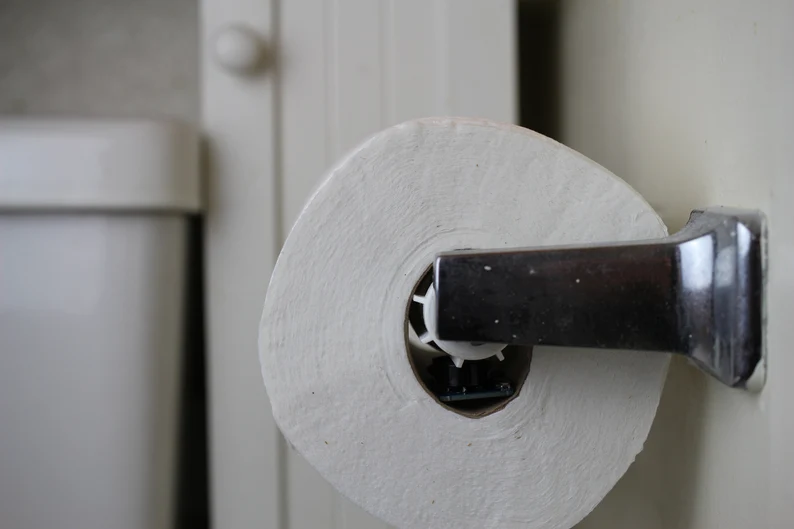 Ultimate Gag Gift! Annoying PCB beeps at random intervals of 5 to 60 minutes! What better way to convince your friend, relative, or a co-worker they've lost their mind?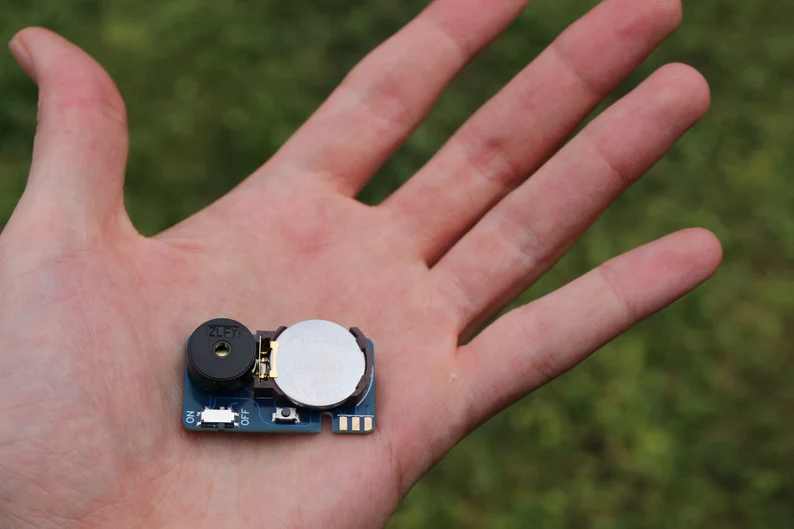 Battery Lasts 3 Years – With the included battery you won't have to worry about the fun ending too soon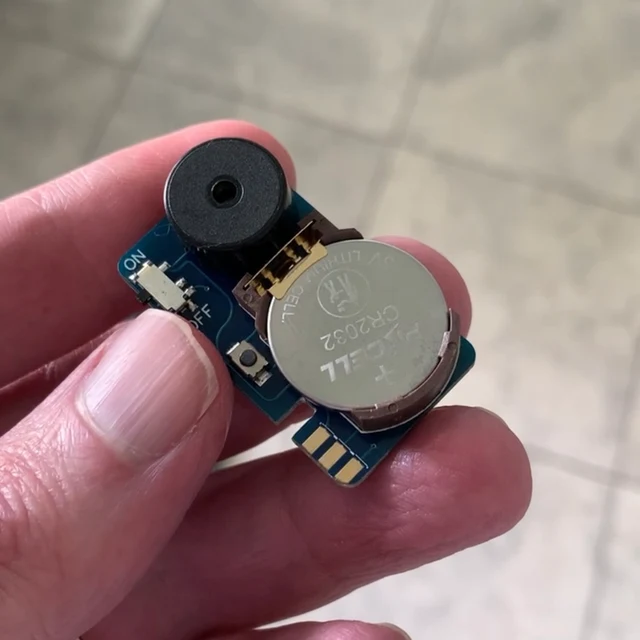 Super Small, Super Low Profile – Easily hides in cars, photo frames, bedroom nightstand, kitchen cabinets, or behind the TV.