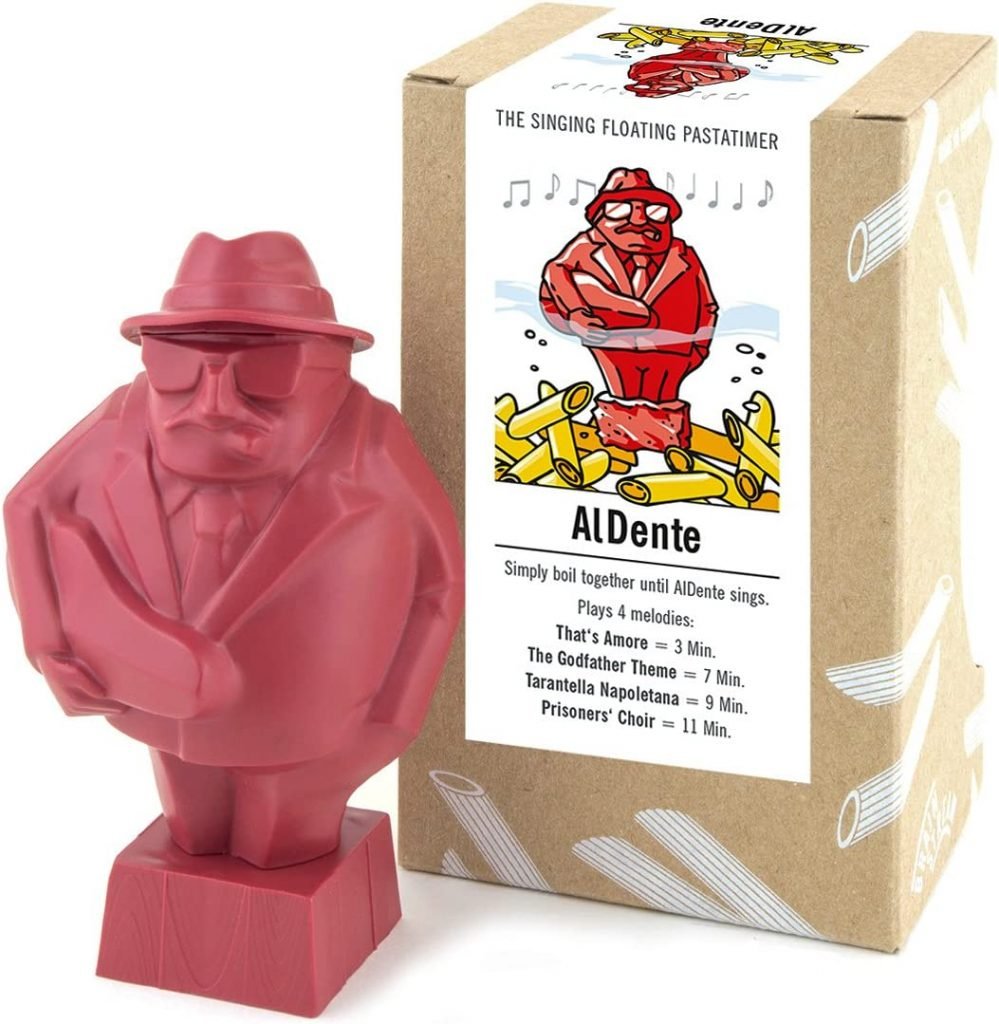 Al Dente – The Singing Floating Pasta Timer – Accessorize your kitchen with the Al Dente singing and floating pasta timer – a functional and humorous kitchen utensil that everyone loves!
How it works:
| | | | |
| --- | --- | --- | --- |
| Simply put Al Dente into the boiling water together with your pasta. | About 30 seconds after Al Dente has been placed into the water, a beep will sound, signalizing that the battery is still ok. | An integrated temperature sensor will activate a timer and a melody generator. | After three, seven, nine and eleven minutes, Al Dente will play opera arias, signalizing that the pasta is al dente. |
Songs
Usage notes:
Al Dente is dishwasher safe, but place it headfirst.
Do not use Al Dente with a microwave.
Do not use Al Dente with fresh pasta, unless you use fresh pasta with a minimum cooking time of seven minutes.
To silence the Al Dente, run it under cold water for 10 to 20 seconds, or by placing it in the refrigerator for a bit.