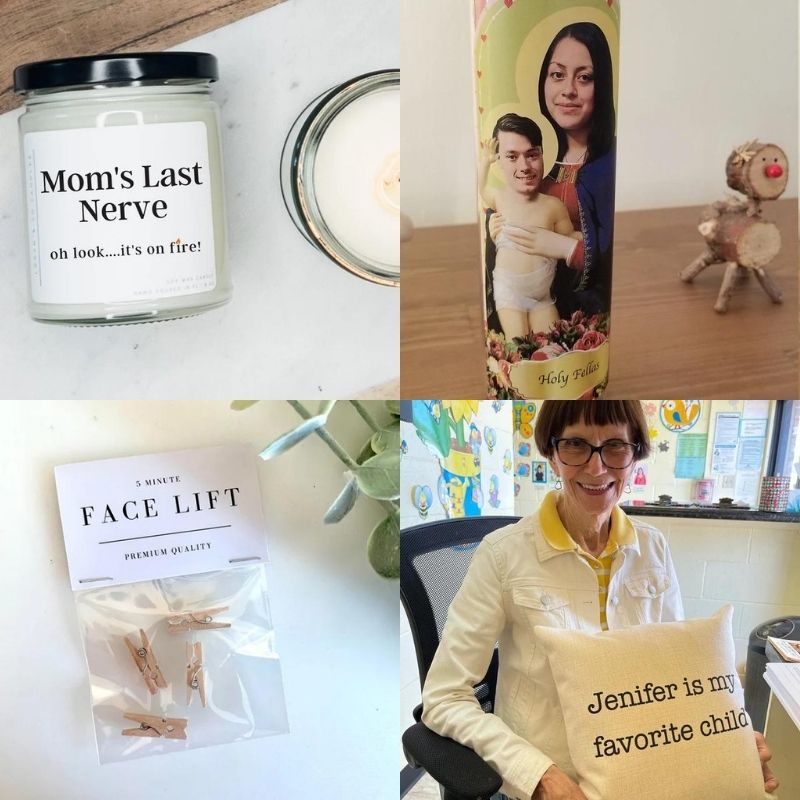 Mother's Day is near! Can't think of a great gift? We compiled the funniest products we found online with reviews to guarantee that moms will be happy
1. This Endless Mother's Day Card will keep on yelling 'Mom, Mommy' Glitters inside when ripped apart!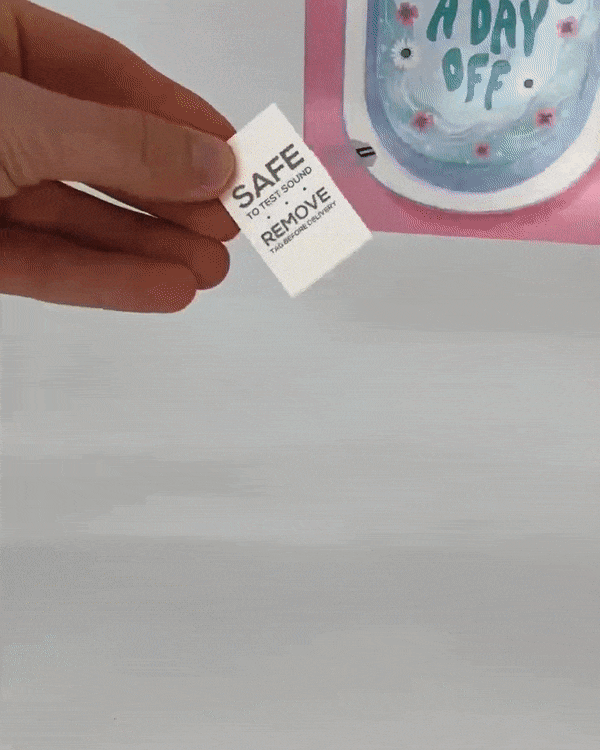 Promising review– "It was hilarious. Ripped the card and glitter was everywhere. Great prank and memorable Mother's Day for her."
Price – $14.99 with free shipping from suatmm.com
2. The Mom's Last Nerve. Look, it's on fire! A candle that she will light up because she's so done!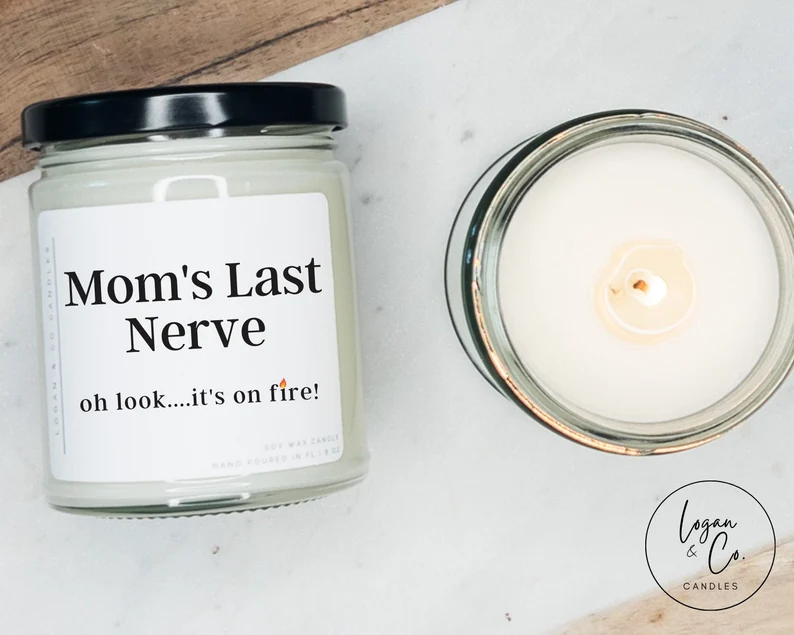 Promising review – "I love this candle! It smells so fresh and good. I got the citrus and sea salt one. Not only is the candle great, but the packaging is super cute and it shipped very fast. Highly recommend this shop!"
Price – $5.84 (Available in 15 scents) from etsy.com
3. A Personalized Throw Pillow Case with a print that says you're her favorite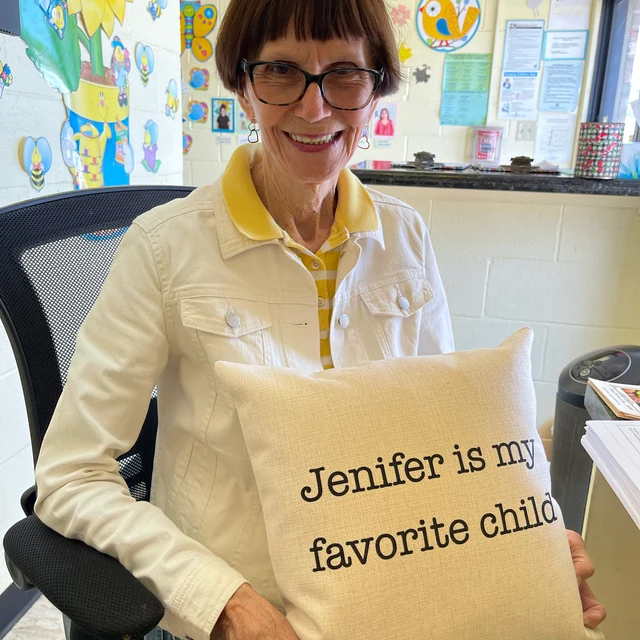 Promising review – "This product was exactly as it's described and depicted online! Great quality, durable but sturdy fabric, and the print is perfect. My item shipped extremely quickly and was received in only a couple of days. The creator of this product gets 5 stars from me but I would rate her 10 stars if I could! Thank you so much. I would highly recommend and will purchase from you again! Cheers!"
Price – $21.90 with free shipping from suatmm.com
4. This 5-Minute Face Lift kit promises instant results, safe, non-invasive, and has no downtime!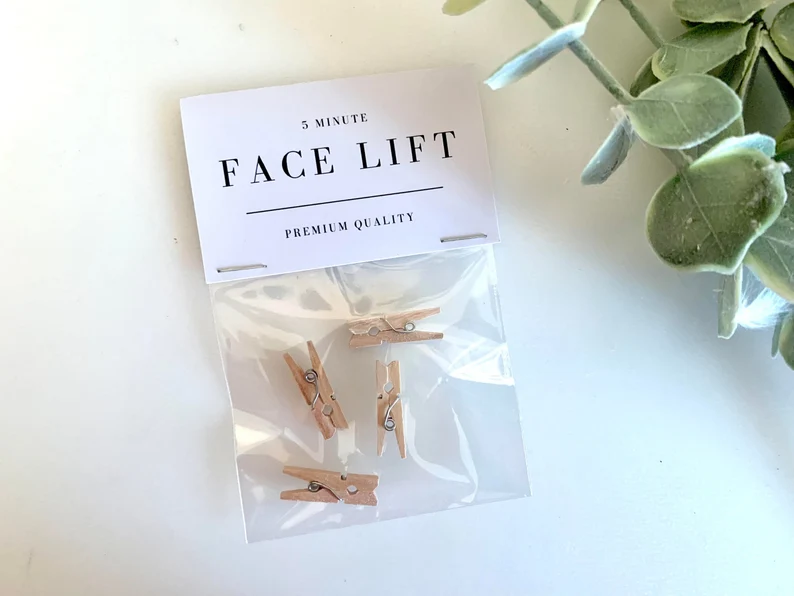 Promising review – "My mom is into facials and surgery so I knew that this gift will be a hit. The item arrived on time and quickly. Wish I took a video of my mom's reaction because she was wheezing and laughing!"
5. This hilarious So Glad I Tumbled Out Of Your Vagina mug that should be given only to those moms who could take jokes and are not easily offended!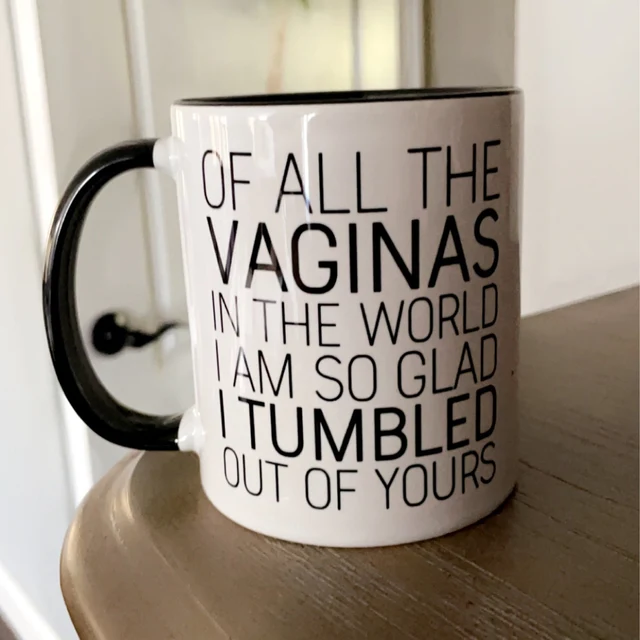 Promising review – "Lovely seeing this at a store like this. Emptied out my pockets faster than I could've figured. Hopefully, this gets me back in good graces with my mom, especially since mother's day is upon us all real soon. Thank you for this offering SUATMM."
Price – $17.99 with free shipping from suatmm.com
5. This Barry Nice Mother's Day card to let her know that your love for her is HUGE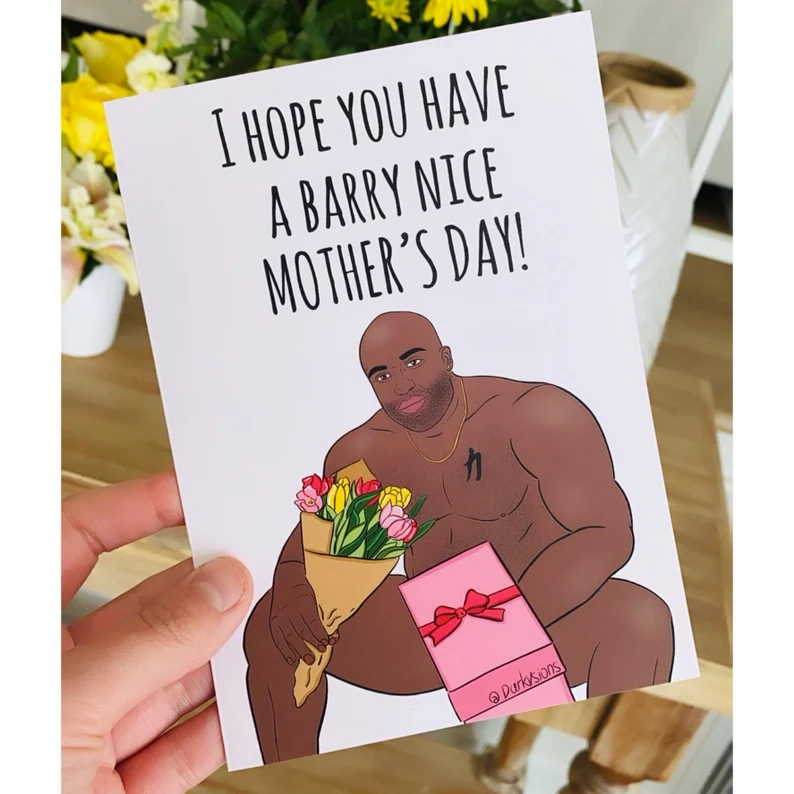 Promising review – "My mom is turning 69 this year and this is the gift I'm giving her. She can't do anything about it though (too old to care, too old to fight it) which makes it extra fun and special. Thank you for offering this card, it's such a lovely piece of art!"
6. This Dear Mom mug with a funny letter to make her feel special on Mother's Day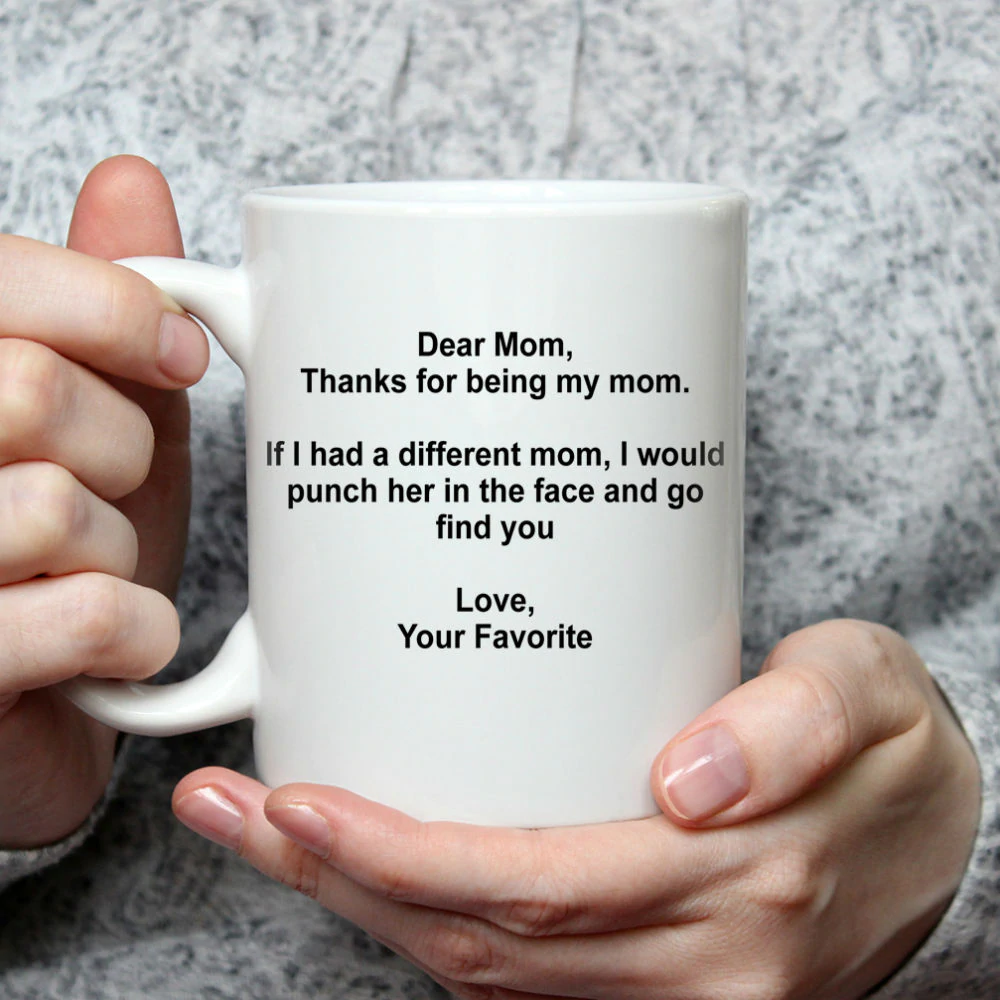 Promising review – "Gave this to my mom on mother's day and she's so happy to know that I'll punch another mom if I came out from a different womb lol"
Price – $18.99 with free shipping from suatmm.com
7. Give Mom the extra strength she needs with Mamacan! Mamacan is the gag gift for Mom that will give her the strength to get through the day or at least not break down in tears when she finds out what you did to the sofa. Great as a Baby Shower Gift or gift for new moms!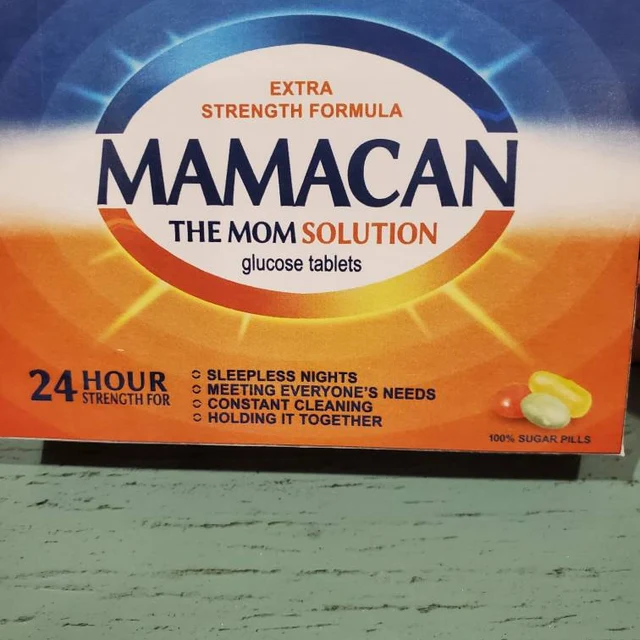 Promising review – "I truly cannot say enough about the quality of these items. They were packaged to perfection and simply a great gift! I will be back for every occasion!! To the seller… please keep them coming because you have made a fan out of me!"
8. This I Love My Ungrateful Children Mother's Day Shirt for the mom who loves their child SO much whatever happens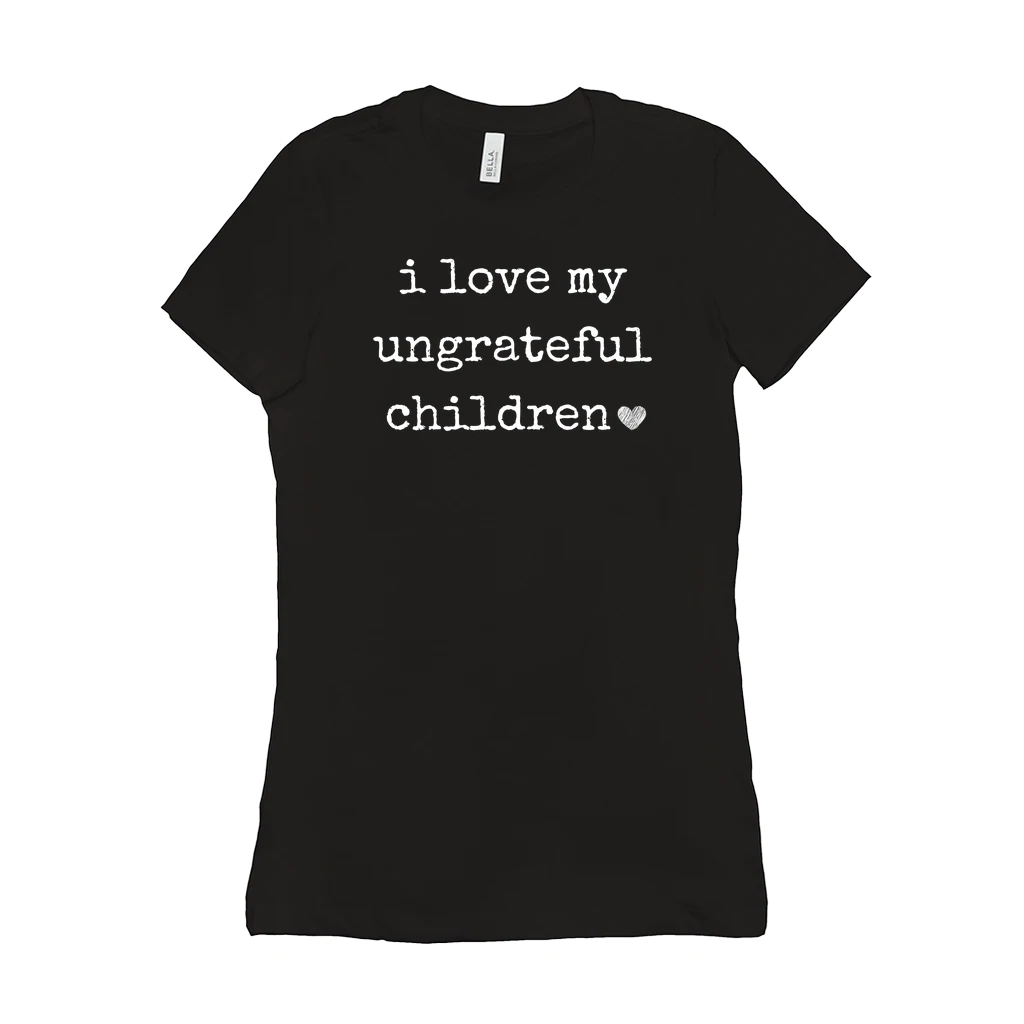 Promising review – "This shirt design/saying is so cute and I have received so many compliments on it! The material is great quality and so soft. It does not shrink when washed & dried and the color of the shirt & the writing stay the original color without fading. The fit is perfect & sizes are accurate & true to size. I highly recommend this shirt & this shop if you are looking for quality clothing. Cannot recommend this enough! 5🌟's!"
Price – $19.99 with free shipping from suatmm.com
9. This funny Custom-Made Candle with you and her face because you light up her life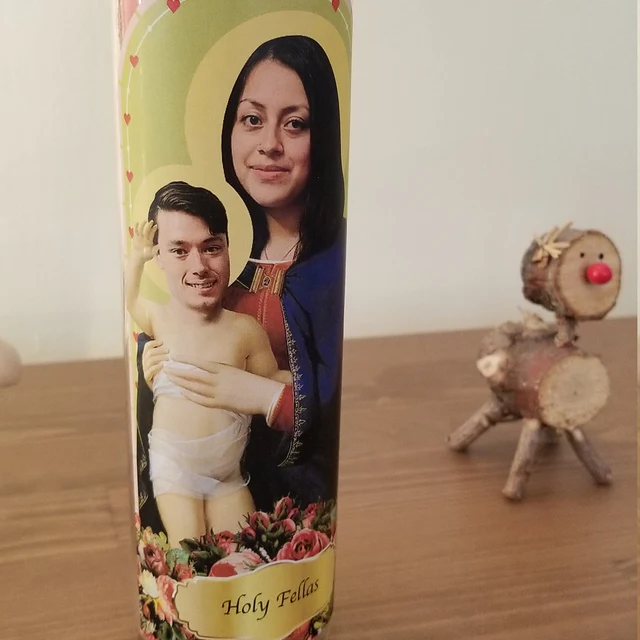 Promising review – "OH MY GOODNESS! This is by far the best thing I have ever seen! I bought this as a mother's day gift for my mom and I can't even EXPRESS how BEAUTIFUL this candle is! The quality is absolutely amazing and the photo quality/editing really blew me away! I will DEFINITELY be ordering more of these as gifts! Thank you SO much! 💖"
10. This Mother's Day mug from the second born to thank our moms for trying again!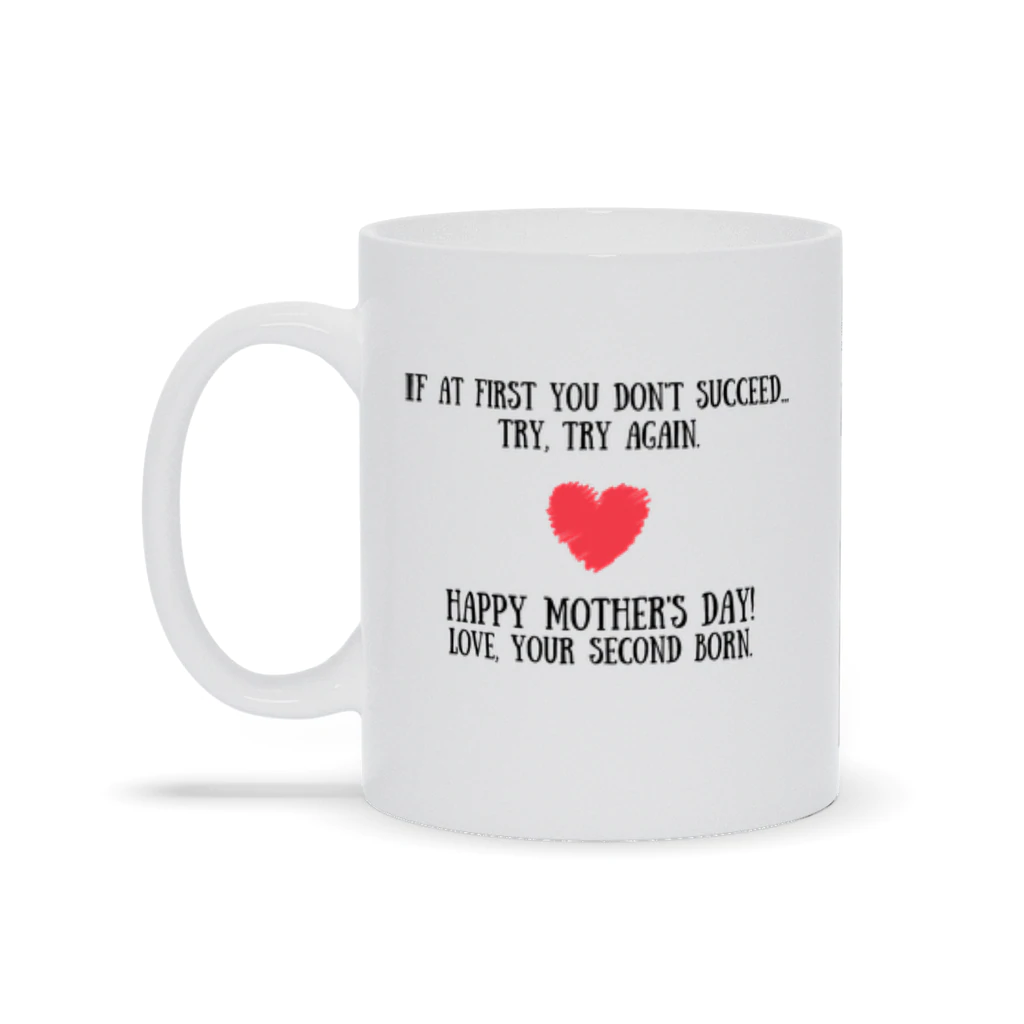 Promising review – "The mug was a present for my mom. When she sent me a pic, I noticed the wording was misplaced and low—not centered as shown on SUATMM site. However, as soon as I contacted the shop, I received excellent customer service. I love that no questions were asked, no excuses were made. I was offered a new mug or a discount. Honest and ethical business results in happy and repeat customers. Thank u, Jake."
Price – $17.99 with free shipping from suatmm.com